Fun spring break destinations that won't break the bank
Most students, adults and families these days have only two conditions for a remarkable spring break vacation – cheap and fun.
Believe it or not, the two often go hand in hand.
Consider going abroad if your passport hasn't expired. Europe, for example, doesn't have the same "spring break" concept as here in the U.S. Kids are out of school but that is not an opportunity for recreational businesses to unreasonably hike up the prices. Make the most of the strong dollar so you spend even less.
You may think that destinations in the Caribbean are expensive because of their popularity, but you can find many all-inclusives and cheap hotels to suit your style and fit your budget.
If you are determined to escape the winter blues in the U.S., you may be within driving distance of a fun and adventurous destination. Consider driving (while gas is still cheap). You can kill two birds with one stone – a road trip and a spring break vacation.
The balancing act of finding accommodations, plane tickets and lively nightlife opportunities for prices that won't empty your bank account in a week takes some research, and so we did some of it for you.
1. Playa del Carmen, Mexico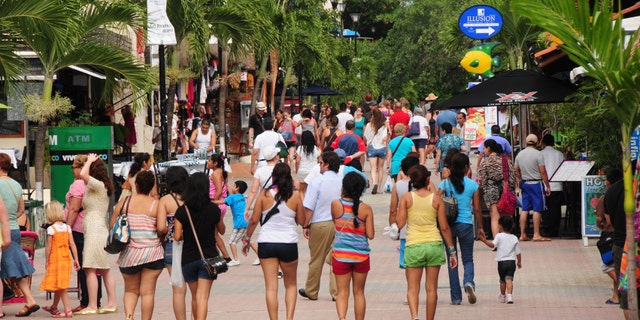 Cheap flights to Cancun are easy to find and Playa del Carmen is just 40 minutes away from the airport. This coastal city is one of the fastest growing on the continent which means you're guaranteed a variety of spectacular beaches, bustling nightlife with bars, restaurants, clubs (you'll find them on 12th Street), and lots of deals to save money. Many areas, especially downtown, are 100 percent walkable, so you won't have to pay extra for cabs or a rented car.
2. Palm Beach, Aruba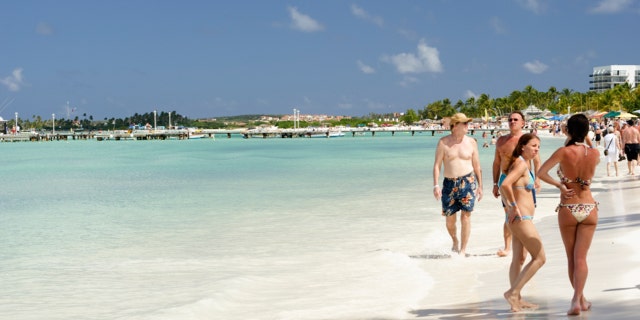 This is a family-friendly Spring Break destination. It gets busy because of the resort's welcoming atmosphere, clean beaches, great food and specific deals resorts offer targeting couples with kids. They get a lot of free perks all over the island. This lively location is only growing in popularity and so is the competition for clients, making you the winner with plenty of options for cheap hotels with children's programs and fun daycare services.
3. Negril, Jamaica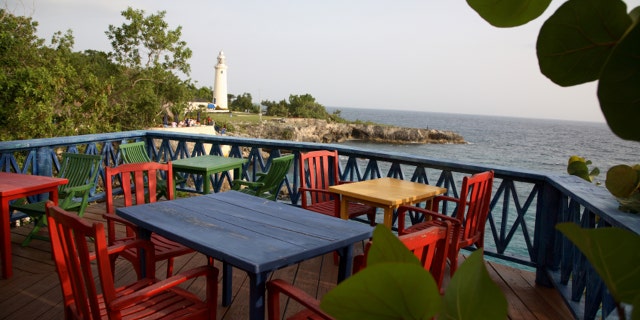 Adventurers will love Negril. Sunbathing is a given but you can also go cliff jumping, waterfall climbing and sunset sailing. Live entertainment at night is thriving with reggae concerts and beach parties with bonfires and more music. Get a party pass and you won't have to buy tickets for every theme bash you want to hit. The historians among you will appreciate the opportunities to see the archeological treasures of the ancient Mayans along the Yucatán Peninsula.
4. Barbados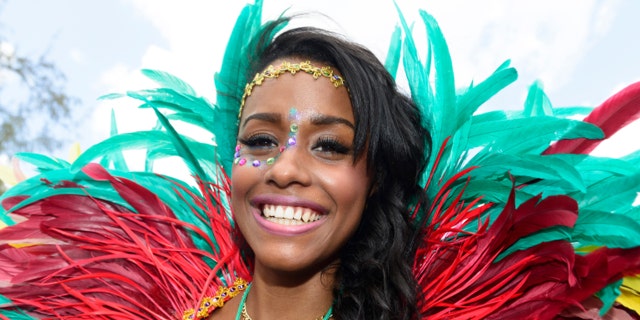 Barbados isn't as popular this time of year as Aruba or Puerto Rico, probably because the island is further away. You definitely won't see big crowds of Spring Breakers. You'll notice families with little kids more than drunken college students. You'll enjoy miles of pristine beaches, many bars and nightclubs, authentic cuisine and duty-free shopping. Now may be the time to buy some jewelry…
5. Saint Lucia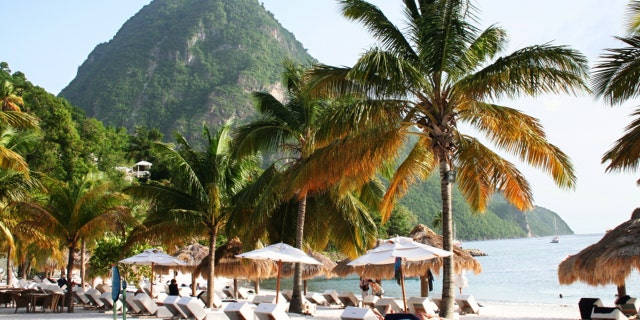 St. Lucia is the perfect place for a nice and relaxing vacation. You should consider going there if your ultimate goal is to soak up sun and stay outdoors for as long as you can. There is nothing wrong with lazing in a hammock with a cool drink in your hand. Zip-lining through forests is a favorite adventure there. The nightlife is fairly quiet during the week, but the bars and clubs totally transform into hot night spots on the weekends.
6. Arugam Bay, Sri Lanka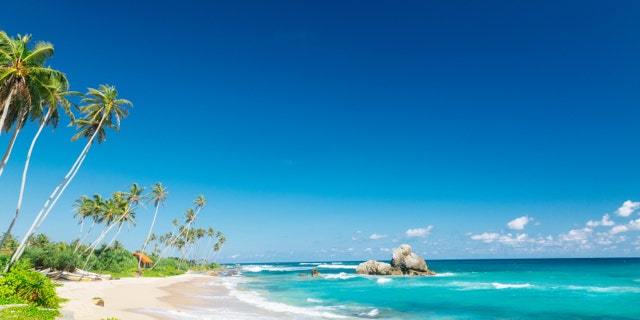 Spending your Spring Break on the Indian Ocean sounds very exotic. Arugam Bay is a delightful beach town that surfers will probably appreciate more than anyone else. This is the best place in the country to ride awesome waves. Many other watersports are also available. The beachfront guesthouses and oceanside restaurants will totally fit your budget because they are far from the popular beach resorts. The low season lasts until end of April.
7. Santa Marta, Colombia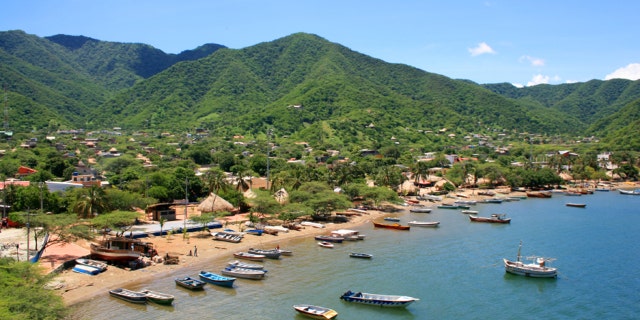 It doesn't take long to find cheap tickets to Santa Marta in March and April because this is not the tourist season. Santa Marta is one the oldest cities in South America with much of its colonial architecture still preserved. The beaches are amazing but so are the neighboring mountain towns, hiking treks and a lost city. Visit the Tayrona Gold Museum to see extraordinary gold works from the pre-Columbian era.
8. Charleston, South Carolina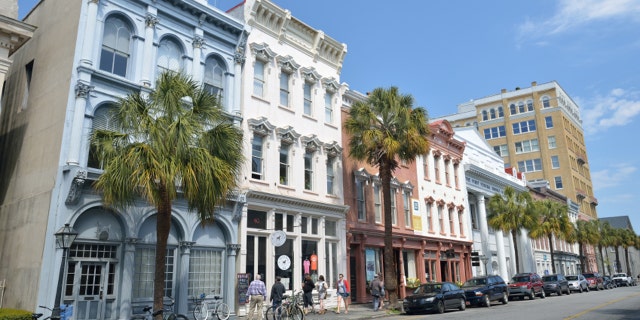 You won't miss the beach because you are only a short drive away from five beach towns. People go to Charleston for the food, golf courses, and historic sites. You can get an all-inclusive "ticket" to a few restaurants, and drink and eat as much as you can for one price. Kids love the dolphin sightings and pirate quests on the Palmetto Breeze Catamaran. You may happen to be in the city during Charleston Fashion Week (March 15-18) to see the latest trends, because who needs Paris, right?
Check out more awesome spring break vacations to book on a budget.
More from The Active Times
The 15 Surprising Ways Bed Bugs Travel
29 Health Hazards of Vacations
Off The Beaten Path Spring Break Destinations