Fuel your Valentine fantasies with these chocolate-filled escapes
Chocolate and Valentine's Day go together like candy canes and Christmas, like candy eggs and Easter. And if your heart is as smitten by chocolate as it is by your better half, then we've got the perfect getaway for you.
Here are some decadent ways to pair your chocolate fixation with your loved one for an indulgent Valentine's Day treat: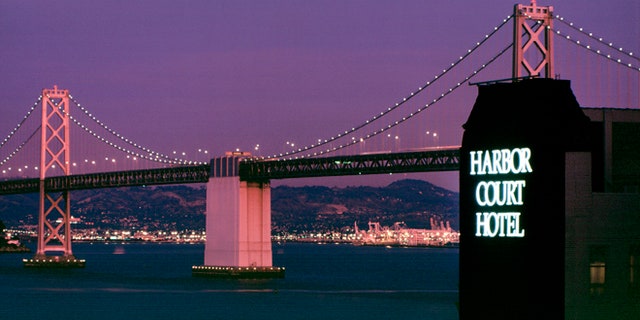 1. Cupcakes in San Francisco
Tempt your sweetheart in the City by the Bay with the Chocolate Bliss Package at the beautiful waterfront Harbor Court Hotel. In addition to a room with a bay view for the weekend, you'll get a guided tour for two of some of the area's best chocolatiers.
On the Valentine's Cupcakes & Chocolates Tour, which starts just across from the hotel, you'll visit five local chocolate shops and three bakeries, all of which promise plenty of samples. The 3½-hour walking tour, which runs Feb. 8, 13, 14 and 15, lets you burn off some of those candy calories, as well, though the route is mostly flat in this city known for its steep hills. Book the package and the walk by calling the hotel at 866-792-6283.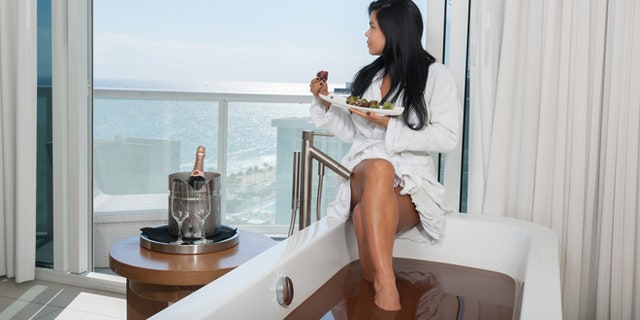 2. A Hot "Chocolate" Bath in Ft. Lauderdale
Hot chocolate probably sounds good to those of you living in the northern states right now. At the W Fort Lauderdale hotel, not only can you sip hot chocolate to stay warm, you can bathe in it, too! Your chocolate bath is part of the hotel's signature Whatever/Whenever service and "anything but typical rooms." And if that's not enough to warm you up, head out to the beach, where temperatures at the end of January are hovering in the 80s. Oh, and their spa has a Brownie Buffet to boot. Yes, please! Call 954-414-8200 to book your bath.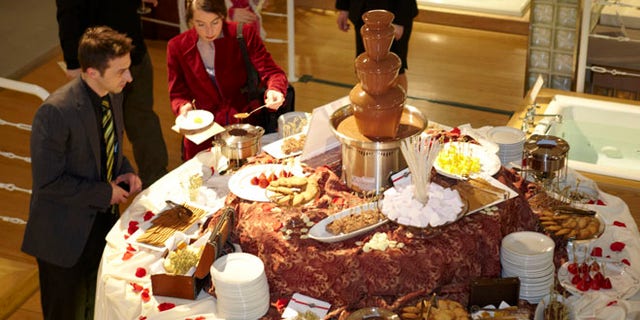 3. A Chocolate Weekend in Wisconsin
The residents of Wisconsin love more than cheese. At the Chocolate Experience Museum in Burlington, known as "Chocolate City" for its Nestlé factory, you can see chocolate sculptures, learn how chocolate is made and more. Plus, it's free to the public. During February, the five-diamond American Club Resort in Kohler, Wis., home of Kohler, the well-known chocolate maker, hosts a Celebration of Chocolate Weekend with chocolate from morning till night. Feb. 7-9, guests can participate in a Chocolate Wine Dinner with four courses paired with wines, attend demonstrations for drinking, pairing and cooking with chocolate, and attend a grand gala and a final Chocolate Lovers' Brunch at the farm-to-table Wisconsin Room restaurant. The hotel is offering several packages that combine accommodations with tickets to the events. While you're there, don't miss Kohler's special, limited-edition Raspberry Champagne Hearts, available just for Valentine's Day! Call 800-344-2838 to find out more.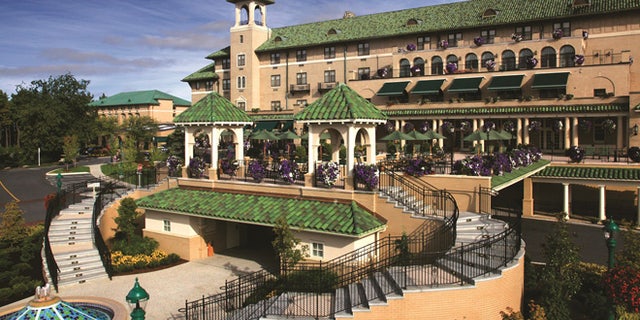 4. Get Kissed in Hershey, Pa.
You can't talk about chocolate without mentioning Hershey's and the entire city dedicated to this purveyor of all things chocolate. Of course, at the elegant 1930s Hotel Hershey and the family-friendly Hershey Lodge, you can get as chocolate as you'd like.
Love Hershey's Kisses? This Valentine's special is for you! Get accommodations plus two 7-ounce sets of Hershey's Kisses, a rose petal turndown, champagne and chocolate-covered strawberries and a full breakfast. It's the perfect romantic option for chocoholics.
If you want to bring your family along, there's also a Chocolate Covered Family Fun package with accommodations; tickets to Hershey's Great Chocolate Factory Mystery in 4D at Hershey's Chocolate World; tickets to ZooAmerica and the Antique Auto Museum; tickets to The Hershey Story's Museum Experience; and, last but not least, a 5-pound Hershey's milk chocolate bar. Call 1-800-HERSHEY for more information.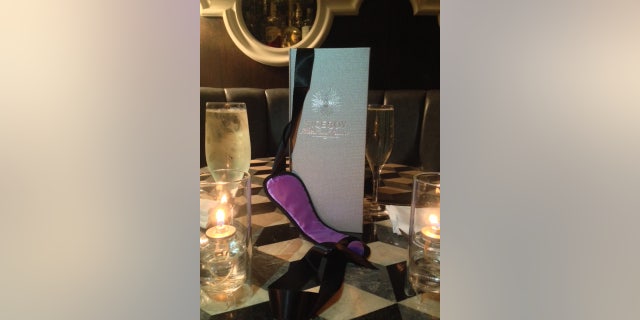 5. Spice It Up in Santa Monica
If a spicier Valentine's Day celebration is what you and your sweetie have in mind, head to California. Throughout Valentine's weekend, the Viceroy Santa Monica will be serving a sexy, five-course "His & Her" Menu at its CAST restaurant. Each course is aphrodisiac-infused, finishing with a dessert of Chocolate Textures for Two. But the fun doesn't stop there. They'll send you back to your room at the Viceroy with a "DIY To-Go Saucy Kit," with three mini-bottles of dessert sauces along with a lavender silk blindfold. Make your reservations by calling 800-622-8711.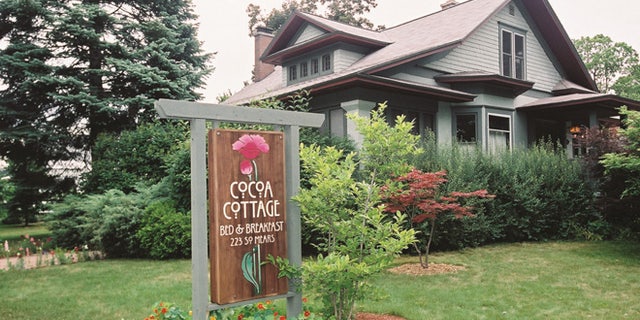 6. Bed, Breakfast and Chocolate in Michigan
We loved the Cocoa Cottage Bed and Breakfast in Whitehall, Mich., a 1912 restored Arts and Crafts bungalow near the beaches of Lake Michigan that is themed entirely around chocolate. It has rooms named after famous chocolate makers like Hershey, Cadbury, Godiva and Ghirardelli, as well as a daily cheese and chocolate reception and a turndown with handmade chocolates. They're offering a Valentine's Day special Feb. 14-15 that comes with a dozen red roses, a champagne split, a personalized box of handmade truffles and a dinner gift certificate. Call them at (231) 893-0674.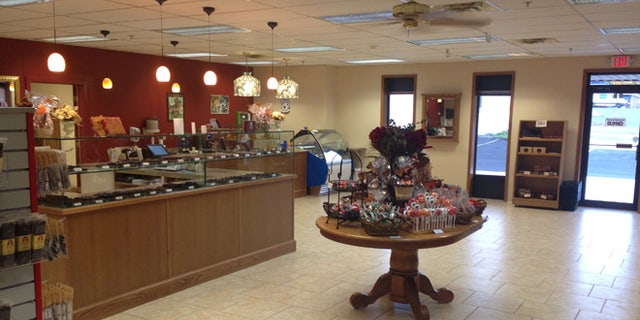 7. Chocolate Across Connecticut
The Nutmeg State is so fond of chocolate, it's developed an entire trail that features key stops. Hop in a car and take a road trip in search of the best chocolate treats, stopping at local inns along the way. You'll feed your inner adventurer and chocolate lover at the same time.
Make your own chocolate bar during a store tour at Fascia's Chocolates in Waterbury. Plus, fancy yourself as Charlie from "Charlie and the Chocolate Factory" and see if you're the winner of one of 50 Golden Anniversary Passes in celebration of their 50th anniversary. Winners receive a variety of grand prizes, like a year's supply of chocolate. Yum! Make chocolate truffles as a couple at Café Chocopologie in South Norwalk (SoNo) and then feed them to one another, or sip wine from Jonathan Edwards Winery in North Stonington at a Valentine's Day event Feb.15 that pairs local wines and chocolates accompanied by live music.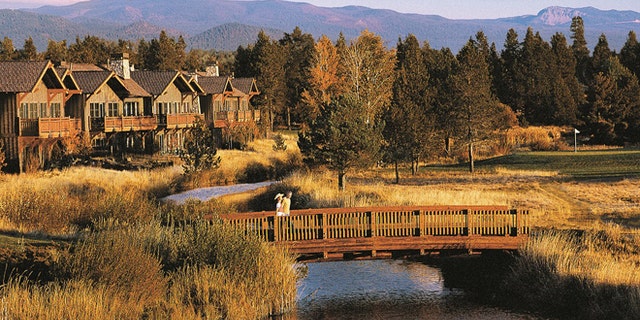 8. A Month of Chocolate in Oregon
If a weekend isn't enough to satisfy your chocolate craving, how about a month? Sunriver Resort, located in beautiful Sunriver, just outside Bend, Ore., hosts chocolate-themed activities throughout February, including a 5K Run for Chocolate complete with a "chocolate aid station," the Chocolate Confessions musical and a chocolate soufflé cooking seminar, to name just a few. Make the resort your home base for all chocolate activities with the For Love and Chocolate escape that comes with accommodations, chocolate-covered strawberries, sparkling wine and a chocolate-infused dinner for two at the Meadows at the Lodge restaurant. Indulge in some chocolate relaxation at the Sage Springs Club & Spa with a chocolate hot stone massage, hot cocoa pedicure, chocolate martinis and mini-manis and more. Reserve your month of chocolate fun at 800-801-8765.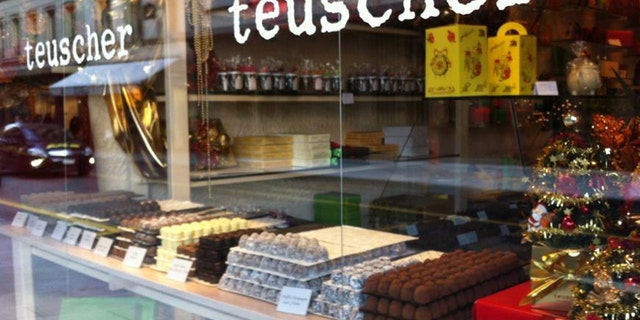 9. Big City Chocolate Adventure
Finally, take in the beauty of Chi-town's architecture while sleuthing out the city's best chocolatiers with a Chocolate Tour of Chicago. Offered by Xperience Days, this 2½-hour tour winds through city streets to chocolate shops, bakeries and hidden chocolate gems. Choose from tours of the Loop, the Magnificent Mile or Lakeview shops. Where to stay? Try the Peninsula Chicago, which offers its very own chocolate bar in the lobby every Friday and Saturday, complete with petite chocolate delicacies, coffees or a chocolate martini.