Frontier Airlines passengers get into shoving fight after bumping into each other while deplaning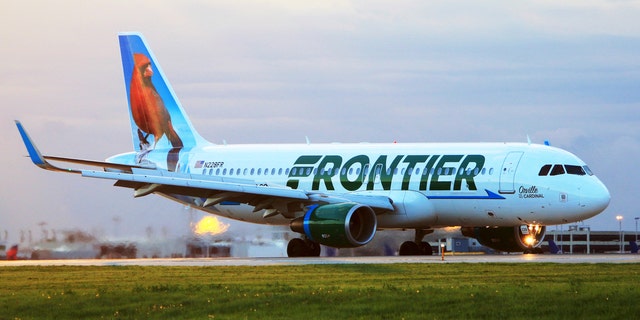 NEWYou can now listen to Fox News articles!
A recent Frontier Airlines from Phoenix to Denver turned violent after two men got into a fight while deplaning.
The altercation took place shortly after landing, after one passenger allegedly bumped another while getting his suitcase out of the overhead bin on August 27, according to a family who witnessed the incident.
Thirteen-year-old Maegan McGonigle, who was on the flight with her father and six-year-old brother, captured the incident on video.
'QUEER EYE' STAR ANTONI POROWSKI OPENING HEALTH-CONSCIOUS FAST-CASUAL RESTAURANT IN NEW YORK
The two men involved, ages 36 and 28, got into a shoving match after exchanging violent threats. "He was saying he would break his face and (the other) said 'do it,'" Maegan told Fox 31.
Denver police arrested the men from the plane and issued citations for public fighting before releasing both.
Maegan's brother said the incident made him really uncomfortable. "It makes me just like, want to jump out the window. I don't like when people are yelling like that and saying bad words," the young boy said.
Frontier Airlines said "safety is the top priority" and that the airline has "zero tolerance for anything that threatens the security of our customers or crew," according to a statement sent to Fox News.
FOLLOW US ON FACEBOOK FOR MORE FOX LIFESTYLE NEWS
Maegan had some advice on how to avoid a situation like this in the future: "If you get bumped by somebody with a bag, don't yell at them, call them names. Just apologize. Walk away and everything will be fine," she said.