Frontier Airlines passenger arrested after peeing on seat in front of him during flight
NEWYou can now listen to Fox News articles!
A Frontier Airlines passenger was led away from his arrival gate in handcuffs on Thursday after passengers say he grabbed two women during the flight and then urinated on the seat directly in front of him.
The FBI later confirmed that the man, identified as 45-year-old Michael A. Haag, has since been charged with interfering with flight crew, as well as and indecent exposure, Fox 31 Denver reported.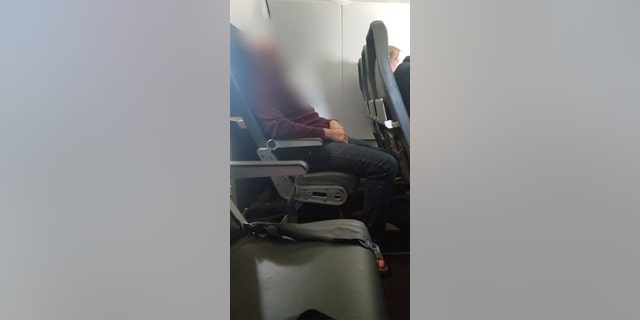 The ordeal began about two hours into Frontier Airlines Flight 864 from Denver to Charleston, S.C., per Fox 31 Denver. Haag had allegedly been drinking before witnesses say he first grabbed a woman seated next to him.
"I hear a woman scream, if this man f---ing touches me one more time I'll f---ing kill him," said a fellow passenger identified as Emily.
FRONTIER AIRLINES PASSENGER ALLEGEDLY PUNCHED PREGNANT DEAF WOMAN IN STOMACH
Emily added that the man seemed "extremely intoxicated" and "out of his mind." The woman who was groped, too, alleged that she saw the man drink two double shots of vodka on the flight, Emily claimed.
The disorderly passenger had also verbally assaulted another woman, according to The Denver Channel, by asking her personal questions about her sexual habits.
When flight attendants became aware of the man's behavior, he was moved to an empty row of seats in the rear of the plane. A flight attendant also warned Emily, who was sitting in the row across, of his behavior, telling her to leave her seat if the man tried to touch her.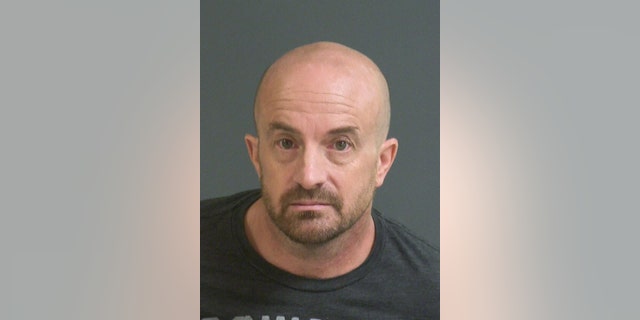 Instead, Emily says the passenger proceeded to urinate on the seat directly in front of him.
"And I scream, 'He's f---ing peeing. He's peeing. Oh my God.' And the flight attendant doesn't even acknowledge him at first. [The attendant] acknowledges me and says you need to calm down and stop cursing," she told Fox 31.
Haag was later photographed being taken away from his gate in handcuffs.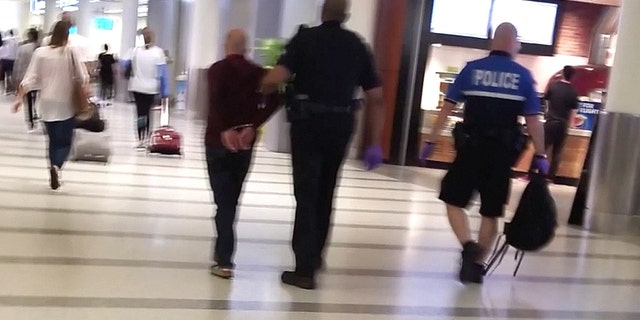 He was later released on $25,000 bond, according to Fox 31.
ALASKA AIRLINES FLIGHT ATTENDANT ACCUSES FIRST OFFICER OF RAPE
Emily added that she was unsatisfied with how Frontier handled the situation and felt that someone should have been monitoring him after attendants were first made aware of his disruptive behavior.
Emily also confirmed she was moved to the front of the plane after the man began urinating. Her bag fees were waived and she was given a $200 Frontier voucher toward.
Frontier has since released a statement confirming that the carrier is "aware of the situation" and "working with the appropriate authorities."
A subsequent statement from the airline added: "Frontier has zero tolerance for behavior that affects the safety of our passengers and crew. We are supporting authorities in their investigation."