Fox-themed resort to open in Dubai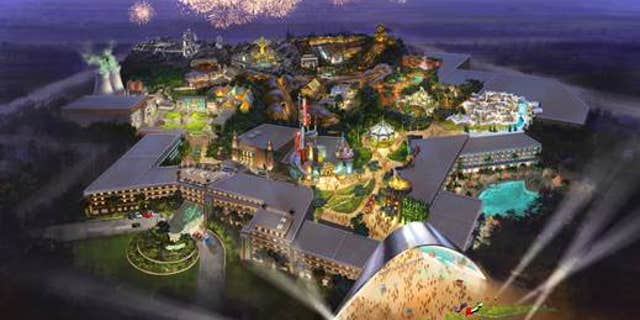 Homer, Marge, Bart and Lisa are headed to Dubai.
20th Century Fox Tuesday announced a licensing partnership with UAE-based Al Ahli Holding Group to build a Fox branded theme park and a "first-of-its-kind" resort in Dubai.
The new park will be Fox's second branded theme park— the first 20th Century Fox World is slated to open in Malaysia in 2017.
Billed as an "immersive entertainment destination," 20th Century Fox World Dubai will include themed lands, attractions, thrill rides and stores based on the studio's iconic television and movie properties like "Ice Age," "Planet of the Apes," "Night at the Museum," "Titanic," and the long-running TV show "The Simpsons."
"Fox World will be a world-class destination that will help fuel Dubai's emergence as a global tourism destination," said Jeffrey Godsick, President of Twentieth Century Fox Consumer Products. "This park builds on the foundation being laid by 20th Century Fox World, Malaysia, currently under construction."
The licensing agreement with Fox allows Al Ahli rights to build up to three additional themed properties outside of Dubai in the future. 20th Century Fox World Dubai is slated to open in 2018.