Former Pussycat Dolls performer Kaya Jones goes on Twitter rant about American Airlines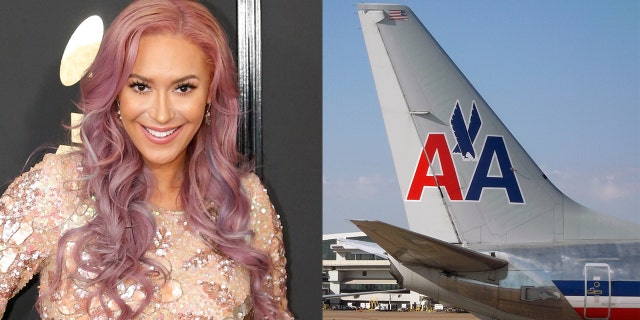 Recording artist and former Pussycat Dolls singer Kaya Jones has a bone to pick with American Airlines.
Early on Monday morning, Jones — whose real name is Chrystal Neria — stated that she was "never ever flying" with American Airlines, accusing them of making her miss a "round table at the West Wing." American, however, tells Fox News the airline is trying to rectify the situation regarding Jones' "upcoming reservation," which would suggest the flight hasn't even left yet.
'OUTLANDER' ACTOR SAYS UNITED WAS JOKING ABOUT STOWING DOGS IN OVERHEAD BINS
Following her initial tweet, American Airlines promptly reached out to Jones on Twitter, asking her to send the details of her experience, though she declined. Jones, however, insisted that "corporate will hear all about it" and that American Airlines "won't be hearing the last of it from me."
Jones, who also serves as a Native American ambassador for the National Diversity Coalition for President Donald Trump, elaborated only slightly in the comments section, telling her followers that the airline "attacked" her with lies and "messed up all flights" before blaming her for the mishap.
"[American] then tried to swindle additional fees to make things right from the employees/system errors," added Jones. "I'm beyond shocked. Never ever using this company again."
WOMAN WHO CLAIMS SHE WAS RAPED ON AMERICAN AIRLINES FLIGHT SUES COMPANY
About an hour after her initial posts, Jones suggested that American Airlines had also been "unethical" toward her after making her "miss my flight to DC for the first round table at the West Wing."
American replied by again offering to help and requesting further information.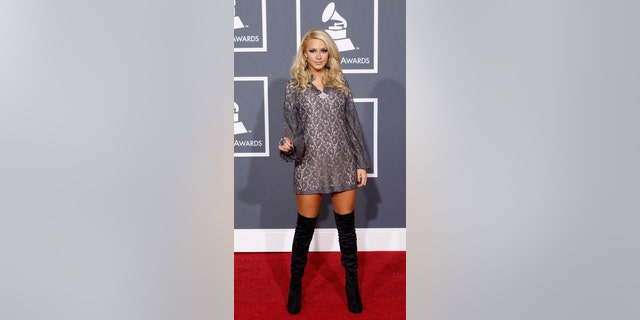 Meanwhile, Jones shared her opinion that Delta and United were better airlines, with Delta being the best "hands down."
A representative for American Airlines has since stated to Fox News that the airline is working with "Ms. Neria regarding her upcoming reservation on American Airlines."
Jones did not immediately return a request for comment from Fox News.
FOLLOW US ON FACEBOOK FOR MORE FOX LIFESTYLE NEWS
Jones was a member of the Pussycat Dolls before going solo in 2004. She made waves on Twitter in Oct. 2017, when she likened her time with the Pussycat Dolls to being in a "prostitution ring." She also sparked controversy after engaging followers in a gun control debate last week, amid the student protests following the Parkland tragedy.
"They have their right to walk out [and] I have my right to bear arms," she told followers. "I'm not giving up my rights because a crazy man killed people."