Flight attendants' 'gut feeling' about passengers sparks human trafficking investigation: reports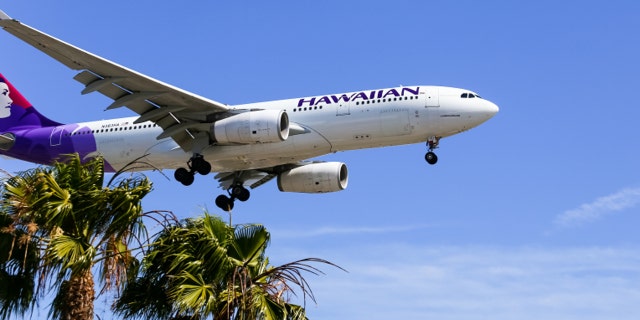 Some Hawaiian Airlines flight attendants are being credited with helping to save three young females from an apparent human trafficking situation, a report said.
The flight attendants just had a gut feeling that something wasn't quite right, Hawaii News Now reported.
It started when flight attendant Wesley Hirata notified his fellow crew members about suspicions he had regarding an older Asian man who boarded a Honolulu-bound flight in Los Angeles with the three Caucasian females, Honolulu's KITV-TV reported.
After scouring through the plane's manifest, the flight attendants discovered that all three females were listed under the same name and one of them was underage, according to the news site.
The captain was alerted of the situation, and requested that security be waiting in Honolulu.
Authorities in Honolulu questioned the group and referred the case to the FBI as human trafficking, KITV reported.