Fit to fly: Airports where you can get a workout on your layover
Frequent fliers know that boarding passes and carry-ons bring a break in daily routine.
Travel often comes with excitement, but it also causes some disruption. Perhaps the most noticeable break in routine comes in the form of missed workouts and on-the-go eating. It's not always easy to fit exercise into your busy travel itinerary, but it is nice to have the option of a fitness center wherever you go.
Many in the travel industry—including airports—are realizing that fitness is a top priority for travelers. Airports all around the world have made it easy for travelers to access fitness centers and other healthy amenities while away from home. We've highlighted 9 airports that have made fitness a priority—be sure to check out these awesome extras on your next layover.
1. Hong Kong International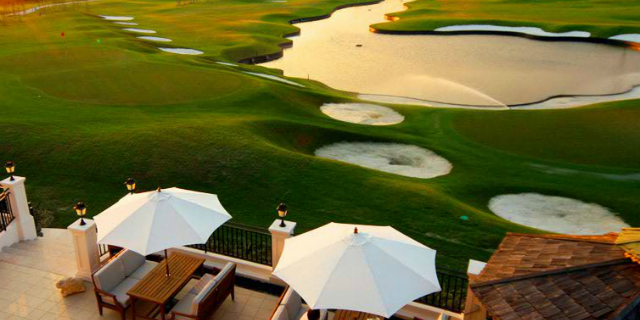 A top travel epicenter, Hong Kong's airport is fit to handle the crowds with plenty of entertainment options. Get competitive with a simulated game of basketball, boxing, soccer or skiing in the i-Sports area or step outside and play on a 9-hole golf course that meets U.S. Golf Association standards.
2. Zurich Airport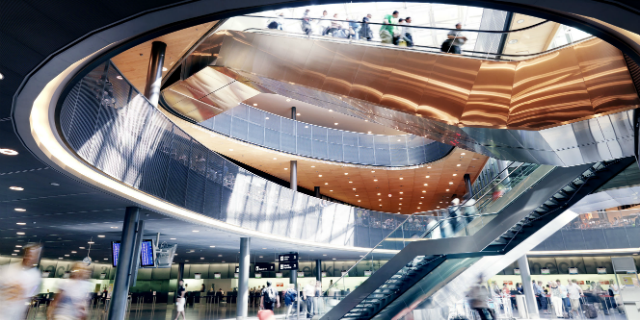 Stop by the service and information desk at the multi-story car park 2 (on the first floor) and rent a bike, a pair of inline skates or a pair of Nordic walking poles. Or hit the weights in the "wellness and fitness oasis" located in the basement floor of the Radisson Blu Hotel. Don't worry about getting too sweaty—there are showers available too.
3. Chicago O'Hare International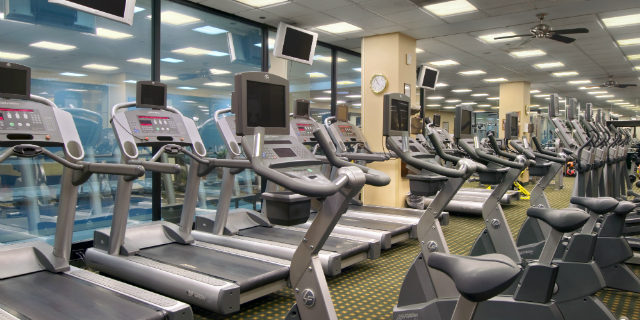 For the traveling gym rats, O'Hare International offers access to a Hilton fitness center for just $11 a day. Underground walkways connect three separate terminals to the Hilton where you'll find treadmills, free weights and elliptical machines just steps from one of the busiest airports in the U.S.
4. Incheon International Airport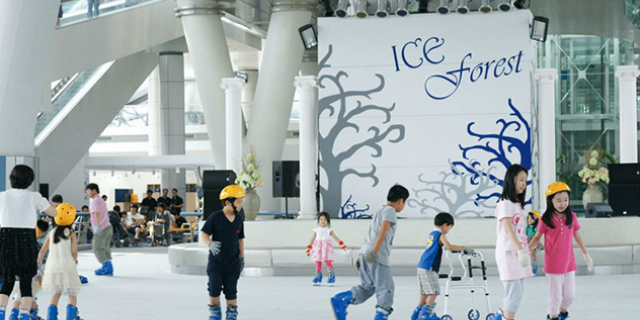 Enjoy a winter wonderland during any season on your stop over in Incheon Airport. Their major attraction, the Ice Forest, is a synthetic ice skating rink that's great for families or those looking to blow off some steam between flights. The airport rents skates and the ice is synthetic, meaning no wet clothes and lighter landings should you slip.
5. Amsterdam Airport Schiphol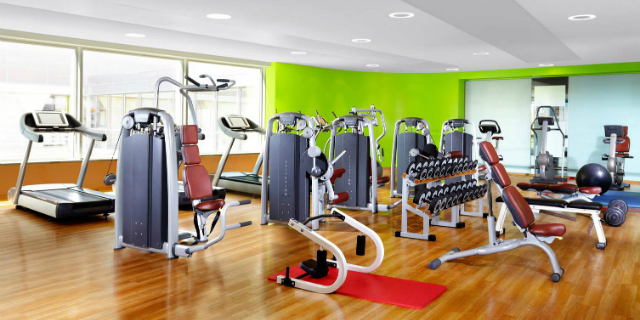 In addition to a gym, the Sheraton Fitness and Spa location at the airport offers guests access to a steam room, sauna and rainforest showers. There's also a café complete with healthy dining and drink options. Travelers can get a day pass for around $25.
Checkout more airports where you can workout and check-in.
More from The Active Times
Get Fit Getaways: The Best Health and Wellness Vacations for 2015
Fit to Fly—Airports Where You Can Get a Workout on Your Layover
Killer Slopes: North America's Most Extreme Trails