Feuding French rappers brawl at Paris airport, cause flight delays
A heated fistfight between two rival French rappers at Paris' Orly Airport delayed flights up to 30 minutes and led to the temporary closure of a terminal on Wednesday.
The brawl erupted between rap stars Booba and Kaaris, with both men kicking, punching and yelling at one another in the air hub's duty free cosmetics shop and waiting lounge, The Independent reports. Footage of the scuffle between the men, which the outlet identifies as "two of the biggest stars of French rap," has since gone viral online.
Police confirmed that nine members of the rappers' entourages were arrested in relation to the incident, as were Booba and Kaaris, Reuters reports.
VEST DISPENSER AT SAN FRANCISCO AIRPORT MAKING GOOD MONEY DESPITE PASSENGERS' MOCKING
Though it remains unclear at this time what exactly sparked the brawl, the artists were both traveling to Barcelona for concerts and allegedly – and unexpectedly – crossed paths at Orly. Ironically, the rap stars were in fact once close friends.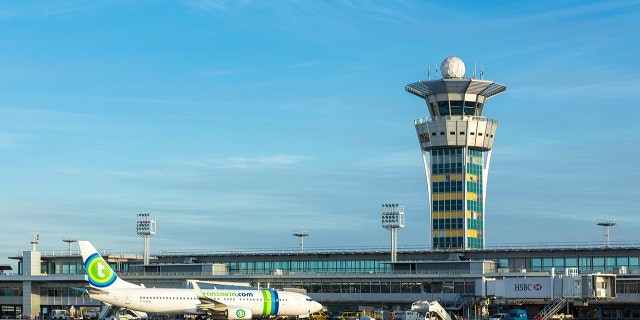 According to the Independent, 41-year-old Booba was credited for helping launch 38-year-old Kaaris to stardom, and the pair even collaborated on a 2012 track "Kalash." The two men had a falling out in 2013, when Booba claimed Kaaris had not sided with him during a feud with another French rapper, Rohff.
Reps for Orly confirmed that an airport terminal was temporarily closed in the wake of the incident, and that a few flights were delayed up to 30 minutes following the encounter. The waiting lounge was also briefly closed.
FOLLOW US ON FACEBOOK FOR MORE FOX LIFESTYLE NEWS
Moving forward, Booba's show at Barcelona club Pacha has been canceled, and fans have been offered refunds or access to the club as compensation, with the show rescheduled for a later August date.