'Ferris Bueller' glass house sells for $1.06M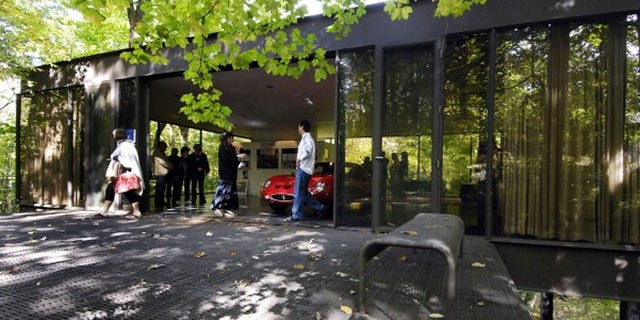 It's always fun to look at famous homes went visiting a place.
The Highland Park house where Ferris Bueller's friend Cameron famously "killed" his father's prized Ferrari has been a favorite stop on the Chicago sight seeing tour --at least for drive bys.
Now Crain's Chicago Business reports that the modernist home has finally sold Thursday for $1.06 million.
Craig Hogan, regional director at Coldwell Banker Previews, wouldn't say who bought the four-bedroom, steel-and-glass house built on the edge of a wooded ravine where, as it happens, the Ferrari crashed.
The house, built in 1953 by Mies van der Rohe-protege A. James Speyer, was first put on the market in 2009 listed at $2.3 million. The listing got a lot of press, but no offers. In February 2011, the listing was deactivated but the home went back on the market last summer for a significantly reduced $1.5 million.
It finally sold for less than that --with the help of a new emphasis on the architectural features and less on "Where Ferris and Cameron Kill the Car" angle.
But you can be sure the new owners are going to have to be okay with curious tourists driving by.
Associated Press contributed to this report.