'Fashion Focus Chicago' Is Attracting Fabulous Fashionistas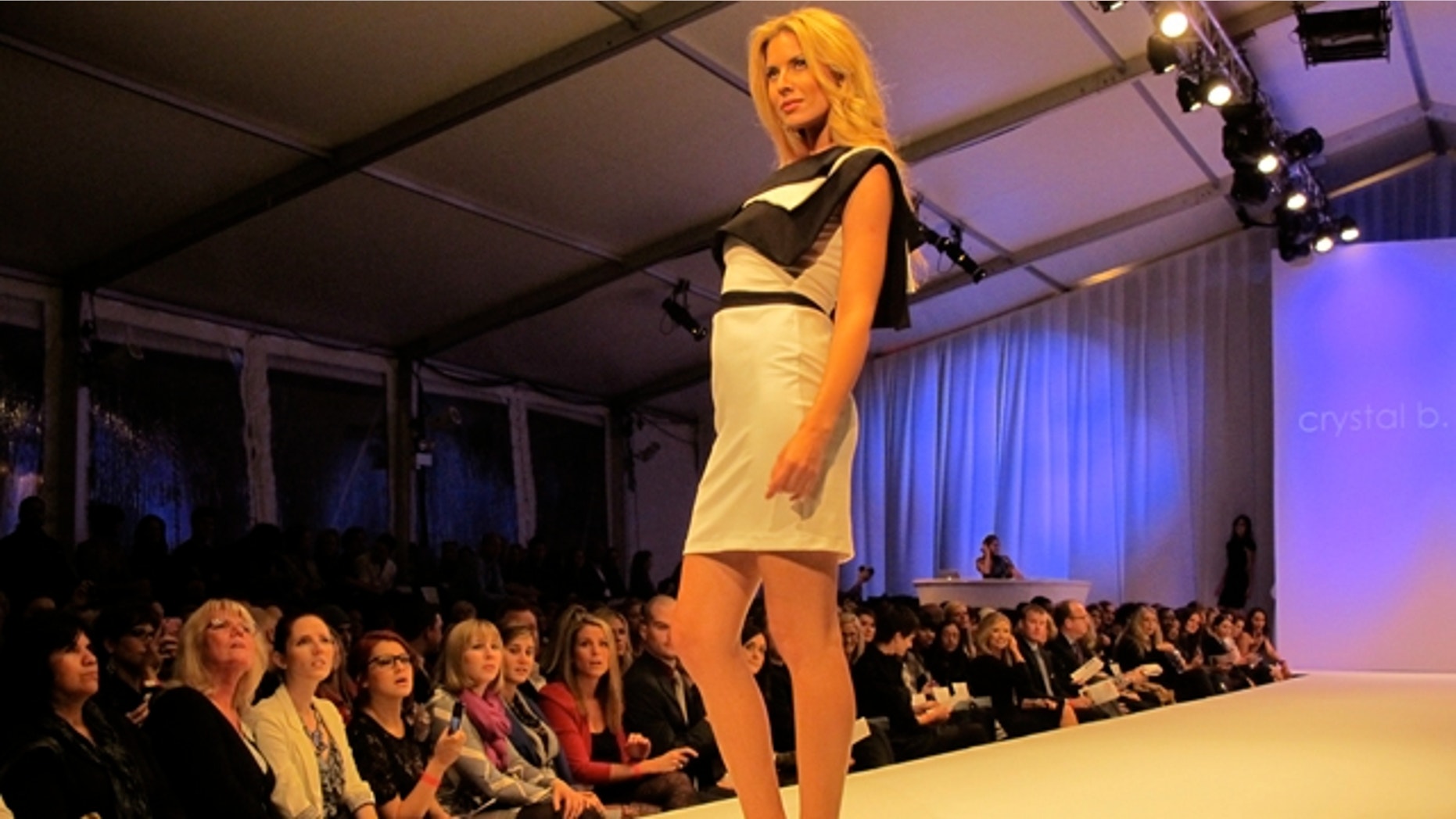 For those who live and breathe fashion, October is possibly the best month of the year to visit Chicago. It's a time when fashionistas brave the wicked fall weather and flock to Millennium Park along Michigan Avenue to catch the city's up-and-coming designers' creations paraded along the catwalk.
Fashion Focus Chicago celebrates Chicago's thriving fashion industry, showcasing the best talent in the Windy City and attracting thousands throughout the week long event.
The nightly runway shows aren't free (tickets generally cost $35 for general admission) but make for the ideal girls getaway. Those who want to shell out a bit more cash for a VIP experience ($80 to $95), can attend glitzy pre-show receptions, with access to private lounges, mini-makeovers and free-flowing cocktails and hors d'oeuvres. A VIP ticket will also secure you a prime seat inside the massive white tent where the shows take place.
Each show draws crowds of up to 1,000 of the city's most fashion-conscious, as well as people from across the country. Of course, it wouldn't be fashion week without some serious shopping opportunities.
All week, local boutiques throughout the city host a variety of shopping events and trunk shows featuring local designers. (Click here for more information.)
Fashion Focus attracts plenty of out-of-towners from throughout the Midwest and from East Coast cities. Tammy Steinle was planning her trip to Chicago with two girlfriends from Ohio when she stumbled across the Fashion Focus website and decided to buy tickets to one of the headliner fashion shows. She ended up waiting nearly two hours in line to get a seat at the show, but she says it was definitely worth it.
"I'm a big fan of the reality show Project Runway, and I'm a huge fan of fashion. ... I thought it would be fun to see what Chicago designers are creating in Chicago. It was very top-notch, we were really impressed. I would absolutely do it again," Steinle said.
That's exactly the attitude Chicago hotels are banking on to bring in even more business this fall by offering "Girlfriend Getaway" packages during Fashion Focus week. Almost a dozen hotels offer "Shop 'Til You Drop" weekend stays, that include gift cards to high-end stores along Chicago's famous Magnificent Mile, free makeovers and discounted spa treatments.
The Affinia Hotel and JW Marriott in Chicago have each already sold more than two dozen getaways and plan to extend the deal through the holiday shopping season. (Click here for more details.)
Fashion Focus "stimulates interest and demand from the local fashion businesses based in Chicago and reinforces shopping as one of the top tourist activities while visiting the city," says Kiran Advani, fashion programming director with Chicago's Office of Tourism and Culture. Advani says most fashionistas visiting Chicago for Fashion Focus week start inquiring about the dates well in advance to coordinate their trips.
Janice Lewis flew in from Philadelphia to attend one of the week's biggest runway shows promoting Chicago's Fashion Incubator, a program that gives new Chicago designers a platform to launch their business. Lewis, who heads up the fashion design department at Moore College of Art and Design, says "I had no idea (Chicago) was such a fashion city. It shocked my little legs off. ... We went up and down Michigan Avenue and Oak Street. I was just completely impressed. The shopping blew me away. The Magnificent Mile isn't duplicated anywhere but New York City, but in Chicago it's even better, because you can get a taxi."
And yes, not to worry, men are welcome too. Kevin Farrell from St. Louis attended one of the runway shows and says he was blown away by what he saw.
"Excellent show. Quality production. Great crowd. I am hardly a fashionista or fashionistum, but I love Chicago and think they offer a great retail mix and environment."
Chicago's tourism department is constantly working to make Fashion Focus bigger and better than the year before. As Chicago designer Kahindo Mateene puts it, the event "shines a light on the city and emerging designers. There is creative, amazing talent here in Chicago. As the buzz gets out, people will be coming here."