Extreme seas: 7 outrageous cruise ships attractions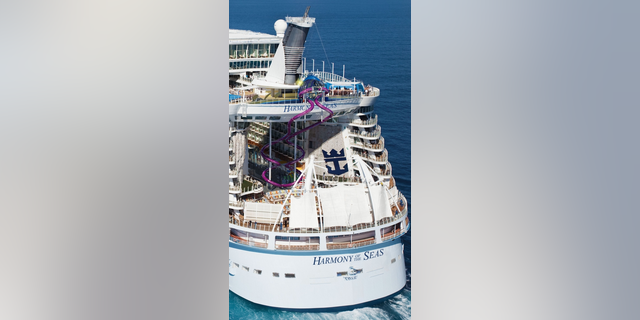 Gone are the days when shuffleboard and marathon bingo games were the most exciting things to do on a cruise ship.
Now water parks and, in some cases, entire theme parks are coming along for the ride. The experiences range from the serenely tranquil to the intensely terrifying. The most outrageous cruise ship attractions appeal to an expanding demographic of loyalists and first-time cruisers looking for a little adventure.
Though many lines are pushing the envelope when it comes to extreme attractions, Royal Caribbean is really testing the limits of what's possible onboard a high-seas vessel-- but that hasn't stopped others like Viking Ocean Cruises and Princess Cruises from presenting honorable mentions.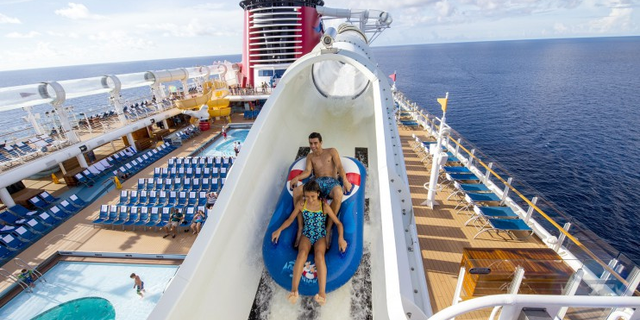 Looking to set sail with some serious thrills? Check out a few of our favorite adventurous attractions.
1. AquaDuck, Disney Cruise Line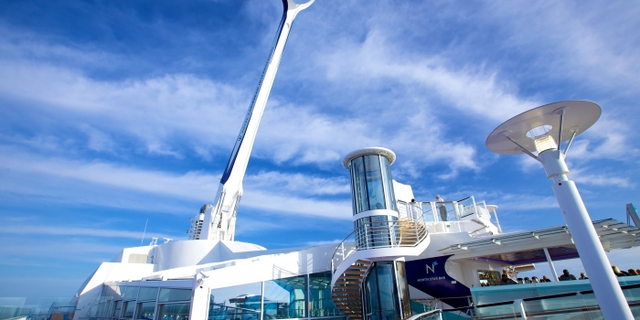 Disney Cruise Line takes the cake for the most elaborate water slide on a cruise ship with the AquaDuck aboard its Disney Dream and Disney Fantasy. This aqua coaster is a perfect balance of family-friendly thrills as rafts head out over the side of the ship and take fast dips, turns and uphill climbs in a translucent tube, all while telling a playful story of Donald Duck and his mischievous nephews: Huey, Dewey and Louie.
2. North Star, Royal Caribbean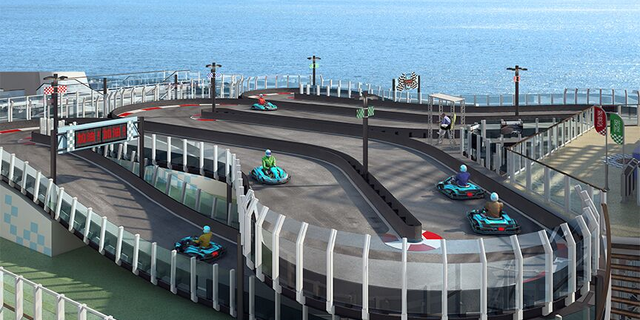 Passengers aboard Royal Caribbean International's Quantum-class ships – Quantum of the Seas, Anthem of the Seas, and Ovation of the Seas-- are going up, up and away in the North Star. The pod, reminiscent of a London Eye compartment, leisurely cranes guests up more than 300 feet above sea level and over the side of the ship for unparalleled ocean views.
3. Race Track, Norwegian Cruise Line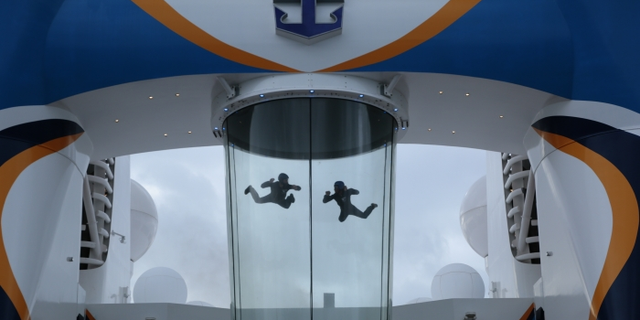 Norwegian Cruise Line has an ambitious plan to put a two-level race track on its China-customized Norwegian Joy set for launch in summer 2017. Ten carts will take to the 833-foot-long course at a time, taking family, friends and fellow cruisers for a spin on the top deck of the cruise ship as the track winds tightly around itself.
4. RipCord by iFly, Royal Caribbean
RipCord by iFly takes Royal Caribbean's rock climbing walls and FlowRider surf simulators to the next level. This skydiving simulator suspends people in midair in a clear cylinder, that is essentially a high-velocity vertical wind tunnel perched on the top deck of the ship.
5. SkyRide, Carnival Cruise Line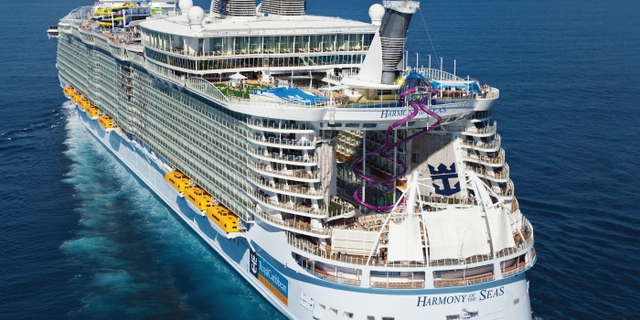 Carnival Cruise Line's SkyRide, launching on the Carnival Vista this May, could be the closest thing to an actual roller coaster at sea. Open-air bicycle-like vehicles hang below tracks as guests race each other by self-pedaling along two parallel beams. The attraction is built atop the ship which affords great views.
6. Ultimate Abyss, Royal Caribbean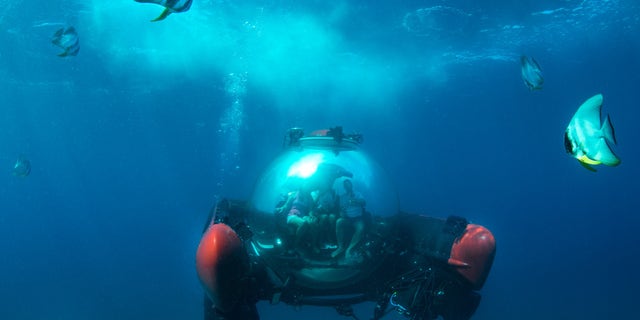 Royal Caribbean continues to roll out the extreme attractions with the Ultimate Abyss slide set. The dueling pair of slides are the tallest of any cruise ship, swiftly spiraling down over 100 feet-- ten decks above the ship's stern. But if you're looking for wet and wild fun, think again. The Ultimate Abyss is a dry slide. The line says that testing proved this version was actually scarier. Are you daring enough to try for yourself?
7. Submersible Sub, Crystal Cruises
This year, Crystal Cruises launched the Crystal Esprit, a 62-guest yacht that offers, among other excursions, a ride in a submersible vessel. The underwater excursions take place near the Seychelles islands in winter and on the Adriatic Coast in spring and summer. The small glass capsule-- not for the claustrophic types out there-- holds two guests and a captain. Thirty-minute rides are $599 per person.