Escape winter's grasp on these 6 warm weather cruises for families
With much of the country still shoveling itself out of a heap of snow and recovering from record subzero temperatures, a warm weather escape certainly sounds appealing. In fact, Google searches for "warm weather vacation" peaked in the midst of the Polar Vortex.
If the sight of one more snowflake or a minus sign in front of the temperature reading is more than you can bear, we've found a selection of wonderful family-friendly cruises offered throughout the winter.
1. Carousels, Costume Characters and the Caribbean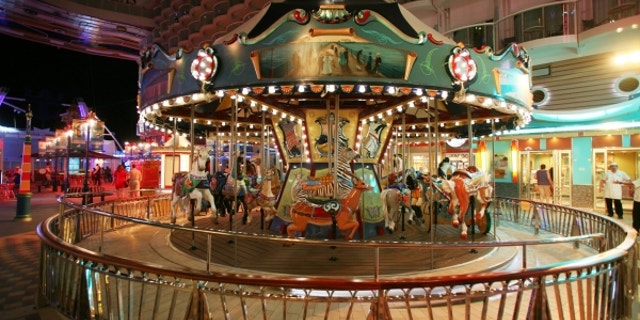 Royal Caribbean is a great option for families with younger children who marvel at the sight of a costumed character. They've partnered with DreamWorks to bring some of the most memorable characters from movies like "Shrek," "The Penguins of Madagascar" and "Kung Fu Panda" on board to dine with the kids, perform special shows, march in parades and more. They're even playing Dreamworks' latest release, "Turbo," on select ships.
The cruise company offers 4-, 5- and 7-night cruises to both the Eastern and Western Caribbean, with departure dates throughout January and February. Royal Caribbean's ships have plenty of activities for the little ones, including climbing walls, surf simulators, ice skating, zip lines and the very first carousel at sea.
2. Disney Cruise Lines Makes New Magic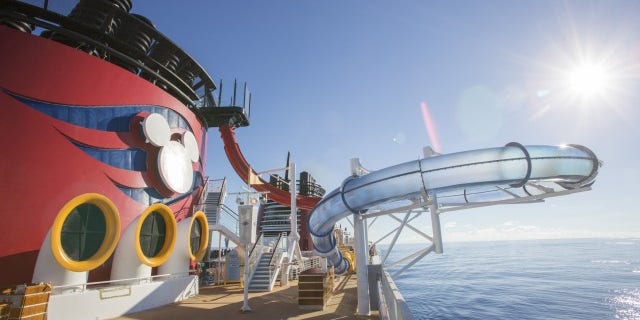 Speaking of costumed characters, Disney Cruise Lines has them in abundance. This entirely family-friendly cruise line recently renovated its first ship, the Disney Magic, and offers an assortment of new activities as you head to the Bahamas or the Caribbean with Mickey and crew.
Since Disney purchased Marvel a few years ago, it's now added a special Avengers area to the ship, which should delight superhero fans of all ages. Children can interact with the likes of Thor, Captain America and Iron Man and "unleash their inner super heroes." Also new on deck is the AquaDunk waterslide, where the floor drops beneath you like a trap door and you plummet and actually over the side of the ship –all safely of course.
We've picked the 4-night Bahamian cruise aboard Disney's Magic as a recommendation for families, because it's a quick getaway that doesn't take the kids out of school for long, especially when it overlaps a holiday like Presidents Day. They also have departures throughout January and February that depart from Florida and travel to Nassau and Castaway Cay.
3. Big Adventure on a Small Ship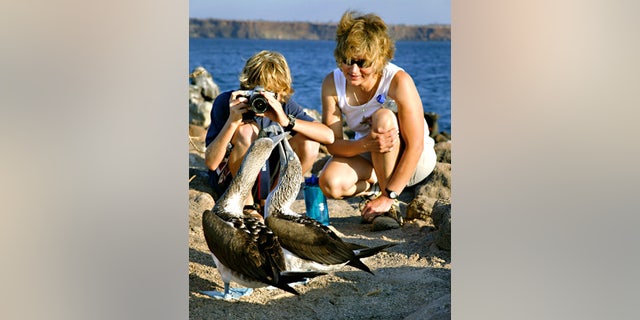 If you're setting your sights on a big adventure for your kids but still want the warm weather of the Caribbean, consider a cruise through the Galapagos from Wilderness Travel. Available any time of year as a private adventure for families or on one of their many group departures in January and February, you can enjoy the same blue seas and tropical weather as the Caribbean and give your kids the educational experience of a lifetime.
Cruising aboard the Marianne, which holds only 16 people and evokes the era of Charles Darwin and the romantic age of sailing, navigate where large cruise ships cannot and enjoy continued access to a naturalist guide who accompanies the group throughout the trip. Each day, travelers take several hikes and snorkel tours, where the kids swim right up to the animals, which are unafraid of humans since they have no natural predators. "A 6-year-old can take a photo that looks like one from National Geographic on this trip," says Barbara Banks, Wilderness Travel's director of marketing. "It's a heart-opening experience for families."
The Galapagos cruise is also a good multigenerational trip, as grandparents can hang out on the boat during the longer hikes and more active adventures while Mom, Dad and the kids explore to their heart's content.
4. Cruise the Amazon in Luxury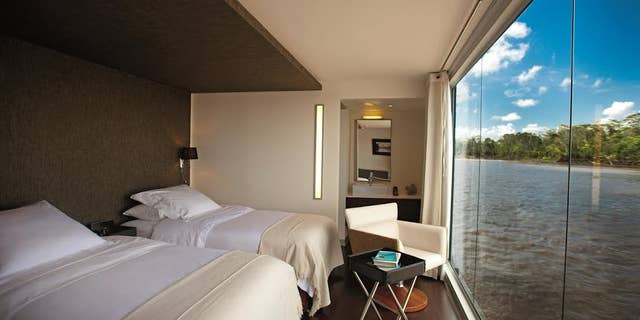 If you've ever dreamed of traveling down the Amazon, Avalon Waterways has the answer. New this year with a Feb. 15 departure is an 11-day trip titled From the Inca Empire to the Peruvian Amazon, which takes travelers and kids ages 8 and older on an adventure deep into the Amazon jungle aboard the Aria.
Children get a real-life education as they swim with pink dolphins, search for parrots, visit native communities, see giant water lilies with flowers the size of soccer balls, and even fish for piranhas! Not to be overlooked, this trip also offers stops in Lima, Peru, at the Sacred Valley of the Incas, and to Machu Picchu to see the sun rise over the ruins.
During the Amazon portion of the trip, you travel on a 147-foot-long luxury river cruise ship with 16 oversized suites with glass floor-to-ceiling views. The ship offers air conditioning (hard to imagine air conditioning in February!), a fitness center, Jacuzzi, viewing decks and a restaurant.
5. Tops for Teens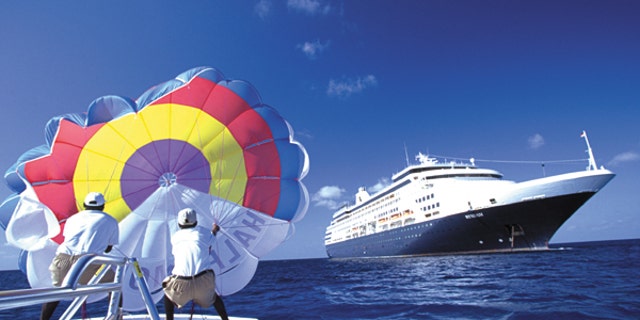 If you have teenagers, Holland America may be a good choice. Its onboard experience is highly tailored to teens, with some activities for younger kids, as well. With 7-day cruises in January and February through the Eastern and Western Caribbean, Holland America offers tons of perks teens will love.
For example, teens have their own sun deck complete with waterfall, wading pool, hammocks, state-of-the-art sound system and even a laser light show. There's also "The Loft," designed to look like a New York artist's loft with karaoke, board games, volleyball, a teen disco and ping pong. It's officially designated an "adult-free" zone … what teen wouldn't like that?
While those options are for kids 13-17, there's also Club HAL for the 8- to 12-year-old set with arcade games, foosball, air hockey, family-safe Internet, deck sports and, of course, the indispensable Sony PlayStation. We especially loved the Culinary Arts Center, which teaches kids of all ages how to prepare various foods. Maybe they'll cook for you when you get home!
6. Get Educated With Princess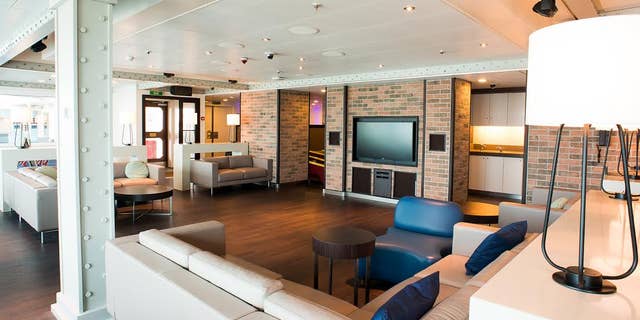 We like Princess Cruises for families with kids who span the range from preschooler to teenager. Princess offers distinct activities for age groups 3-7, 8-12 and 13-17, including some unique educational programming.
Its Teen Makeover program teaches participants makeup and skincare techniques, while its Science on the Seas program, in conjunction with the California Science Center, teaches kids about sharks, how to build roller coasters, chemistry experiments, marine biology and more. Other activities include hip-hop dance classes, teen-only deck parties, teen yoga, talent shows, sports competitions and ice cream parties.
If you're looking for a different warm weather escape than the Caribbean or Bahamas, Princess offers a 7-day cruise to Puerto Vallarta and Cabo San Lucas, Mexico, leaving from Los Angeles on Feb. 1.