Once the preserve of hippies and back-to-naturists, a laid-back town on Mexico's Caribbean coast is luring a new set of stylish travelers without sacrificing an iota of its quirky charm.
1. The Jungle Meets the Sea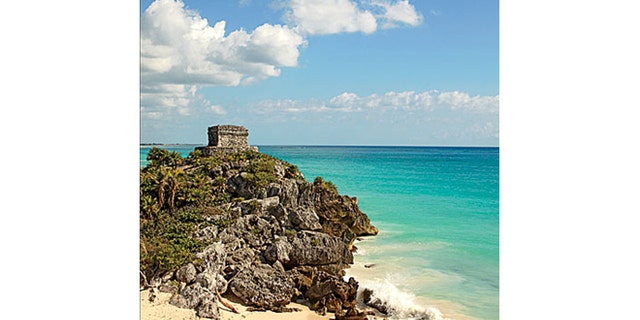 This stretch of jungle-flanked beachfront in the Riviera Maya may be Mexico's latest white-hot destination, but Tulum is about as far from spoiled as you can get. Here, it's as easy to shuck off the concerns of the real world as it is to shuck off your stuffy city clothes for a bathing suit and sarong.
From Sian Ka'an, a breathtakingly pristine UNESCO biosphere of mangroves, canals, and wetlands, to the famous Tulum Archaeological Zone—pre-Columbian Mayan ruins situated on a magnificent bluff, to the "hotel zone," where almost the entire stretch runs on solar power, wind power, and the occasional generator, Tulum has something for everyone.
2. Welcome Sign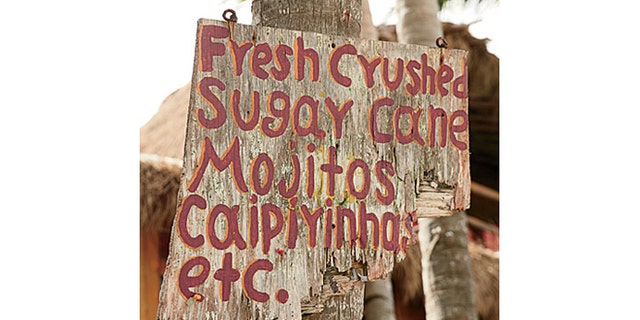 Tulum has always been the haunt of travelers whose idea of bliss is bunking down in a hammock, strumming guitars on the beach, and performing seaside sun salutations. It's still all that, but there has been a welcome addition to the scene. Along with the cheap and cheerful cabanas and rustic palapas strung along the oceanfront, there is now a handful of resorts and restaurants catering to a more upscale, luxury-addicted clientele.
There are the rustic hotels, with their simple, bare-bones decor and enthusiastic commitment to environmental causes, and the glamorous resort-style numbers, each with their own special allure. On our most recent visit, we decided to dip our toes in both ends of the pool, starting the week at a no-frills spot called Hotel Zamas, and then spending the next few days at the hyper-stylish Be Tulum.
3. Laid-Back Lodging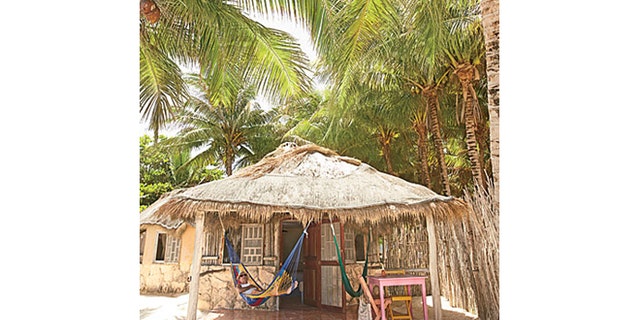 We checked in first at the popular, decades-old Zamas, located on a sliver of land between the road (Tulum's hotel zone has only one) and the sea, where the "front desk" is composed of a small table and two cane chairs wedged between the bar and the open-air restaurant, ¡Qué Fresco! Those exclamation points succinctly sum up the spirit of the hotel, which has a modus operandi of casual, kick-your-shoes-off hospitality served up with hefty splashes of primary colors and seaside-kitschy decorating.
Some things are serious, though, like the hotel's commitment to responsible environmental practices: plastic and glass recycling, free refills for guest's water bottles, and reliance on solar and wind power.
4. Cheerful Cabanas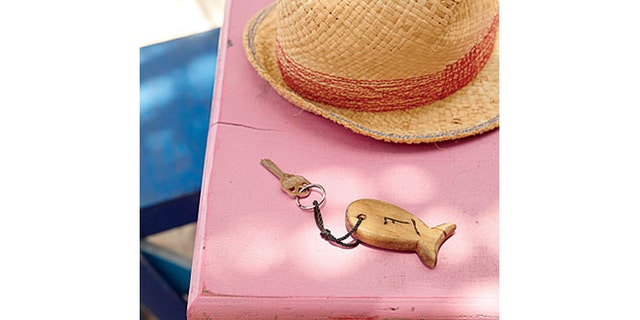 Clutching a room key in the shape of a chunky wooden fish, we staggered through the sand to our room—one of Hotel Zamas' 18 cozy cabanas, which are each fashioned from rough stone and topped with a thatched roof. Inside, the vibe was all retro beach shack, complete with naïve-style fish murals and a mosaic-tiled shower.
We had a terrace enclosed by wooden fencing and two hammocks from which to contemplate the ever-changing moods of the ocean, lapping at the shore just steps from our front door. We spent the days paddling in the shallows, watching pelicans dive-bomb for fish, and clambering around the craggy rocks on the head-land.
5. Cruise Control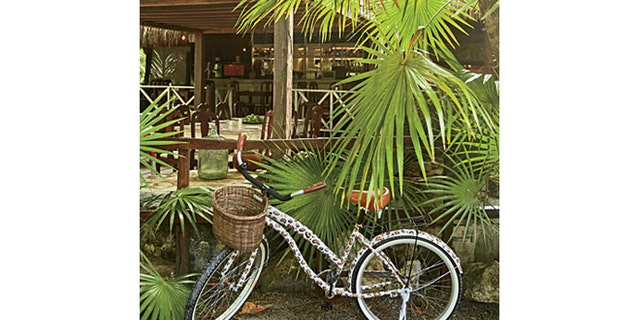 Set loose in a freshly scrubbed world capped by a brilliant blue sky, we grabbed our beach cruisers and wobbled off down the road. It's an easy, flat ride from one end of the hotel zone to another, ending at the entrance to Sian Ka'an.
The route is dotted with open-air tacos-and-tequila joints like Mateo's (which also serves top-notch espresso) and casually chic Argentinean grills like the excellent Casa Banana (pictured).
6. Boho-Chic Boutiques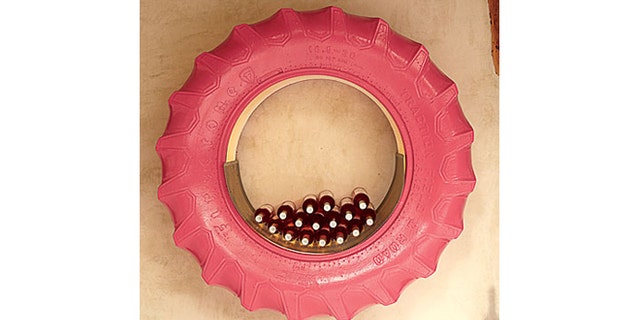 Down the street, low-key eco-resorts concealed by dense jungle have been joined by, as of late, a handful of idiosyncratic boutiques selling upscale boho staples such as fedoras and hand-printed maxi dresses.
I particularly loved poking around in Josa, a tiny boutique founded by a New Yorker that's stocked with racks of sexy dresses in silk charmeuse and chiffon inspired by vintage caftans, and La Troupe, a converted shipping container showcasing floaty dresses and elegant, handcrafted shoes, distinctive for its blue "Cool Since Ever" hand-painted sign out front.
Read more about an escape to Tulum
More from Coastal Living
America's Happiest Seaside Towns