Epic Disney ride proposal perfectly caught on camera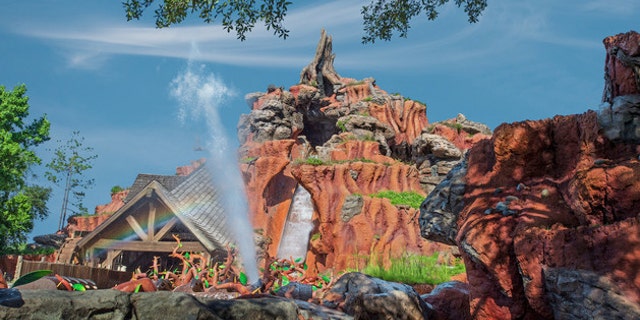 Timed out perfectly, Patrick De Nicola popped the question on Disney's Splash Mountain just as the couple was approaching the final drop — and just in time for the ride's camera to snap a photo.
"I knew that the last place she would expect me to pop the question," he said of the 2013 engagement, noting that his bride-to-be and fellow Disney super-fan, Annie knew at the time that he had a the ring.
"The only thing I had left was the element of surprise," he said.
And surprised she was as she was photographed with her hair a wild mess while she was mid-scream heading down the iconic five-story descend of the log-flume ride.
The two wed in July of 2014, (in Disney World, naturally) however De Nicola took to Imgur this week to post the couple's unique engagement picture.
"The photo snapped and got my reaction of laughing, crying, while also getting soaked," Annie wrote in a post on the blog Magical Day Weddings. "I said 'Yes, of course!' when we reached the bottom and put on my beautiful ring."
Her parents, along with Disney World staff also greeted the couple at the end of the ride, ground level of course.
"It was perfect," De Nicola said.
This story originally appeared in the New York Post.