Epic bars made completely out of ice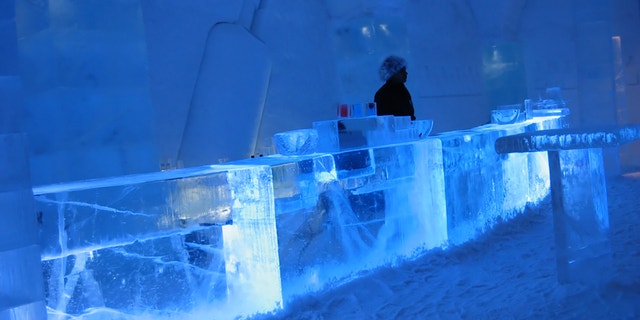 What better way to raise your glass to the final months of summer than in a bar made completely of ice?
In an effort to blend chilled cocktails with a one-of-a-kind experience, these venues are redefining what it means to "grab a cold drink." Featuring arctic temperatures, these frosty getaways boast sleek interiors with frosted adornments seen from the walls to the furniture.
Completely covered in frozen embellishments, these unique bars include decor—like glasses made of ice and whimsical ice figures—that pays homage to a winter wonderland. France's igloo shaped Ice Kube Bar in Paris, the diverse collection of ice sculptures in Melbourne's trendy Brunswick Street ice bar, and the world's largest permanent ice bar in Orlando, Florida, are just a few examples of these innovative chilled spaces from around the world.
Next time you're looking for a cocktail-friendly atmosphere, and don't mind nearly freezing temperatures, this list of unique locations is raising the bar in wintry design.
1. Icebar London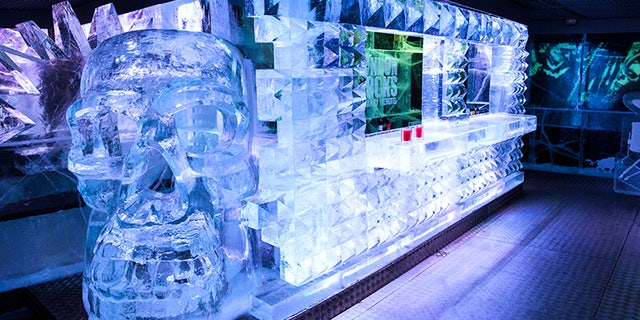 From the walls to the drinking glasses, everything in this crystal clear London icebar is clad in ice collected from the Torne River in Jukkasjärvi, northern Sweden. Designed annually with a new creative theme—this year it's "Icebar London Rocks"—this innovative space operates every 40 minutes, and provides guests with a thermal cape and gloves to stay warm. London, UK; icebarlondon.com
2. Ice Kube Bar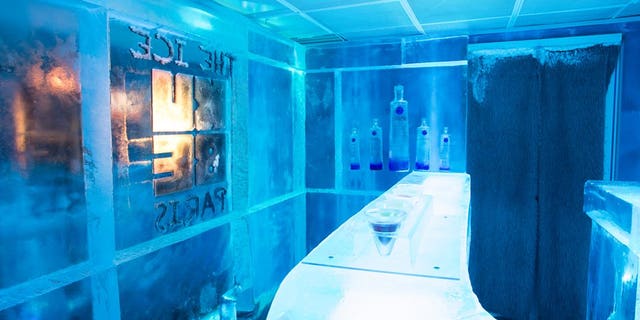 Constructed using 20 tons of ice, this Crystal Group—designed igloo shaped venue in France was the country's first ice bar. Situated in the Kube Hotel, this modern space features interiors designed with glowing glass cubes, white walls, and accents of hot-pink fur. Paris, France; kubehotel-paris.com
More from Architectural Digest:
Tour the World's Most Luxurious Submarine Superyacht
Go Inside a $53 Million Private Jet
Inside Jennifer Aniston's Gorgeous Beverly Hills Home
10 Awesome Hotels in California's Wine Country
3. Ice Bar at Hôtel de Glace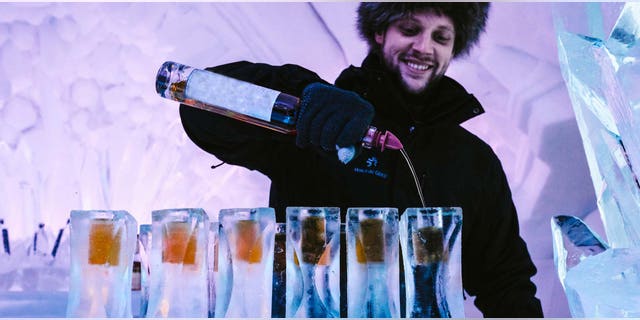 Situated in the iconic Hôtel de Glace in Quebec—North America's only ice hotel—this winter-inspired getaway serves up frosted cocktails, under festive decor—like a bold disco ball—until midnight. A cocktail package offered by the icy hotel includes access to the famous residence and a frosty cocktail in an ice glass.Quebec City, Canada; hoteldeglace-canada.com
4. IceBar Melbourne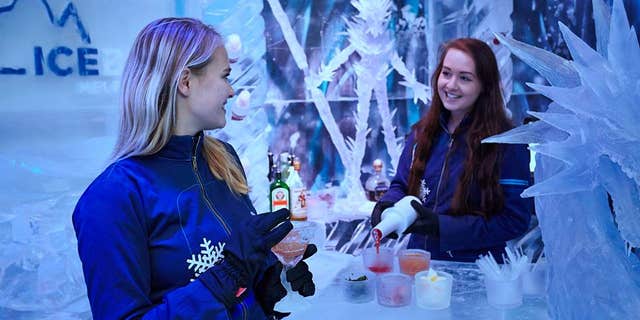 When visiting this trendy Brunswick Street bar in Melbourne, you can expect an array of diverse ice-themed decor including a rotating collection of ice sculptures, avalanche jenga, and cocktails served in glasses made of pure ice. To help manage the polar temperatures, guests are offered warm parkas, gloves, and Ugg boots.Melbourne, Australia; icebarmelbourne.com