Emirates launches world's longest flight, overtakes Qantas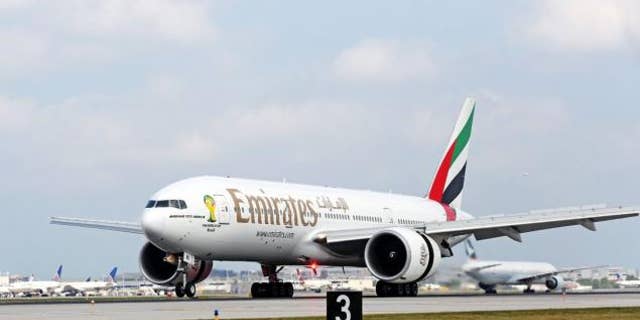 Emirates has unseated Qantas Airways as the record holder for the world's longest flight.
On Tuesday, an Emirates plane completed the launch of its new 8,819-mile nonstop route between Dubai, United Arab Emirates and Auckland, New Zealand, reports USA Today.
Passengers aboard the aircraft spent about 17 hours 15 minutes in the air. Though the inaugural Dubai-Auckland flight was made by one of Emirates' A380 planes, the long-haul route will usually be flown by a Boeing 777. The 266-seat jet boasts eight first-class "suites," 42 lie-flat business-class seats and 216 economy-class seats.
The successful Emirates flight bumps the previous record holder Qantas' 8,576-mile route between Dallas and Sydney, Australia to the world's second longest flight. Delta's nonstop from Atlanta to Johannesburg, South Africa, a 8,434-mile is the world's third longest flight.
The United Arab Emirates-based airline is on a record-breaking streak.
In November, the company debuted a reconfigured Airbus A380 with 615 seats—the most passenger seats of any airline.
And later this month, Emirates is set to break its own longest flight record on March 31 with the launch of its non-stop route between Dubai and Panama City, Panama—a 17-hour-35-minute flight. Despite the longer time in air, the Dubai-Panama route actually covers fewer miles—about 236 fewer according to the Great Circle Mapper website—than the Dubai-Auckland trek.