EgyptAir jetliner crash renews security concerns about Middle Eastern travel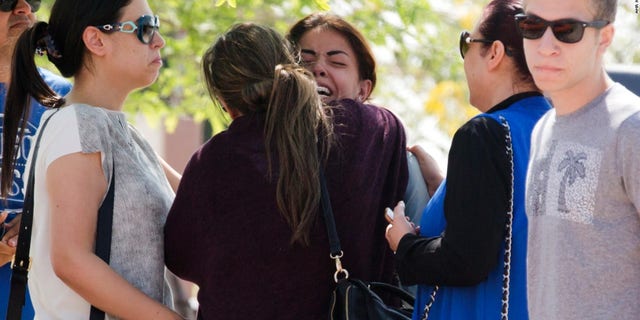 NEWYou can now listen to Fox News articles!
An EgyptAir jetliner bound from Paris to Cairo with 66 people aboard crashed in the Mediterranean Sea early Thursday after a mysterious series of extremely abrupt turns, authorities said.
There were no immediate signs of any survivors.
In wake of the crash, Egypt's aviation minister said the crash may have been caused by a terrorist attack.
Even before this incident, many European carriers had yet to resume flights to Sinai resorts after the Russian Metrojet crash in October, which was claimed as an attack by Isis. Tourism in Egypt indirectly accounts for about 12 percent of the country's GDP and employs more than 1 million people.
But the latest incident throws another devastating blow to the country's struggling travel industry, which has not recovered since last fall. In October 2015, Egypt saw an average of 900,000 foreign visitors a month. In November, that number fell to 500,000 and those figures have continued to decline this year.
In January and February, Egypt saw around 350,000 foreign visitors.
The U.S. State Department has not issued any specific warnings against travel to Egypt but has issued advisories for neighboring Libya and Sudan in the past several months.
Meanwhile, security and aviation experts have indicated the most recent EgyptAir crash could also be the result of a terrorist attack.
In Cairo, Civil Aviation Minister Sherif Fathi cautioned that the disaster is still under investigation. But he said the possibility it was a terror attack "is higher than the possibility of having a technical failure."
Russia's security chief, Alexander Bortnikov, said: "In all likelihood it was a terror attack."
Presumptive Republican presidential nominee Donald Trump also weighed in on the EgyptAir flight crash, calling it "yet another terrorist attack."
In a Twitter post Thursday, Trump pointed to the incident, asking "when will we get tough, smart and vigilant? Great hate and sickness!"
On Thursday evening, an EgyptAir official reportedly confirmed that wreckage from Flight 804 had been located by a flotilla of ships scouring the Mediterranean waters off of Greece.
The Associated Press contributed to this report.