'Ego travel' is the newest millennial fad agitating the travel industry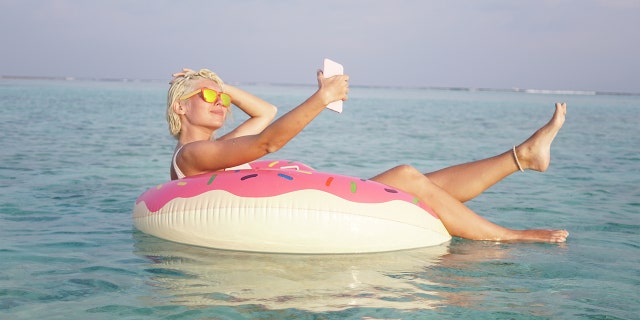 Whether you're motivated to book a vacation to venture somewhere new or savor the bragging rights, one travel company claims that the Instagram-crazed millennial generation's preference for "ego travel" over traditional experiences is disrupting the travel industry as a whole.
On May 14, The Independent reported that British agency Thomas Cook is "exploring options" for the possible sale of its sinking franchise geared toward 18 to 30-year-olds, as millennials would rather visit an exotic, photo-op-filled locale over reveling in one of the island party vacations of days past.
"[These] holidays proved to be a roaring success throughout the 1980s and 1990s, sending up to 100,000 people to Mediterranean destinations every year at its peak. But the brand's USP also became its downfall, as tabloid exposés of humiliating drinking games and sexual misdemeanors were splashed across front pages," the outlet muses. "For a while, its bad reputation became part of its appeal, but changing tastes may finally put the enfant terrible of holidays to bed."
KARDASHIAN FAMILY MEMBERS SUED OVER UNPAID $225,353 JET BILL
Confirming suspicions, 52 percent of 18 to 24-year-olds polled in Thomas Cook's Holiday Report 2018 said they would be influenced to choose a hotel based on how it could promote their social media posts. They're not alone, either — 15 percent of those 55 and older agreed they'd consider booking on a hotel given what social media posts they could share to make friends jealous.
These findings concur with Eventbrite's highly cited poll, which found that 72 percent of millennials would rather spend money in experiences than material things. Likewise, 47 percent of millennials surveyed by Reality Mogul said they would rather spend money on traveling than on a home.
"The news about Thomas Cook's 18-30 Club is the end of an era for the travel industry, but also an indicator of how holidays have evolved over time for this age group," hostel executive Alastair Thomann told the Independent. "We've noticed a trend in young travelers choosing their next destination based on both the social and cultural experiences on offer, as well as the quality of images they will be able to post on their channels."
"Experiences like food, culture and music have now moved to the top of the priority list," he added.
SURGEON GENERAL JEROME ADAMS SAVES THE DAY WHEN AIRLINE PASSENGER SUFFERS MEDICAL EMERGENCY
Meanwhile, backlash against the notion of "ego tourism" has since struck a nerve with some on Twitter.
"Thomas Cook blames the rise of 'ego travel' and Instagram for driving young people away from cheap package clubbing holidays and toward more photogenic travel opportunities. How is this a bad thing that we're seeing nice places instead of clubs?" one critic clapped.
FOLLOW US ON FACEBOOK FOR MORE FOX LIFESTYLE NEWS
"'Ego travel' or: 'wanting to go somewhere nice[?]'" another mocked the company's spin on a "ludicrous thing."
"It's now about the 'instagrammability' of destinations," another lamented.
Thomas Cook did not immediately return Fox News' request for comment.