Effective Business Travel: Carry On or Check a Bag?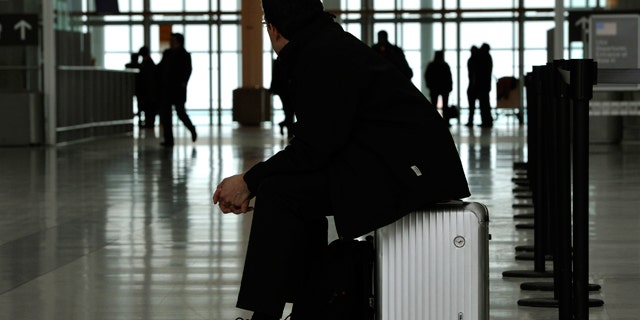 When traveling for business, you want the journey to go as smooth as possible.
Deciding whether to carry or check your luggage can make the difference between smooth sailing and a severe headache.
Carry-on pros
The Transportation Security Administration allows one carry-on bag -- a small piece of luggage you can bring aboard the flight. some airlines allow an additional personal item, such as a small backpack, briefcase or camera case.
Chris McGinnis, Best Western's business travel expert, advised that you should always pack very light and carry on your bags. "When it comes to business travel, time is money and you are losing money when standing in line dealing with baggage."
When you carry your luggage, you will have access to anything you need during the flight. If you plan to pack work materials, by bringing them in your carry-on, you'll be able to work on your flight. For business travelers, this could give you a head start.
"Pack one or two outfits that can be worn multiple times, use hotel valet services to clean clothes and never, ever check a bag," McGinnis said.
Carry-on cons
The individual air carrier will determine whether your bag meets size restrictions for the flight. You will need to check the rules of your air carrier to figure out if your bag qualifies as a carry-on. At the very least, your bag will need to fit through the X-ray machine. Also, there are many restrictions concerning what you may carry-on.
Checked pros
If you are staying somewhere for a long time and have packed many belongings, you may need to check your bag. The primary perk of checking your luggage is that you can pack far more. Depending on your circumstances, this may be necessary.
Another reason to check your bag -- even if you could carry it on -- would be that it's one less thing to worry about. If you don't want to deal with your luggage throughout the airport or on the flight, checking the bag grants you a brief reprieve from lugging it around.
Checked cons
McGinnis pointed to the uncertainty concerning time required to drop off and pick up bags. When checking luggage at the curb or ticket counter, you won't know if the line will be massive until you get there. Likewise, when you pick up your bag from the luggage carousel, the wait time can sometimes take as long as an hour.
There's also the dreaded headache of the airline mishandling your bag. This could delay the time it takes for your belongings to reach you. If this takes too long, you might not have the appropriate attire for your next business meeting.
The airline can also lose your bag, which means you might have to buy what you need for your business meetings after you arrive.
Even if all goes as planned, you won't be able to access your belongings during the flight.
You also need to use TSA approved locks. You are advised not to check any valuables: jewelry, money, laptops, fragile items or electronics, for instance. If you pack film in your checked luggage, it could be damaged by screening equipment used at the airport. You will also need to pay a baggage fee.