Drunk British Airways flight attendant fined for being 10 times over legal limit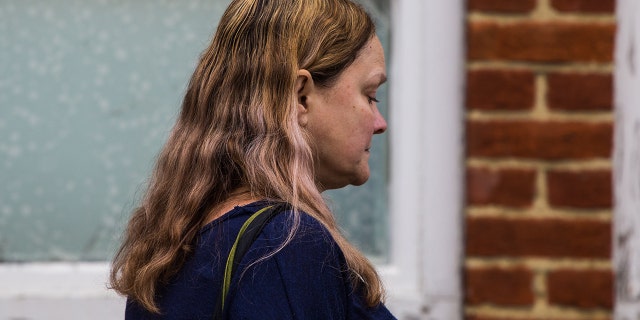 NEWYou can now listen to Fox News articles!
A British Airways flight attendant has been terminated and fined after she was found to be more than 10 times the legal alcohol limit while working on a flight from Singapore to England in February. Patricia Casey, 51, reportedly had eight shots of vodka during the 13-and-a-half hour flight.
BRITISH AIRWAYS EMPLOYEE ACCUSED OF RAPING SENIOR FLIGHT ATTENDANT DURING STOPOVER
During the trip, a passenger smelled alcohol on her breath and she was arrested once the flight touched down at Heathrow Airport, SWNS reported.
Prosecutor Jasper Kaur said, London Evening Standard reported, "Officers were requested to attend British Airways crew reporting centre in Terminal 5. At this location a member of the cabin crew had been stopped following her flight. Whilst on board a passenger had complained that alcohol could be smelled on that crew member."
At first, Casey denied having "any food or drink" on board the flight, but eventually admitted to being "silly" and having indulged in four miniature bottles of vodka, the outlet reported. Tests were taken of Casey that showed she had 201mg of alcohol in 100ml of blood – 10 times the limit of 20mg allowed for air crews.
In court, the flight attendant of 21 years admitted to drinking while on duty and claimed it was because she was using alcohol to cope with her divorce from her husband of 18 years.
Her defense attorney argued that the alcohol did not affect her work.
Shan Yaqub, defending Casey, said, SWNS reported, "She was reported by one of the passengers, however there's no suggestion this affected her behavior."
"She has been a flight attendant for over 21 years, she has an unblemished record, she has never had any issues in the past for her behavior. She was going through a messy divorce. She decided to self-medicate and on this occasion drank at work. She tells me she is not drinking alcohol now," Yaqub continued.
FOLLOW US ON FACEBOOK FOR MORE FOX LIFESTYLE NEWS
In addition to losing her job, Casey was fined $427 and ordered to pay prosecution costs of $121 and a $42 victim surcharge, the London Standard reported.