Don't just drive-by: Get close to nature at these national parks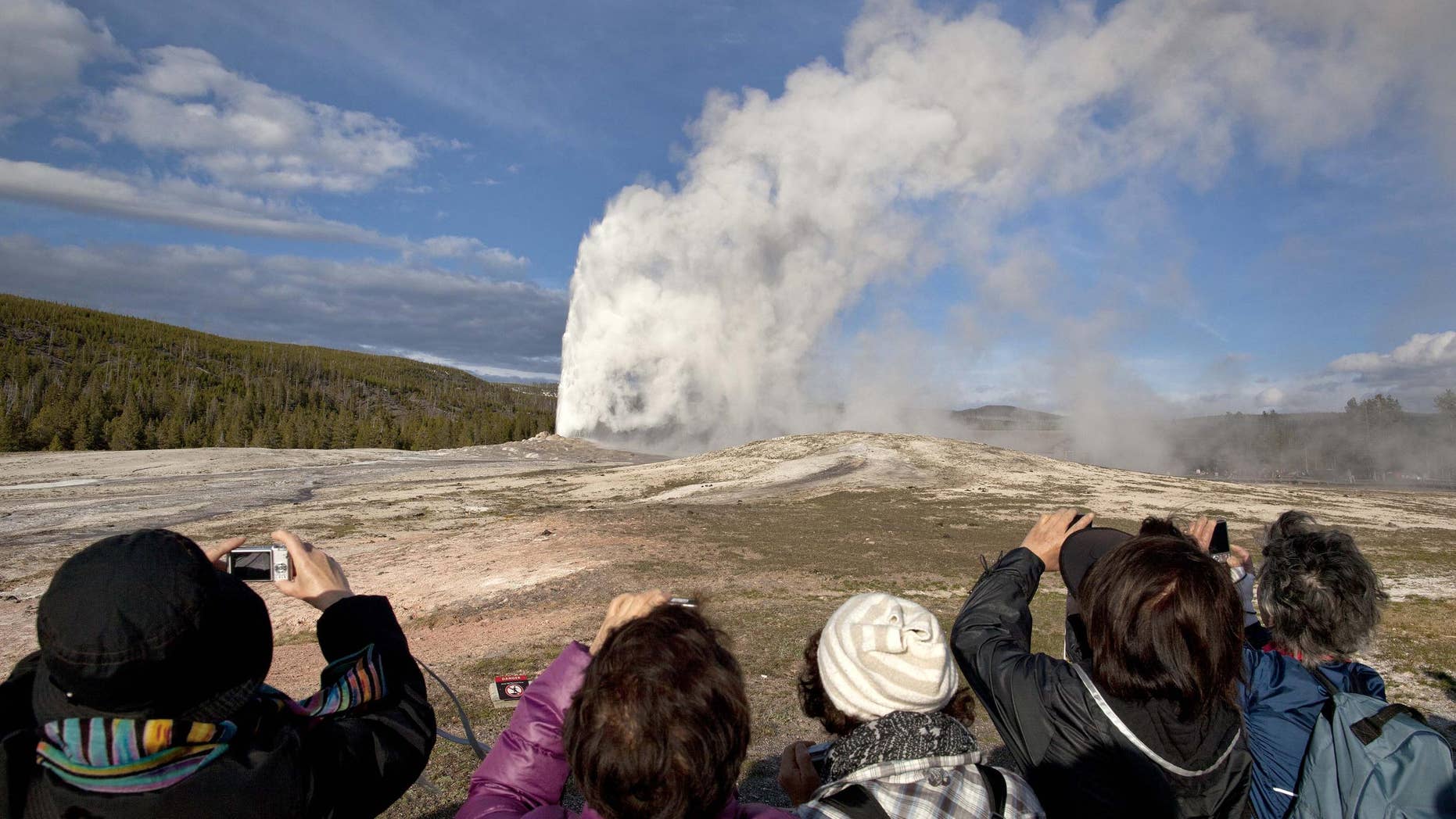 Take off your flip flops and lace up some sturdy walking shoes.
You'll need them to get the most out of a visit to a National Park this Centennial year -- if you don't want to be a "windshield tourist." The Parks Service turned 100 Thursday and sites all across are celebrating with larger than life experiences.  And you'll be missing a lot if you don't take the time to get out of the car-- whether you're visting Great Smoky Mountains National Park, Yellowstone, Glacier or other national parks famous for their scenic roads.
There are literally hundreds of events taking place this month  across the country, with free admission at all 412 national parks Aug. 25-28 in an effort to engage new diverse audiences and the next generation.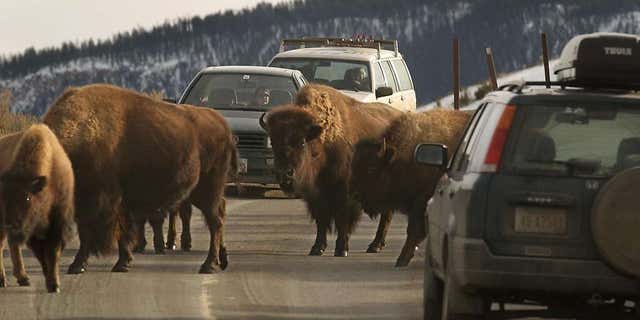 The National Park Service is encouraging everyone to discuss its Centennial on social media -- #FindYourPark and #EncuentraTuParque. FindYourPark.com can pinpoint events near your home or where you will be vacationing. Fourth grade students can go to the website www.everykidinapark.gov to complete an activity and obtain a free annual entry pass to more than 2,000 federal recreation areas including all national parks. (Hurry! These passes are only good through Aug.31.)
If you haven't checked out a national park in years, head to the nation's capital. On Aug. 27, there will be the Centennial Family Festival on the National Mall in Washington, DC. Check out the Duct Tape Art Exhibit at Mount Rushmore that portrays National Park Service sites and is on display until Sept.30
There are ranger-led hay rides, starry skies programs, historic tours, and canoe paddles. If you can, visit mid-week and during early fall to avoid the biggest crowds. And stay awhile! If the park lodges are filled and you don't want to camp consider Trip Advisor vacation rentals or you can camp, park your RV or rent a cabin at nearby KOA Kampgrounds. At the same time, neighboring resorts like the Teton  Mountain Lodge & Spa (near Grand Teton and Yellowstone National Parks) are offering special deals like the National Parks Explorer  with a $100 resort credit, park pass and more, starting at $265 a night.
Here are eight National Park experiences that certainly are worth getting out of the car.
1. Sail down a sand dune at White Sands National Monument in New Mexico, the world's largest gypsum dune field or Great Sand Dunes National Park in Colorado, the tallest dunes in North America!
2. Measure yourself against a giant Sequoia in Yosemite National Park or Sequoia and Kings Canyon National Parks, in Northern California.
3. Help your kids to become Junior Rangers with age-appropriate activities designed to get them excited about their national park visits. There are also special Junior Archeologist, Historic Preservation, Paleontology, Caving, Night Skies, Wilderness, Underwater, and Underground Railroad Junior Ranger programs. Last year 800,000 kids became junior rangers. They'll help you see the parks in a new way.
4. Watch the evening bat flight program at Carlsbad Caverns National Park in New Mexico. Each evening in summer, nearly 400,000 Brazilian (aka Mexican) free-tail bats exit Carlsbad Cavern in search of an insect dinner.
5. Go for a bike ride on some of the 45 miles of carriage roads in Acadia National Park in Maine or along the ocean in Cape Cod National Seashore .
6. Soak in mineral hot springs at Sol Duc Hot Springs Resort within Olympic National Park  in Washington state or the Boiling River swimming area in Yellowstone National Park, a kind of natural hot tub of sorts located just downstream from the spot where hot water from the Mammoth Hot Springs meets the colder water of the Gardner River.
7. Time travel back to Revolutionary Days at Boston National Historical Park where you might join a ranger for a guided walk along the Freedom Trail. Relive the most significant battle of the Civil War at Gettysburg National Military Park in Pennsylvania  where living history programs take place every weekend thru October.
8. Climb a lighthouse at Cape Hatteras National Seashore, the nation's first national seashore established in 1937 to preserve unspoiled barrier islands along North Carolina's coast.