Disney World's new light show goes high tech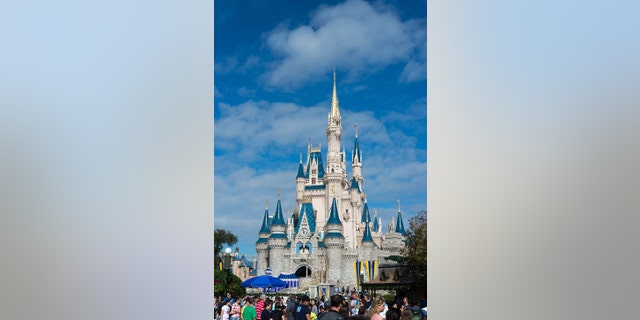 Summer visitors to Orlando's Disney World will be in for a special treat this year: a new and improved evening light show at the Magic Kingdom Park, unveiled this week and set for a May 12 debut, just in time for Mother's Day.
"The show will take guests on an emotional journey as favorite Disney characters set out to pursue their dreams, encounter obstacles (and villains!) to ultimately prevail and find their 'happily ever afters,'" Disney explained.
But the most intriguing part of the new show — titled, aptly, "Happily Ever After" — is the advanced use of projection mapping technology, in which the Disney designers craft elaborate lighting schemes projected onto the famous castle's exterior surfaces, effectively transforming the whole castle's architecture into a dynamic, multidimensional screen.
More From Travel + Leisure
"Happily Ever After is unlike any castle show you've ever seen," explains Stormie Dorrell, a projection effects producer, in a video about the project.
"When we started this project, we wanted to challenge ourselves to find a way to make 'Happily Ever After' unique, to approach projection mapping in a way that's never been done before. And I think we've done that — I think we've looked for opportunities to really push the boundaries for what the surface can contain, and what it can become."
Of course, this is not the first time that Disney has made use of projection mapping technology: a number of their shows, like "Star Wars: Galactic Spectacular," already make use of the tech. But based on early footage, the new "Happily Ever After" production will be a whole new magical experience.