Disney World using drones for new holiday show at Disney Springs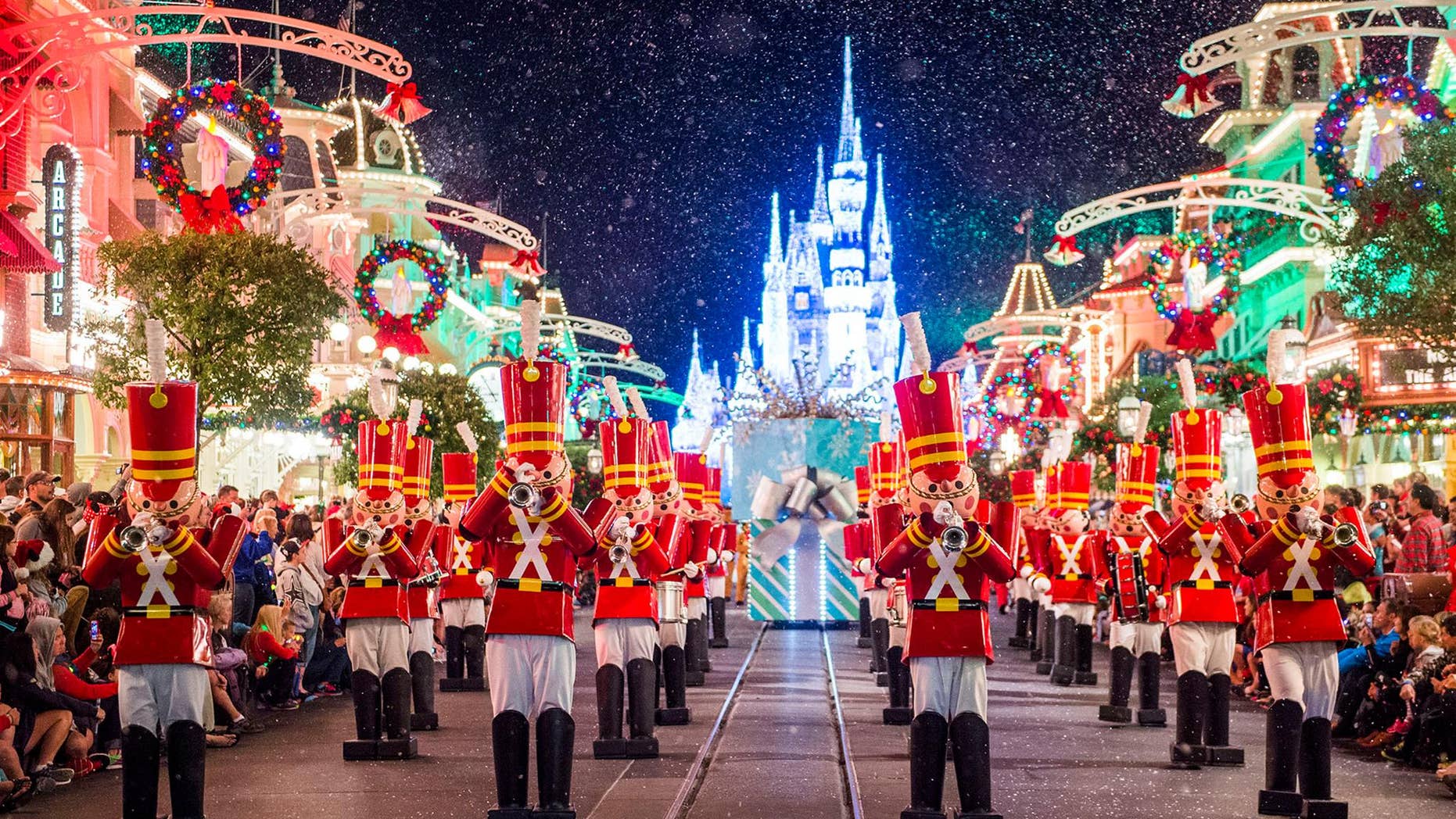 Disney World is going high-tech for the holidays.
Just days after receiving permission from the Federal Aviation Administration to fly drones at its parks, the Orlando Resort has announced a new show will be debuting this winter showcasing the unmanned bots.
Last week, the FAA said Disney could to fly drones at the company's theme parks in both Florida and California. The permission waiver is valid until Nov. 2020 but it can be cancelled at any time. It also stipulates that drone operators at Disney must have remote pilot certificates and allows the aircraft to be flown at night.
Disney files patent that could make 'Star Wars' lightsabers a reality
On Monday, Disney released a short clip on its Disney Parks Blog announcing that the new show would be at Disney Springs—formerly Downtown Disney. The clip shows people using remotely controlled devices that create a swirling Christmas tree design of green lights in the sky.
"This holiday season, the idea of "wishing upon a star" will take on an even more magical meaning in the skies of Disney Springs," the Disney Parks Blog said.
This summer, Disney asked the FAA permission to fly the drones for entertainment purposes.
Using the drones outside the main Disney parks is likely to help draw crowds into the recently revamped shopping areas and upscale dining options, says Scott Smith, assistant professor of hospitality and tourism at the University of South Carolina.
"It's a smart way of getting people out and introducing them to Disney Springs, especially to locals who may end up doing some Christmas shopping out there," Smith told the Orlando Sentinel. "But I suspect once they reach that goal, they will pick this up and move this somewhere else where they need attendance."
Disney has not confirmed the date for the show's official debut.
The Associated Press contributed to this report.