Disney will rehire performers fired for refusing to wear 'tainted' costumes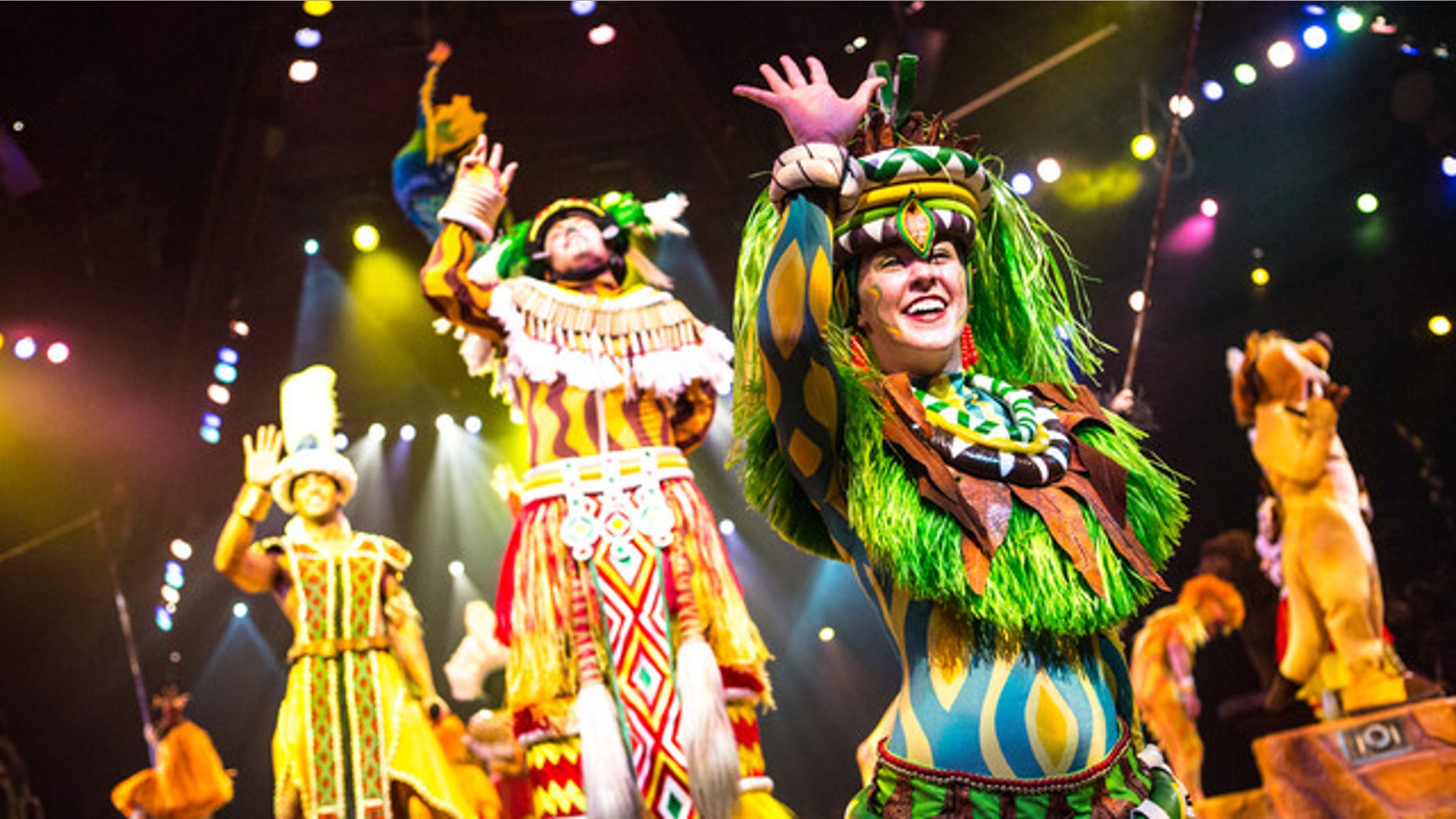 Three Disney World performers who were fired over refusing to wear unsanitary show costumes have won their jobs back and will receive back payment for months missed off the job.
On Tuesday, a federal arbitrator ruled in favor of Raymond "Doug" Biederman, Drew Pearson and Matthew Warfield, citing that Disney had violated a "collective bargaining agreement" by terminating their employment contracts, reports the Orlando Sentinel.
In June of last year, Biederman, Pearson and Warfield—who perform in "The Festival of the Lion King" show at the Animal Kingdom park—refused to wear their unitards because, as they argued in the case, the garments had been tainted by other workers' sweaty clothes that had accidently come into contact with theirs on a costume rack. Disney had to cancel several performances of the Lion King show when the dancers refused to don the tainted uniforms.
"We brought an issue that concerns our health and safety in the workplace and to be disciplined for that was unimaginable," Biederman told WKMG Orlando.
The workers were fired on June 10 last year.
Disney will not appeal the ruling and a spokesman for the company said they will comply with the sentence.
Pearson  has been working at Starbucks since being fired. Though any monies earned from other jobs after the performers were fired will be subtracted the Disney back pay settlement, he is pleased with the decision.
"I'm really, really happy that everything ended up working out in the end. This is just awesome news," he told WKMG.