Disney hops on the river cruising trend with holiday tours down the Danube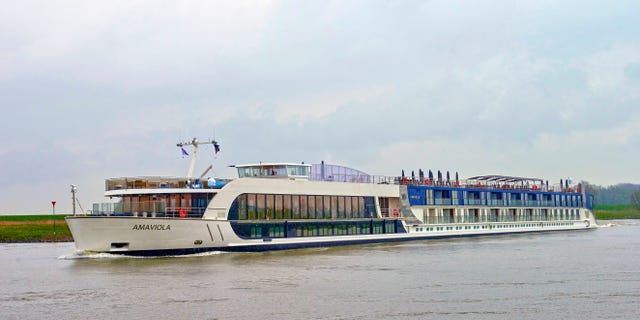 This summer, Adventures by Disney-- the guided tour arm of the Disney Company-- dipped its toe in the growing river cruising market, offering a Danube River cruise itinerary in partnership with AmaWaterways.
River cruising has traditionally catered to a more mature consumer but the new 170 passenger AmaViola sold-out for the limited Adventures by Disney summer sailings.
Now, Adventures by Disney returns to the Danube for two holiday cruises this December. There are plenty of family friendly things on board-– from twinkling lights and dangling baubles, to spiced gingerbread cookies and spiked eggnog, to carols and music.
6 FREE THINGS TO DO AT DISNEY THIS HOLIDAY SEASON
You'll also get to visit historic and renowned old-world European Christmas markets during the trip. Here are some of the top features of a different type of Disney cruise.
1. Don't expect the typical Disney Cruise experience
Danube River cruises have been a staple of many river cruise lines, including AmaWaterways, for years, but there are notable differences for the Adventures by Disney itineraries. The AmaViola (which launched in April 2016), was built specifically with families in mind. Family-friendly features include larger staterooms that accommodate three- and four-person families as well as connecting staterooms for larger groups, these configurations are unusual compared to the typical river cruise ship staterooms for two.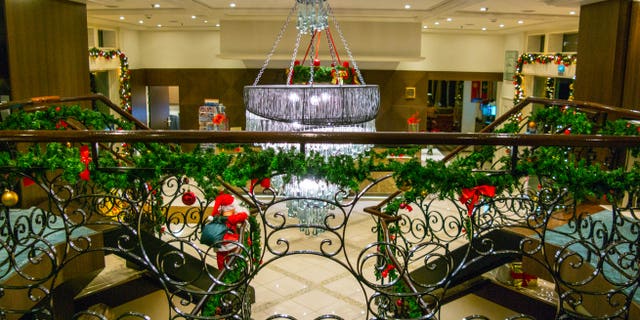 In addition, shipboard common spaces provide specially designed activities geared towards kids, teens and adults such as: family karaoke, movie nights, a magic show, cooking classes, games, and more.
Kristin Karst, executive vice president and co-owner of AmaWaterways, says the holiday cruise offers great experiences multigenerational families will enjoy like visits to Europe's renowned Christmas markets in Budapest and Vienna, a Vienna Boys Choir Christmas performance in the Hofburg Palace Chapel and a special holiday-themed lunch.
"Adventure guides onboard accompany guests on every excursion and provide young travelers with a variety of kid-focused activities, giving the adults more time to explore Europe's wonders together."
Guides are a key differentiator-- and they're standard for the company's guided vacation group tours. On every trip, there are two Disney guides for every 40 people. They're also specially trained to cater to both chilldren and adult guests.
2. Europe goes above and beyond for the holidays
"Our goal was to create a European vacation that's active, immersive and easy for families," Heather Killingbeck, Director of Program Development & Operations for Adventures by Disney says.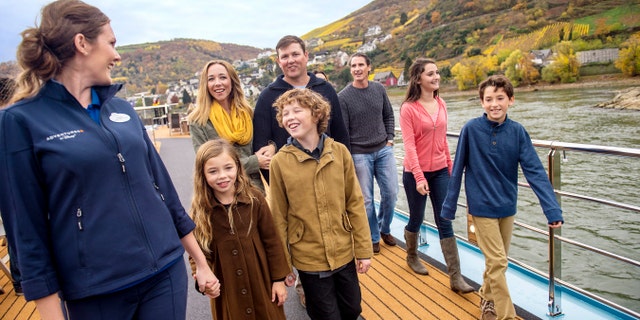 "We often aim to tell the amazing stories of each town or city in active ways such as climbing above the trees in Germany and sliding down into salt mines in Austria, and more. In this way the kids have fun while learning about European history and culture."
This holiday Danube River cruise begins in Munich, Germany, the heart of Bavaria, for one of the region's oldest Christmas markets. After boarding the AmaViola in Vilshofen, Germany, the trip takes a week to sail down the Danube stopping at holiday markets in Austria and Slovakia before arriving in Budapest, Hungary.
"Parents especially told us that they loved the trip because their children didn't even realize how much they were learning," Killingbeck says. "For our holiday sailings we've added festive elements, such as a themed holiday party, gingerbread making, gift exchanges for the Junior Adventurers and more, making these trips the perfect way to savor the season with loved ones."
IS A DISNEY CRUISE REALLY WORTH THE COST?
3. The Disney details
Adventures by Disney's holiday Danube River cruise starts at $4,439/adult and $4,229/child (12 and under), compared to $3,800/person booked directly with AmaWaterways. You do pay a premium for the seamless door-to-door travel, two Disney guides, and a few Disney perks offered by Adventures by Disney.
A common criticism of all Adventures by Disney trips are their jammed-packed itineraries since each day features activities in the morning, afternoon, and sometimes evening as well. However, you can control your vacation destiny and can opt out of any planned excursions.