Disney denies Zika virus impacting theme park business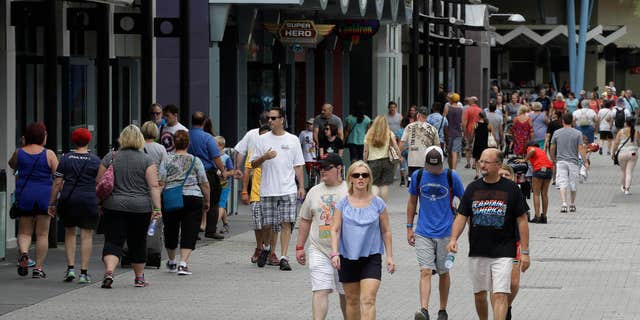 NEWYou can now listen to Fox News articles!
In response to a recent survey about travelers avoiding Florida due to the Zika virus outbreak, the Walt Disney Co. announced Thursday that the mosquito-borne illness has not hurt its theme park business in Orlando.
According to Bloomberg.com, a spokeswoman for Disney said that the company does not believe the Zika virus outbreak in regions of Florida had any "real impact on cancellations or future bookings." She reiterated remarks made by Disney CEO Bob Iger last month. But this was before cases of Zika were confirmed outside the Miami area.
The comments were in response to an analysis and tourist survey that stated the Zika virus was causing travelers to reconsider plans to visit resorts in Florida, including the Disney parks in Orlando.
More from TravelPulse
5 Things to Do in Flushing Meadows, New York (Besides the US Open)
America's 3 Most Underrated College Football Towns
Discover the Best Beaches of Argentina
How Easy Is It to Travel to Cuba?
Can An Airplane's Design Mess With Your Mind?
As a result, media analyst Rich Greenfield suggested investors sell their stock in the company.
Disney is keeping a close eye on the situation, but it has already been proactive by handing out free mosquito repellent in its Orlando parks and hotels since Aug. 28.
The spread of the Zika virus is alarming, though, as the U.S. Centers for Disease Control and Prevention and the Florida Health Department are reporting a total of 70 cases have been confirmed in Orange County alone.
Miami and its surrounding areas have been impacted most by the Zika virus outbreak, and hotel operators in the area have noted a handful of cancellations, but say they have been very sporadic. As a result, hotels in the region are taking extra steps to protect guests, including removing standing water and handing out insect spray on site.