Despite Concordia, cruise sales riding the wave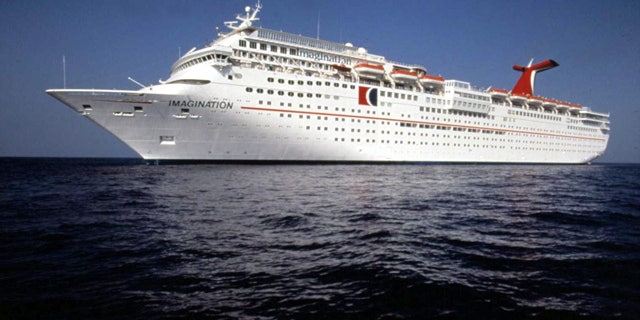 Carnival Corp, the company that owns the Costa Concordia that ran aground off the Tuscan island of Giglio, said Monday that bookings have dropped significantly in the wake of the Costa Concordia disaster.
In a regulatory filing with the U.S. Securities and Exchange Commission, the world's largest cruise company said fleet-wide bookings, from the time after the ship wrecked through January 25, declined in the "mid teens" from the previous year.
"Costa's booking activity is difficult to interpret because of the significant rebooking activity stemming from the loss of the ship's use and related re-deployments," the company said. "However, we believe it to be down significantly. Despite these recent trends, we believe the incident will not have a significant long-term impact on our business."
Since the disaster, cruise watchers have been looking to see what impact, if any, the Costa Concordia would have on cruise bookings. Although it is still too early to determine its long-term effect, indicators show that cruise bookings remain strong.
Following the incident, Christine Duffy, president and chief executive officer of the Cruise Lines International Association, told Bloomberg that the travel agent community has not seen any significant reduction" in bookings. In fact, CruiseOne and sister company Cruises Inc., which specialize in cruise bookings, reported their Wave Season cruise sales for Jan. 14-16 -- the three days immediately following the accident -- were up nearly 6 percent versus sales during the same three-day period in 2011.
How could this happen? Seasonality is part of it. January is traditionally the beginning of what is known in the travel industry as "Wave Season," the most active cruise booking period of the year known for special offers from most of the major cruise lines. Wave Season can last for weeks or longer depending on what bargains are on tap and how severe the winter weather becomes.
Cruise aficionados tend to plan their purchases with a certain momentum; researching, planning and getting ready to make the buy when they feel the time is right. Also despite the Costa Concordia incident, cruising remains one of the statistically safest vacation options, a fact that has apparently prevented people from canceling existing trips and buoyed interest in future trips.
In an open forum cruise site on CruiseMates, one writer noted: "It is very sad, but it isn't changing any of my cruise plans."
Some disgruntled posters complained about non-cruise experienced friends or relatives cancelling cruise vacation plans they had together.
Always Moving Forward
The cruise industry takes several years and hundreds of millions of dollars to build a single new cruise ship. So, the process of introducing new cruise ships is a years-long process that can be adjusted for new safety measures, for example. (There are no reports that cruise companies are retro-fitting or changing safety features on their ships after the Costa Concordia incident.)
New Cruise Schedules
Several cruise lines have new ships scheduled to debut soon, including Disney Cruise Line, Great American Steamboat Company, Viking River Cruises and American Cruise Lines. There have been no reports of passengers cancelling bookings on these lines, and even though these ships have yet to sail their maiden voyages, they already have many passengers booked.
Disney Cruise Line's brand new Disney Fantasy will be christened in New York City with its official naming ceremony on March 1. A seven-day cruise is available on the Disney Fantasy and will set sail out of Port Canaveral on alternating seven-night Eastern and Western Caribbean itineraries. The Eastern goes to St. Maarten and St. Thomas, while the Western visits Grand Cayman, Costa Maya and Cozumel.
Special Eastern Caribbean sailings, Jan. through April 2013, stop at San Juan, Puerto Rico, and all Disney Fantasy cruises include Disney's private island. Rates for seven-night Caribbean cruises on the Disney Fantasy start at $1,085 per person for a standard inside stateroom, based on double occupancy – but don't expect that price to last long.
The line also just announced new cruises for its older ships, Disney Magic and Disney Wonder, sailing out of Miami for the first time and visiting eastern Mediterranean destinations like Venice and the Greek Isles.
Disney Wonder will sail seven-day Alaska cruises in both 2012 and 2013 to the Tracy Arm glaciers, Skagway, Juneau, Ketchikan and Victoria, B.C. Some of these cruises start in Vancouver and some in Seattle. Disney Wonder will begin sailing four and five-night cruises to the Bahamas and Western Caribbean in Jan., 2013 starting at just $440 per person, double occupancy. Itineraries will vary but the ports of call include Cozumel; Grand Cayman; Key West; Nassau and Disney's private island, Castaway Cay.
Disney Magic will begin sailing, Sept. 2012 through May 2013, from Galveston to the Western Caribbean on alternating six and eight-day cruises. The six-night goes to Grand Cayman and Cozumel and starts at $750. The eight-night option visits Key West, Grand Cayman, Costa Maya and Cozumel with rates starting at $920.
With only four ships, Disney Cruises sell out quickly, so here is my buyer's tip: book Disney cruises as early as possible for the best prices. As the ships fill up the fares go higher. For example, 2012 Disney Wonder Alaska cruises are priced at over $2300, while the 2013 cruises just went on sale starting at $1015 per person.
Other Cruise Specials on Tap
Norwegian Cruise Lines is also continuing to offer bargains on cruises, including free stateroom upgrades on cruises in Europe. Inside rooms get upgraded to oceanview; oceanview to balcony. You also get coupon books with up to $400 in value when you arrive onboard.
AmaWaterways is initiating African Safari river cruises that include visits to Cape Town and Johannesburg, Kruger Park game reserve, Okavango Delta, Victoria Falls and four nights of river cruising on the Zambezi Queen.
Many cruise lines have slowed down or stopped advertising their special offers for the time being, but they will likely return in February.
This is Wave Season, after all.