Denver airport shows support with 'Omaha!' signs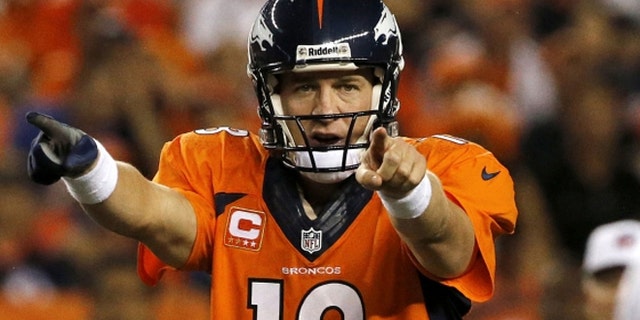 Peyton Manning's mysterious "Omaha!" call at the line of scrimmage has spawned a flood of charity, given Nebraska's largest city a little unexpected publicity -- and even launched some airline and hotel deals.
Now Denver International Airport has gotten in on the game. This picture posted on Twitter shows flights from Denver to Omaha listed Peyton style.
Even the boarding gates and baggage claim got the Manning treatment.
The Denver Broncos quarterback shouted "Omaha" 44 times during Denver's divisional playoff win over the San Diego Chargers and 31 times in the AFC championship game against the New England Patriots. Predictions from betting houses put that number somewhere around 27 times when the Broncos face off against the Seattle Seahawks in the Super Bowl this Sunday.
But the enthusiastic support at Denver International Airport for its home team does not stop there. It fired off this challenge to rival SeaTac airport:
Not to be undone, SeaTac stepped up to the plate with this:
Denver International Airport's comeback:
Game on, indeed.