Delta passenger toppled drink cart, threw coffee before attacking air marshal, police say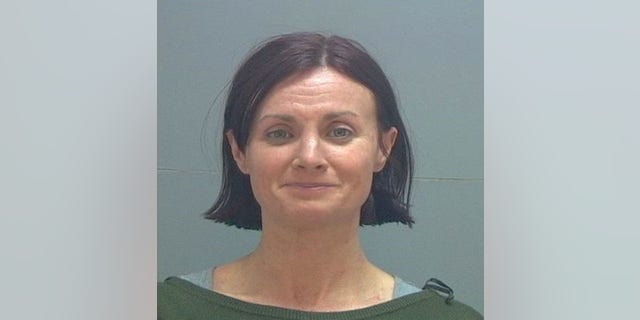 NEWYou can now listen to Fox News articles!
A woman on a Delta Air Lines flight was arrested Thursday after she toppled a drink cart, threw coffee on passengers while running up and down the aisle before assaulting an air marshal, police said.
Sarah Maria Beach, 45, was on a flight from London to Salt Lake City, Utah, when she allegedly went on a rampage that ultimately left her handcuffed for the remainder of the trip, FOX13 Salt Lake City reported. She doused coffee on passengers, knocked over a drink cart and "repeatedly" ran up and down the aircraft's aisle, the criminal complaint stated.
Martin Nicholls, who was on the flight, told KSL that Beach "literally sprinted" down to the end of the plane.
"She literally sprinted down the end. And I mean she's only a small woman, really," Nicholls recalled to the news station. "Everyone's becoming very concerned because, I thought, we're at 30-odd thousand feet over the sea. What if she tried to open the door? She couldn't get to the back door but then she ran again."
ALASKA AIRLINES TIGHTENS EMOTIONAL SUPPORT ANIMAL POLICY
Nicholls said Beach, an American citizen who lives in London, tossed a cup of coffee into the air, hitting the ceiling that caused the liquid to go "down the walls."
"It went over probably about six or seven passengers, some, almost, to the other side of the plane," he said.
The flight attendants then asked the federal air marshals on the flight to help with Beach. The unruly passenger was initially calm with the air marshals and escorted her to the bathroom three times.
"After she finished in the bathroom the third time, she jumped on the back of one of the air marshals and placed her hands on his head, neck and jawline," the complaint stated.
A second air marshal pulled Beach off his colleague's back and handcuffed her.
Beach was charged with misdemeanor assault. She was arraigned on Friday and ordered to undergo a mental health evaluation.