Delta passenger claims intoxicated woman groped him before flight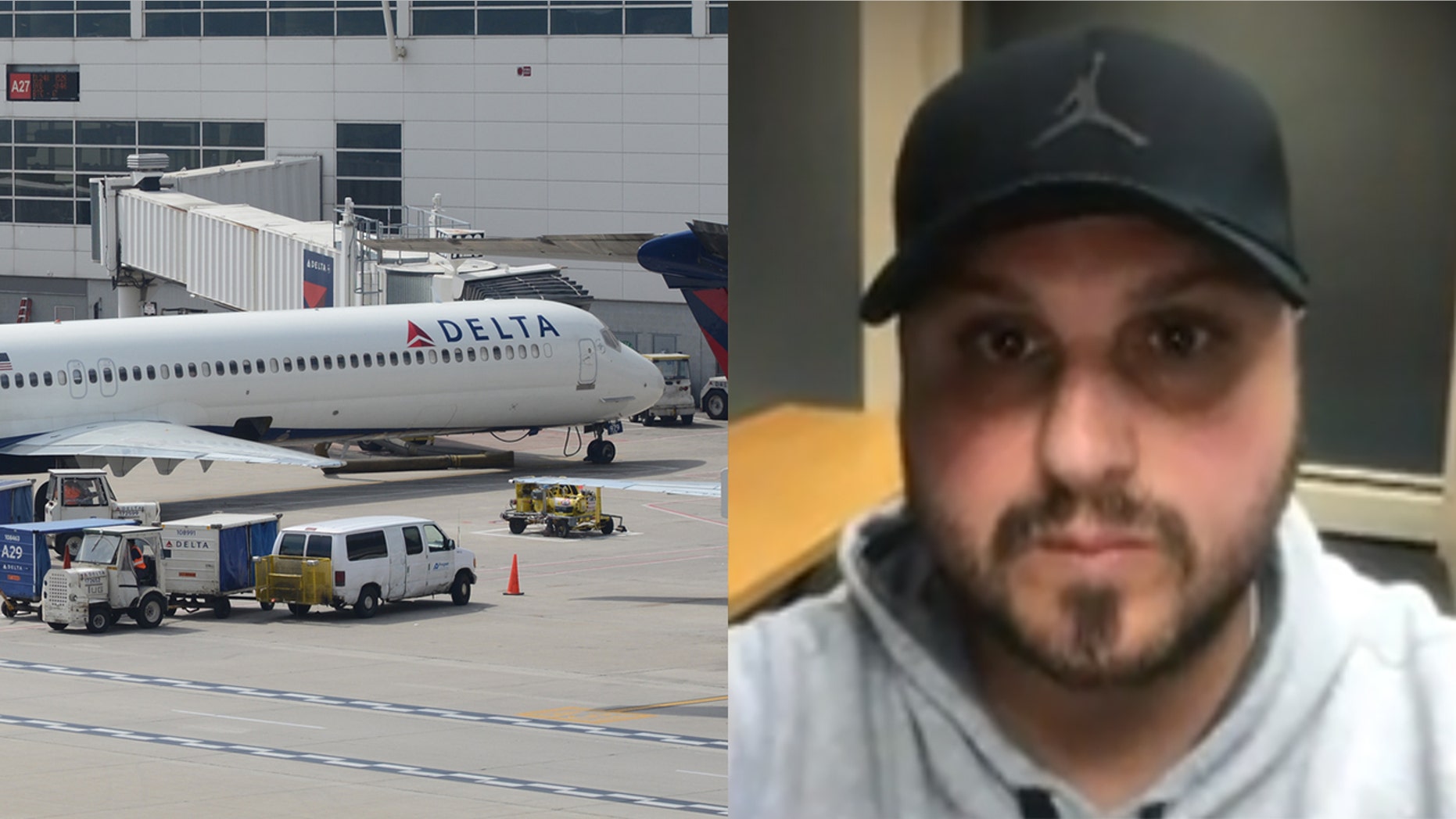 Delta passenger Donald Deschamps says he's planning on filing a report with the airport authority police after he was allegedly groped by an intoxicated woman during a Sunday night flight.
Deschamps was flying with Delta Air Lines from Detroit to Denver, and had just taken his seat aboard the aircraft, Fox 2 Detroit reports. Then, moments before takeoff, he claims he felt a hand reach up from the seats behind him and grab him.
DELTA SUED BY PASSENGER OVER SEXUAL ASSAULT INCIDENT
"The first time I thought it was maybe just a child, and it was just somebody grabbing me," said Deschamps, telling Fox 2 Detroit that he eventually discovered the culprit to be an intoxicated woman sitting behind him. He did not specify to the station where he was groped.
"The second time it happened, which was about a minute later, I jumped up," he added.
Deschamps says he then notified a flight attendant of the woman's behavior, but the flight attendant was initially suspicious of his claims.
"The flight attendant said, 'Is this a joke, are you two joking?' I said, 'No this is not a joke,'" according to Deschamps.
62-YEAR-OLD MAN ACCUSED OF MOLESTING FLIGHT ATTENDANT
Deschamps said the woman was ultimately escorted off the plane by flight attendants who literally had to help her down the aisle "because she was so intoxicated."
The incident was not reported to authorities at the airport, Fox 2 Detroit reports, but a representative for Delta Air Lines tells Fox News that in cases where the crew does not witness the harassment, passengers are responsible for pressing charges at the first available opportunity, or when following-up at a later time.
FOLLOW US ON FACEBOOK FOR MORE FOX LIFESTYLE NEWS
"Shoe on the other foot or not, man or woman, no one should be assaulted," Deschamps said of the incident. "But you don't hear it often from a man saying he was assaulted by a woman."