Delta passenger bitten by emotional support dog at Atlanta airport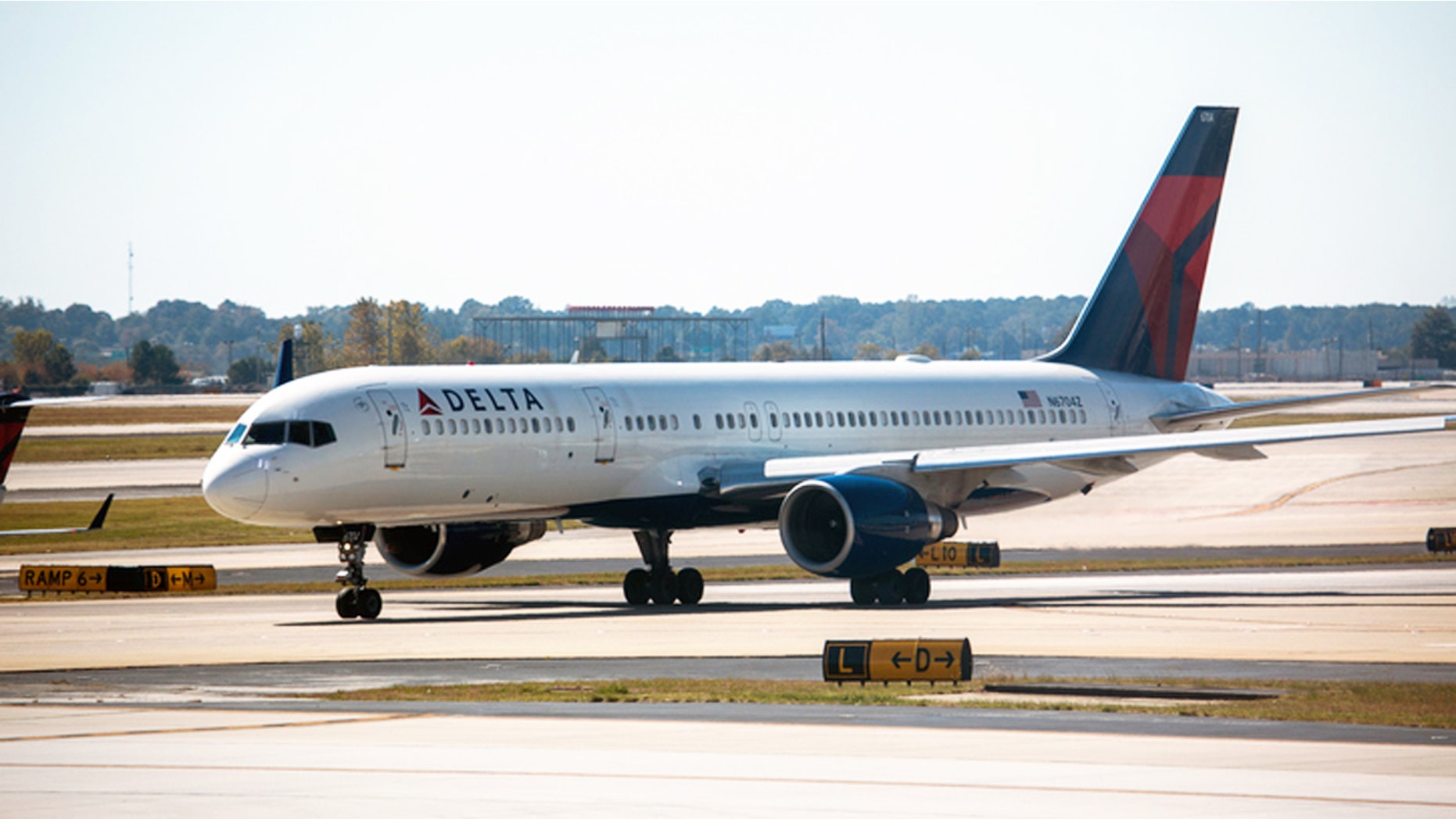 Delta Air Lines has confirmed that a passenger flying out of Hartsfield-Jackson Atlanta International Airport was bitten by an emotional support dog just before his flight to San Diego was scheduled to depart Saturday.
According to Fox 5, the passenger's injuries were so severe that he was taken off the plane to receive immediate medical attention.
WHEN PIGS FLY: WILL AIRLINES EVER CRACK DOWN ON EMOTIONAL SUPPORT PETS?
"The gentleman's face was completely bloody, blood in his eyes, cheeks, nose, his mouth, his shirt was covered in blood," witness and fellow passenger Bridget Maddox-Peoples told Fox 5, adding that the man appeared "noticeably shaken up."
The victim, who has not been named, was reportedly seated by the window while the dog's owner was sitting in the middle seat with the emotional support animal, which according to Maddox-Peoples appeared to be a lab mix weighing approximately 50 pounds.
A different passenger told Fox 5 that Delta flight crew were heard saying that the dog's owner was a "combat veteran," and after the biting incident, he was allegedly "cradling the dog in his arms in the gate area" and crying. Cabin crew allegedly said the dog's owner was also heard repeatedly saying, "I know they're going to put him down."
FOLLOW US ON FACEBOOK FOR MORE FOX LIFESTYLE NEWS
Delta issued the following statement to Fox 5:
"Prior to pushback of flight 1430, ATL-SAN,  a passenger sustained a bite from another passenger's emotional support dog. The customer who was bitten was removed from the flight to receive medical attention. Local law enforcement cleared the dog, and the dog and its owner were re-accomodated on a later flight; the dog will fly in a kennel."
A representative for Delta Air Lines was not immediately available for comment.