Delta flight makes emergency landing in Nashville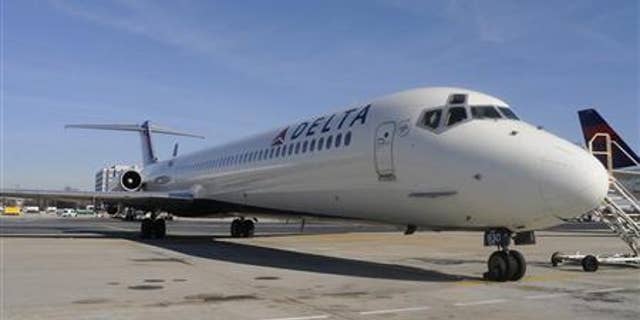 NEWYou can now listen to Fox News articles!
A Delta flight from Atlanta to Chicago had to make an emergency landing in Nashville on Sunday after hitting turbulence that caused an engine covering to come off.
According to The Tennessean, Delta Flight 762 was flying above Cleveland, Tenn., on Sunday afternoon when the plane hit turbulence, causing the Boeing 717's engine lights to turn on, alerting crewmembers.
Delta says in a statement that the outermost covering of the plane's right engine, or cowling, had come off during the mid-flight turbulence.
The plane's crew declared an emergency for priority air traffic control handling to Nashville.
Delta spokesman Morgan Durrant confirmed that the aircraft landed safely and taxied to the gate where customers disembarked the aircraft. Fliers had a quick layover in the terminal before boarding another aircraft to continue their travel to Chicago Midway International Airport on Sunday evening
Delta says it will "fully investigate the incident as the safety and security of the airline's customers and employees is its top priority."
The Associated Press contributed to this report.