Delta Airlines sued for breaking woman's tooth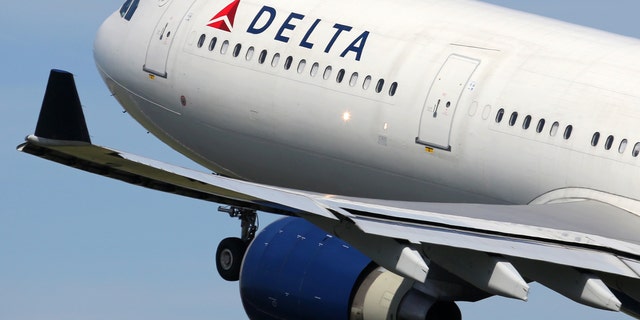 A woman is suing Delta airlines over an incident she says happened to her on a flight from Turkey to Los Angeles in 2015.
The California woman tells TMZ that she had ordered pita bread with eggplant dipping sauce on her flight. The woman alleges that when her meal arrived, she took a bite and encountered a pebble in the sauce. The force from her bite on the hard pebble obliterated her front bottom tooth, TMZ reports.
MAN SAYS MCDONALD'S SERVED RAW BURGER: 'I FELT SICK IMMEDIATELY'
The woman claims that biting the rock left an exposed nerve causing her to scream in pain on her flight. When she screamed, she says, two flight attendants came to aid her, but they only offered her a meagre $80 worth of airline miles as recompense for her broken tooth.
FOLLOW US ON FACEBOOK FOR MORE FOX LIFESTYLE NEWS
According to TMZ, the woman says she underwent two years of "complex dental restoration," following the incident and seeks $9,999.99 from the airline to cover her extensive out-of-pocket dental expenses.