Debris falls from Delta flight experiencing engine issue over Nashville: 'It's very concerning'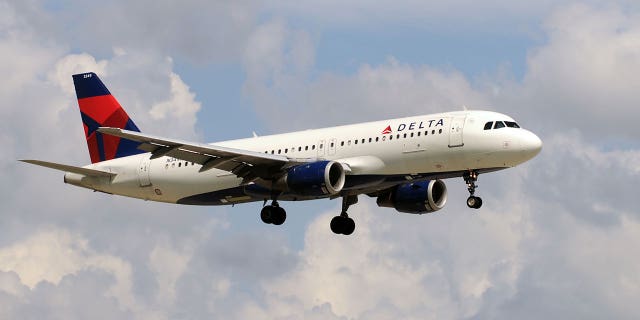 Residents of a Nashville neighborhood are raising concerns after an overhead Delta flight reportedly rained debris down on cars during an emergency landing.
Delta Flight 2599 left from Nashville International Airport (BNA) just before 4 p.m. on Wednesday, but was forced to circle back after experiencing an "engine issue" in midair, Delta confirmed.
FORMER ALASKA AIRLINES PILOT HEADED TO PRISON
The plane — and its 149 passengers — landed safely back at BNA, but not before dumping debris all over the parking lot of a hose-supply business in Donelson, residents say.
"There were businesses up the street that also had shrapnel, had busted windows," Kerry Walters, an employee with Nashville Rubber and Gasket, told WSMV. "It's very concerning that planes are maybe not inspected the way they should be before takeoff."
Walters claims her car, and the cars of a few co-workers, were dinged by the debris, saying it "almost looks like hail damage."
DELTA FLIGHTS CLIP WINGS AT LOGAN AIRPORT
A spokesperson for BNA admitted the debris was a result of the emergency landing, according to WSMV. Both Airport police and Nashville Metro Police helped clear the debris.
Delta is reportedly investigating the incident and a spokesperson for the airline has apologized to passengers.
FOLLOW US ON FACEBOOK FOR MORE FOX LIFESTYLE NEWS
"Safety is always our top priority and we apologize to our customers for the inconvenience," the airline said in a statement to WSMV.
"Delta flight 2599 flying from Nashville to Atlanta returned to Nashville after an engine issue," the airline added in a statement obtained by Fox News. "The flight landed without incident. We aware of the reports of debris and are working with officials in conjunction with those who may have been impacted."