Deadly Mexico tour bus crash sparks concerns over safety of cruise line-sanctioned excursions
Tuesday's fatal bus crash in Mexico, which claimed the lives of 11 cruise ship passengers and a tour guide, is sparking concern for the safety of off-ship excursions.
The bus was reportedly carrying passengers from two Royal Caribbean cruise liners — the Celebrity Equinox and the Serenade of the Seas — when it flipped over on a two-lane highway, landing on its side.
In addition to the 12 fatalities, about 20 other passengers were injured.
The group was heading to Chacchoben, about 110 miles south of Tulum, to see the Mayan ruins as part of an off-ship excursion advertised by the cruise company.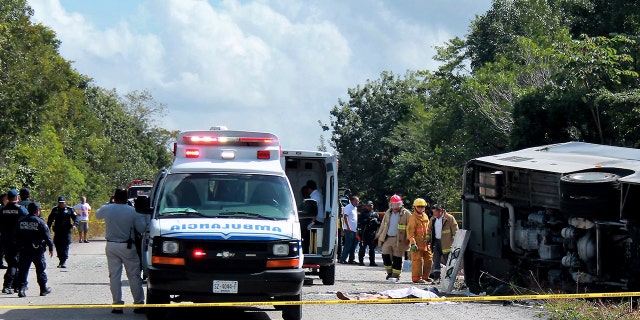 SPIRIT NOT RESPONSIBLE FOR DRUNKEN BRAWL ON FLIGHT, JURY SAYS
According to John H. Hickey, a maritime lawyer who represented cruise lines like Royal Caribbean for 17 years and now represents passengers and crew members against those cruise lines, these excursions are heavily promoted by the cruise companies as safe and reliable tour options.
"Cruise lines will advertise on websites and in literature to passengers to choose our excursion 'partners' because we vet them and they adhere to the highest safety standards in the industry," Hickey told Fox News.
On the Celebrity Cruise website, for example, they market the outings as an exclusive part of their cruise experience. "Ignite your sense of wonder, adventure, and excitement with Uniquely Celebrity Shore Excursions. We've partnered with local experts around the world to deliver intimate experiences that truly embody the spirit of modern luxury … each is meticulously designed and Uniquely Celebrity," the site reads.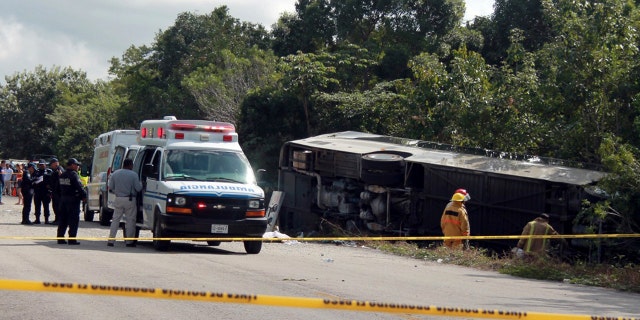 The cruise lines make money off the trips in partnership with the various local tour operators, and passengers pay for these outings directly through the cruise line, either in advance or on board, according to Hickey. The whole process is coordinated by the cruise employees and passengers will often meet at a specific location on board with the local guide before heading out for the tour.
However, when it comes to the actual vetting process, Hickey says the people in charge of selecting the tours don't actually do much to verify that they're safe. "Someone without a safety or transportation background makes the selection and corresponds to set it up. There's no real vetting even though they say that they will."
"If the promise is that they adhere to the highest safety standards, they need to make sure that happens," Hickey said.
When incidents do happen, he said, the cruise lines claim they aren't responsible because the tour operators are independent contractors.
While there are current cases being tried in court to determine if cruise lines are in fact liable for this type of accident, Hickey says it's still up in the air, though he argues there is evidence the tours are agents of the cruise lines. "The cruise line controls much of the activities and has the ability to control what goes on on these excursions," Hickey said.
FOLLOW US ON FACEBOOK FOR MORE FOX LIFESTYLE NEWS
Hickey says that while these cruise line-endorsed excursions can be dangerous and have resulted in other deaths in the past, people are still better off choosing them over another option on their own.
If someone is out exploring independently and something happens, there likely won't be anyone to be held liable, he said. "It's better to choose the ones sanctioned by the cruise line, but cruise lines need to take responsibility when something happens."
A representative for Royal Caribbean did not respond to our request for comment.