Cuba travel 101: What you need to know before going this summer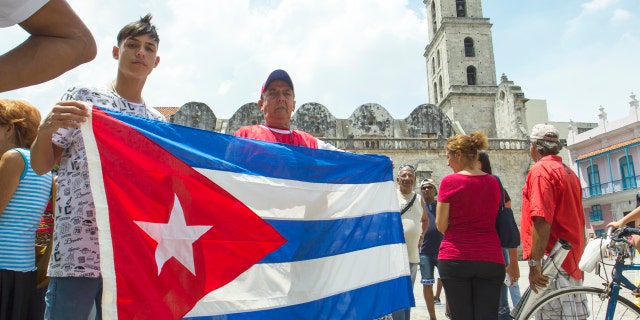 NEWYou can now listen to Fox News articles!
Got cash?
If you're going to Cuba, you'll need it, because your plastic won't work at most places. The island nation has two currencies: Cuban convertibles (called "CUC," pronounced "Cukes") and pesos.
You'll likely get CUC when you exchange dollars, euros or pounds. And here's a tip: If you have euros or Canadian dollars, perhaps left over from another trip, you'll get a better exchange rate than you will with U.S. dollars.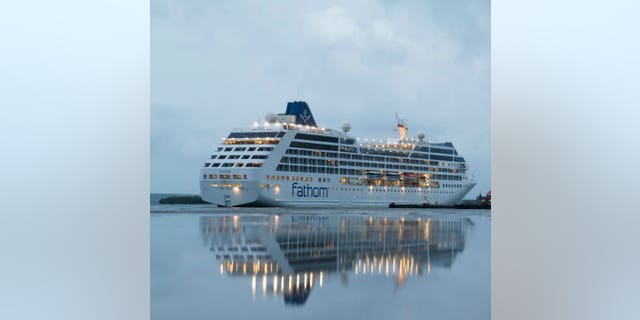 It seems like everyone wants to visit Cuba these days — not just Cuban-Americans whose families fled the island after the revolution more than half a century ago.
According to a recent poll from the travel and hospitality marketing firm MMGY Global, 18 percent of U.S. travelers are likely to consider a vacation in Cuba during the next two years, and nearly a third of those polled said they would be willing to change or cancel their plans to visit another Caribbean destination in the next two years in order to visit Cuba.
But Cuba is not just another tourist-friendly Caribbean island. Hotels are inconsistent, expensive and — because there aren't enough rooms — booked months in advance. That's a reason to book a Casa Particulare — where you stay and eat with a local family for as little as $30 a night — through Airbnb.com or Cubacasas.net. Look for something with air conditioning, and don't expect internet.
Under the U.S. government's recently relaxed regulations, your trip is supposed to be more about interacting with Cubans and less about hitting the beach. You're required to engage in "people-to-people" interactions for eight hours every day, though it's unclear how the government is checking.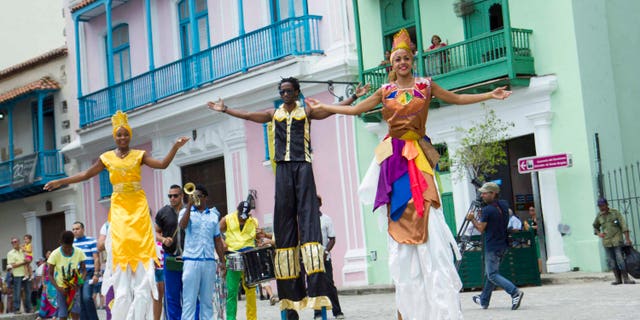 You can plan your own educational experiences, but they're not easy to arrange, especially if you don't speak Spanish. The not-for-profit InsightCuba has organized trips that comply with the regulations, and so have a growing number of tour companies, from the luxury tour operator Abercrombie & Kent to the not-for-profit RoadScholar, designed for older Americans.
The newest option is a cruise ship. So far, only the Fathom Adonia has won approval to sail into Cuba from the U.S. (Read about my experience on the inaugural voyage at TakingtheKids.com.) You can also sail with non-U.S. cruise lines, like Celestyal Cruises, which starts in Montego Bay, Jamaica, and will help facilitate your people-to-people requirements.
On the Adonia's inaugural trip, Carnival Corporation President and CEO Arnold Donald said he expects other cruise lines and other Carnival brands to win approval in the near future. Traveling by ship relieves you of the hassles of booking hotels, getting around on poor roads and the lack of internet, as well as arranging your people-to-people experiences. The downside is that you won't spend as much time in each place as you'd like.
If you are traveling independently, don't drive. There are no lights on the roads, and you're likely to encounter donkey carts, wild pigs and pedestrians in the middle of the road, says Mimi Whitefield, who covers Cuba for the Miami Herald. Besides, it can be cheaper to hire a car — likely a '50s American classic — and a driver than to rent a car for yourself. Just be sure to settle on a price in advance.
You should carry a copy of your travel insurance. And if you're flying into Cuba, make sure your required tourist card is included in the flight package.
Because internet is iffy, download an offline app like Maps.me that works with your smartphone's GPS. Check with your provider before you go, because your phone may not work, either. Lonely Planet's Cuba guide (which I found very useful on my trip) suggests you consider pre-buy services from the state-run phone company, Cubacel.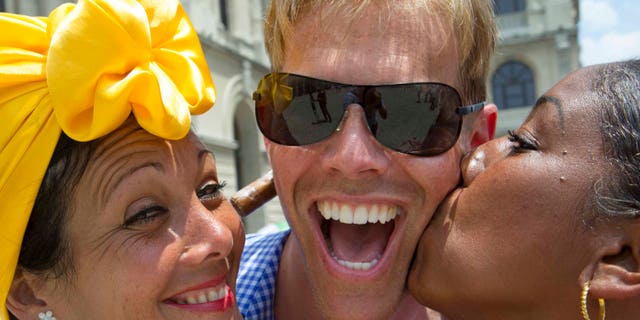 Brush up on your Spanish. Even a few phrases can help you communicate with those outside the tourism industry. Don't count on picking up anything — shampoo, razor, contact lens solution, Band-Aids — that you may have forgotten. In fact, prepare to have locals ask you for staples that are in short supply. (Bring along those tiny hotel shampoo bottles, as well as pens and candy for the kids.) Bring your own snorkel gear if you plan to visit what are said to be the most pristine reefs in the Caribbean. Expect to tip musicians, tour guides and servers in hotels and restaurants. That small amount of extra money is very important to Cubans.
Dress casually, like everyone in Cuba. But be prepared for the heat and humidity. Wear breathable, moisture-wicking clothes, and leave your cotton tees and jeans at home. I lived in a skirt from Exofficio.com, workout tees from REI and a $10 black-brimmed straw hat I bought from a street vendor.
You also don't want to walk around in flip-flops, because the streets are dusty, cobblestoned and uneven. If running shoes aren't your thing, consider a lightweight pair of breathable boat shoes. Don't forget insect repellent and sunscreen. You're unlikely to find them once you're there.
A word about restaurants: They are small and get busy after 8 o'clock, when Cubans dine, so locals advise calling ahead. Some restaurants are government-run, but there's a growing group of private ones where the prices are similar, but the food is more interesting and the service is better.
We feasted on grilled lobster tail for less than $15 at the El Figaro bar and restaurant in Havana, which we're told will be featured soon on the Food Network's Diners, Drive-Ins and Dives. You'll find reviews of El Figaro and other restaurants, as well as suggestions of places where you can enjoy Cuba's legendary music scene, on TripAdvisor and other travel sites.
And a word about going home: If you promised to bring cigars back for your friends, you'll find Cohibas and others are sold widely. Just remember that you can legally bring back only $100 worth. Keep your receipts to show the customs officials.
Now, sit back with a mojito and enjoy the music.