Cruise lines hit bumpy waters with Cuban cruise approvals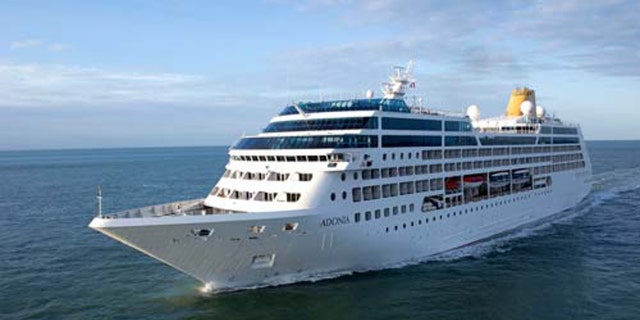 Cuban cruises are all the rage in the news as Carnival Corporation's new Fathom line has been approved to bring U.S. citizens to the Caribbean island nation and Ponant announces that it too will take Americans to Cuba.
However, permission has not been granted to all cruise lines, and one peculiar restriction applies to Fathom as well.
Cubans are not allowed to return to the country of their birthplace if they are now U.S. citizens, thus excluding Cuban-Americans from sailing aboard Fathom on its itineraries-- except trips to the Dominican Republic.
USA Today is reporting that Pearl Seas Cruises has had to cancel several planned voyages to Cuba because it still has not received final approval from the government there. Pearl Seas, like Fathom, had begun taking advance bookings before receiving final permission in hopes that it would be received, but its approval has not materialized. So far at least three such cruises have been canceled.
According to Pearl Seas' website, the company remains optimistic as its schedule for Cuban sailings extends from April 25, 2016 through at least the end of 2017. Booked guests may be upset over cancellations, but the itinerary page has said, "these cultural voyages are subject to final government approvals" for some time now. Whether or not that approval will be extended in the near future is still to be seen.
Meanwhile, Fathom, who has received Cuban approval has come across its own stumbling block. Seatrade Cruise News reports that the cruise line can take Americans to the foreign country but that it may not transport Cuban-born guests to the island.
This odd stipulation has apparently long been in place by the Cuban government saying that Cubans are not allowed to return even if they are now U.S. citizens, thus excluding Cuban Americans from sailing aboard Fathom on its itineraries, save for those to the Dominican Republic.
In response, Carnival Corp. stated to Seatrade, "it is our policy to obey the regulations and laws of the countries we sail to around the world. However, we have requested a reconsideration of this particular regulation. We understand and empathize with the concerns being voiced and will continue to work the issue with Cuban officials. It is our hope and intention that we will be able to travel with everyone."
The understanding is that this Cuban regulation will apply not just to Fathom but to any cruise lines that otherwise receive approval to sail there including those that already do.
Besides the aforementioned lines, Celestyal Cruises, International Expeditions and Group IST already sail to Cuba under cultural exchange permissions, and only sailings aboard Pearl Seas Cruises and bankrupt Haimark Line remain uncertain.
Fathom will begin sailing to Cuba on May 1, 2016, and Ponant will start in 2017.
More from TravelPulse
Travel Agents Reveal the Hottest Emerging Destinations
Note Shared on Reddit Claims Sheets at Hotel Weren't Changed
St. Regis Abu Dhabi to Unveil World's Highest Suspended Suite
London's U.S. Embassy to Be Transformed into Luxury Hotel
Fathom Earns Kudos For Customer Service After First Cruise Canceled