Couple caught having sex on transatlantic flight, woman banned from airline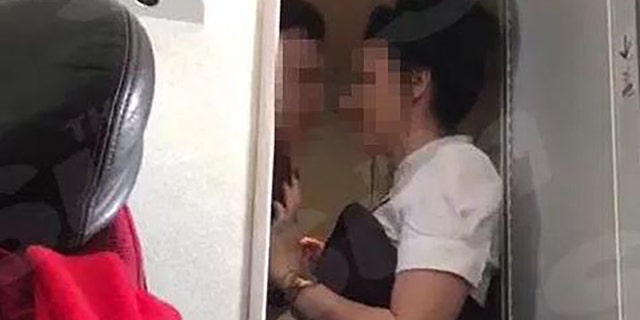 A transatlantic restroom dalliance aboard a Virgin Atlantic flight ended with the woman involved banned from ever again flying on the airline.
According to reports, the cabin crew aboard a March 13 flight that departed from Gatwick Airport in London en route to Cancún, Mexico were furious to find a man and woman - both in their late twenties – having sex in the economy cabin bathroom.
A flight attendant chastised the pair"Would you jeopardize your holiday for" oral sex? she asked during the jam-packed 11-hour flight after finding the man with his pants down and the woman on the toilet, The Sun reported.
According to the outlet, passengers said the "very friendly" woman was "totally sloshed" before boarding.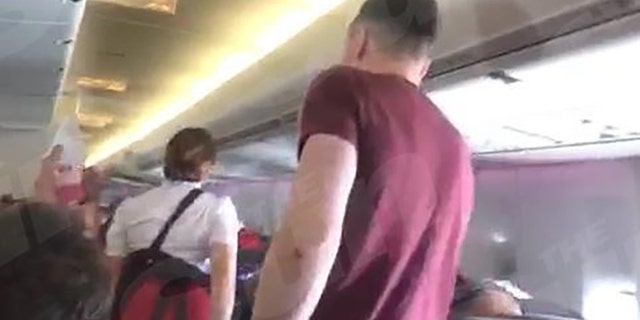 FISTFIGHTS, NUDE MASTURBATION AND DEAD PETS: WHAT'S GOING ON WITH AIRLINE TRAVEL?
"She turned up on the plane totally sloshed at 12:30 p.m. She was very friendly and approached me and my pal for a chat," a male passenger told the British tabloid. "The woman then struck up a bond with a guy who was traveling on his own and sat across the aisle from her," before they began kissing.
"Minutes later she disappeared into the toilet, and he followed her in. It was so obvious. Everyone knew what was happening because she had been so loud and rowdy," he added.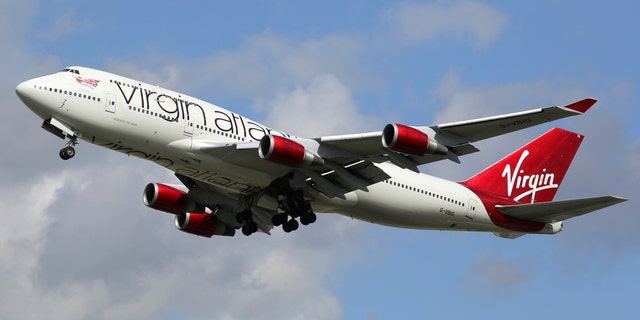 UNITED AIRLINES DISASTER -- WHY DIDN'T ANYONE STAND UP FOR THAT POOR DOG?
After cabin crew caught the pair in the act, the man tried to claim that the woman was sick to justify his presence in the bathroom, which the stewardesses were not having.
"You're not even traveling together. Why were you in there?" a flight attendant fumed, with passengers clapping and jeering as the pair were escorted back their separate seats. Minutes later, the rowdy woman got into a spat with her female traveling companion and reportedly threw drinks around the cabin.
Before touching down in Mexico, the Virgin Atlantic pilot radioed law enforcement, and police officers met the woman upon deplaning in Cancún.
A Virgin Atlantic spokesman confirmed to Fox News that the woman was not banned "as a result of one incident," but for "repeatedly refusing to comply with crew requests, and for disruptive behavior throughout the flight."
"Banning a customer from travelling is not a decision we take lightly, and in this instance the individual repeatedly refused to comply with safety and security requests from our crew members, acted in an abusive and threatening manner which severely disrupted the flight and resulted in police assistance," he said. "The safety and security of our customers and crew is always our priority, and for these reasons we cannot permit the individual to travel with us in future."