Country music singer RaeLynn claims American Airlines flight attendant harassed her over diabetes service dog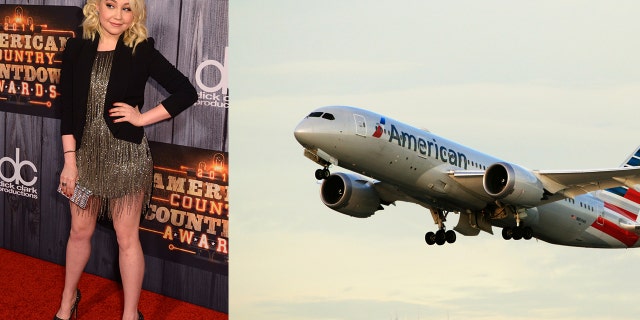 NEWYou can now listen to Fox News articles!
Country music singer RaeLynn is claiming an American Airlines flight attendant harassed her and her service dog aboard a Sunday flight from North Carolina to Maryland.
The "Queens Don't" singer, who has Type 1 Diabetes, was traveling to a conference to speak about the disease, when she said she was repeatedly harassed on board about her 85-pound German Shepherd service dog, Jazz.
EMOTIONAL SUPPORT DOG ON SOUTHWEST FLIGHT INJURES CHILD, FURTHER FUELING DEBATE OVER AIRLINE RULES
"Worst experience with my service dog for my Type 1 Diabetes today on @americanair flight #4831. Harassed by the flight Attendant for the entire flight," RaeLynn wrote on Twitter.
The 23-year-old told Taste of Country that she travels everywhere with Jazz, who "is there to detect when [her] sugar levels aren't right," and has never experienced any problems with flight crew.
"I've never had a minute of trouble. Jazz is trained to know how to lay under the seat of an airplane," she explains to the publication, "But this airplane was a small regional plane, and before we even took off, the attendant came up to me and told me that I needed to get the dog completely under the seat for take off. Jazz immediately started crying as I tried to fit him completely under the seat. I mean, if there had been turbulence, he would have been hurt."
RaeLynn said the flight attendant continued to come up to her about her dog throughout the flight.
"I did my best to keep (Jazz) there but the flight attendant continued to come to me telling me that I wasn't being compliant," she said to Taste of Home. "I probably heard that word five-thousand times. She then accused Jazz of not being trained and not being a service dog, which obviously is not true. The flight attendant was being extremely disrespectful. She talked extremely loud and it was such a small plane."
While RaeLynn said she understands there are "certain regulations when it comes to service dogs and each airline handles it differently," she felt "this flight attendant was extremely mean and completely disrespectful."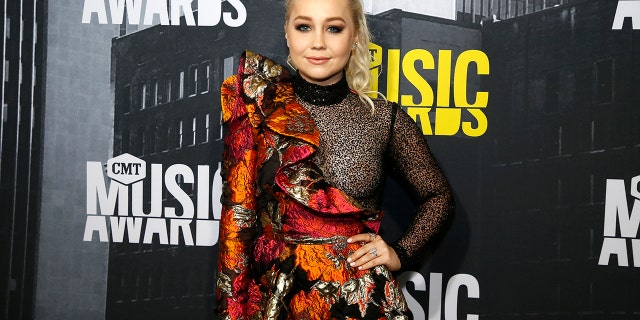 The singer, who said she never complains, felt the need to speak out about the treatment she received.
"This sort of stuff bothers me so much," she adds, speaking quietly. "If I was a flight attendant, I certainly would not have made as big of a scene as she did. It could have been something that was discussed once we landed. It was no way to treat a dog, much less a service dog, and it certainly wasn't right to treat a passenger like that either."
FOLLOW US ON FACEBOOK FOR MORE FOX LIFESTYLE NEWS
American Airlines said in a statement to Fox News that they contacted RaeLynn as soon as they were made aware of the incident.
"We're sorry that RaeLynn had a bad travel experience with us. Our team is working to gather more information and facts, and our customer relations team has reached out to her directly. Piedmont Airlines, which operated flight 4831 from Charlotte, N.C. to Salisbury-Ocean City, Md., on April 9, is also reviewing these allegations," the airliner said.