Company proposes 650-foot-tall roller coaster on Las Vegas Strip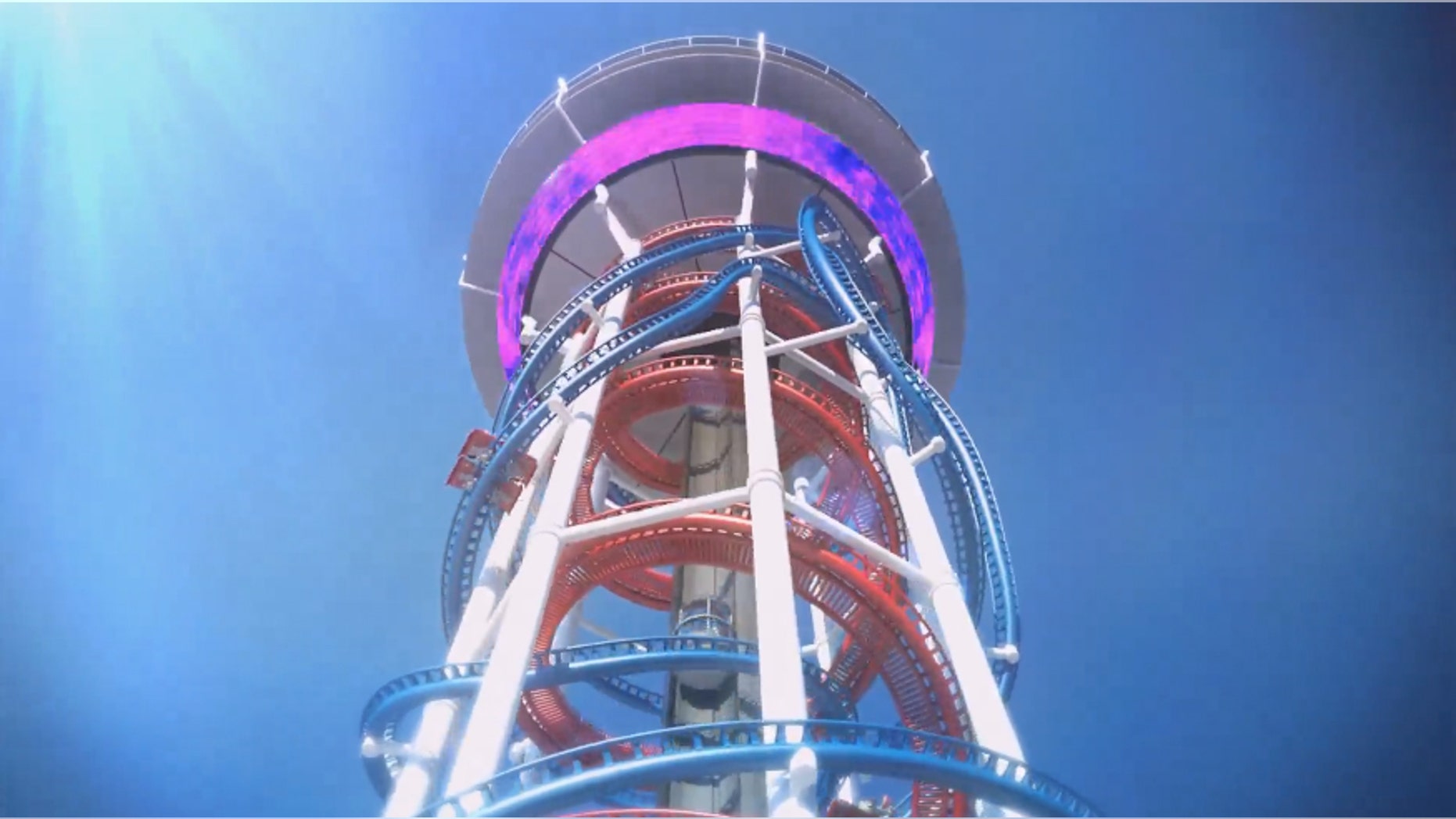 Hold on to your hats. The Las Vegas Strip may be getting another attraction for risk-loving thrill seekers.
Amusement ride company, U.S. Thrill Rides, plans to spend $100 million on building what they call a "Polercoaster" near the Tropicana Hotel on the Strip. The 650-foot tall coaster would be the tallest in the world and would be a combination of a ride and an observation tower with stunning views of Las Vegas.

In April, U.S. Thrill Rides submitted plans to the Federal Aviation Administration to build the tower-like coaster.  The FAA is still determining whether the planned structure will be a hazard to flights coming in and out of nearby McCarran International Airport.
U.S. Thrill Rides President Michael Kitchen is optimistic about his plans for the addition to the Las Vegas skyline.
"Since Las Vegas is one of the top tourist destinations in the world," he told the Las Vegas Review Journal. "We think it will get higher visibility and foot traffic than other places."

The ride will certainly get some screams as well. A description of the ride, posted on the company's website, describes in detail the harrowing, fun-filled experience of riders.

"Trains are boarded by guests," reads the description. "They are then driven to the top loading them with enormous potential energy. Gravity then takes over…aided by designers skilled in wringing every ounce of adrenaline out of that stored energy."
If putting a couple grand on "black" isn't enough to get your blood pumping, barreling down 650 feet at the pace of gravity should definitely do the trick.