Coast Guard searches for passenger who apparently jumped off cruise ship near Cuba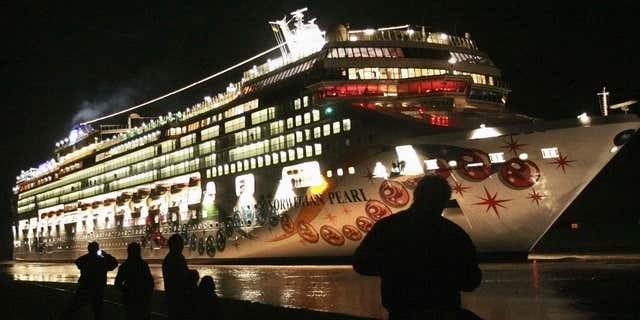 The Coast Guard is searching for a woman who officials say apparently jumped from a cruise ship on Thursday more than 20 miles off the coast of Cuba.
Coast Guard officials said in a news release the unidentified passenger plunged from the deck of the Norwegian Pearl at around 7 p.m. EST. The ship was hosting an electronic dance music event.
WSVN reports the cruise ship left the Port of Miami on Thursday bound for Cozumel, Mexico, and was scheduled to return to Miami on Sunday.
A Coast Guard cutter and a C-130 plane were assisting in the search, officials said.
Norwegian Cruise Line said in a statement emailed to the Associated Press that a female passenger was seen intentionally going overboard during a chartered cruise on the Pearl.
Hundreds of electronic music fans had packed the ship for the "Mad Decent Boat Party," which is hosted on the cruise line. The cruise line said crew members immediately initiated rescue measures, including deploying three rescue boats and notifying authorities.
The statement said the ship and charter company teams are providing support to the family and impacted guests.
The woman was the second passenger to fall from a cruise ship in the last week. The Coast Guard suspended its search on Saturday for a man who fell from the Royal Caribbean Oasis of the Seas Friday.
The Associated Press contributed to this report.