Cities with most four and five star hotels under $100
We're are always looking for the best travel deals—specifically, destinations that stretch the most out of your travel budget. I've talked about deal destinations for fall and last-minute affordable destinations in past posts, but this week, I'd like to share with you some interesting results from our first Hot Spots report.
For this report, we combed through our data to come up with a ranking of U.S. cities where travelers can find the most four-plus star hotel rooms for under $100 a night. In short, these destinations truly offer four or five-star experiences at two-star prices. Since the majority of these cities show the highest number of affordable four+ star rooms during the fall, there's no time like the present to book a lux-for-less getaway.
Here are the top 10 U.S. cities that offer the most four plus star hotels for under $100:
1. Las Vegas, Nevada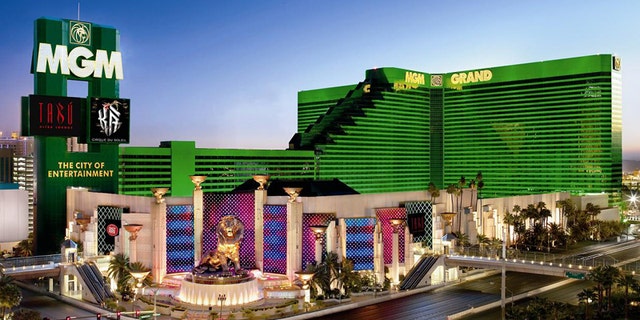 With so many four and five-star hotel properties across the city, it isn't surprising to see Las Vegas top the Hot Spots list. Although high-end rooms under $100 are available year-round, those looking for cooler weather, fewer crowds and the most options should look for an October/November getaway. While in Vegas, visitors can check out one of the city's famous shows from Cirque du Soleil or the Blue Man Group, take a walk down Freemont Street or get an up-close look at some of the historic signs that once illuminated The Strip at the Neon Museum.
Sample Deal: $93 per night for a four-star hotel in The Strip – South area for stays 11/7 – 11/9/13.
2. Atlanta, Georgia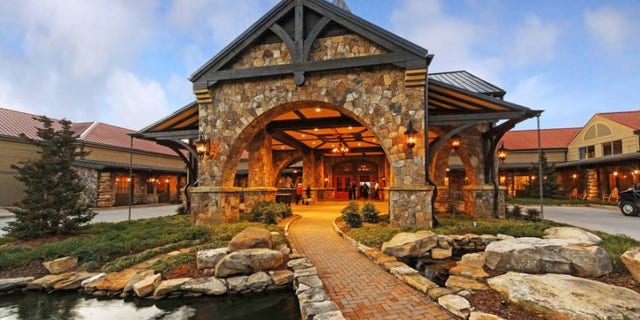 The City in the Woods comes in second on this list, which is primarily due to the fact that Atlanta has increased the number of hotels in the city over the past few years. As a result, prices have remained low, even for its higher-star rooms as hotels compete with each other to keep occupancy high. As we're heading into off-season, travelers are sure to find fantastic deals. Those looking for a little music and a taste of Atlanta can head to the BBQ, Boots, and Blues Festival at Lake Lanier Islands Resort or the 2013 Gateway International Food and Music Festival at Lillian Webb Park.
Sample Deal: $56 per night for a four-star hotel in the Perimeter area for stays 11/8 – 11/10/13.
3. Dallas, Texas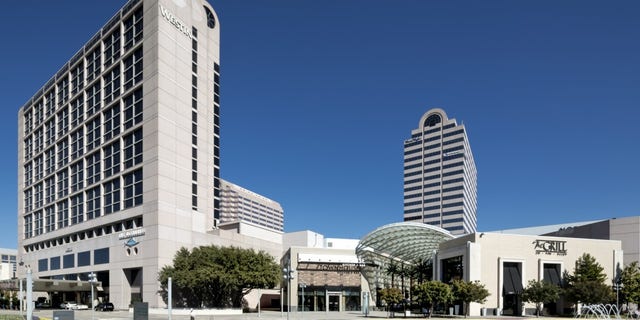 Though many visitors think of heading to Austin when planning travel to Texas, the city of Dallas has a lot to offer, including low prices that are sure to attract all types of visitors. Travelers can find great deals year-round in this city, but since November marks the start of shoulder season, there are even sweeter deals to be had. In addition to checking out a Dallas Cowboys game at AT&T Stadium, visitors can head to the Dallas World Aquarium or the Zero Gravity Thrill Amusement Park – two great activities to enjoy in the fall.
Sample Deal: $59 per night for a four-star hotel in the Galleria – Park Central area for stays 11/8 – 11/10/13.
4. Orlando, Florida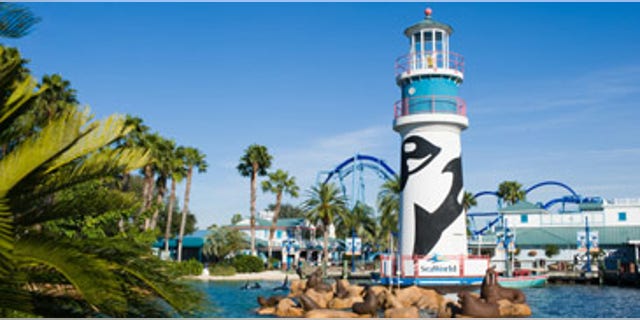 Orlando is a seasoned vet for year-round deals, but it also comes in the top five for this list of destinations where travelers can find higher-star hotels for less. With kids in school and fewer families traveling, visitors actually find the most four-plus star hotels under $100 during the fall. Orlando has plenty of adventures in store for all types of travelers, including the Epcot International Food & Wine Festival, Popcorn Flicks in the Park, the Orlando Greek Festival and the Festival of Trees.
Sample Deal: $49 per night for a four-star hotel in the SeaWorld – International Drive South area for stays 11/8 – 11/10/13.
5. Minneapolis, Minnesota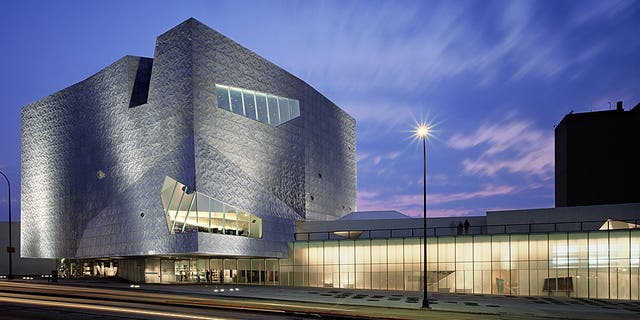 Minneapolis continues to be a deal market coming out of the summer season. With the shoulder season in full swing and favorable fall weather, now is the ideal time to head to the City of Lakes. Visitors to Minneapolis should take a stroll through the Sculpture Garden at the Walker Art Center or head to the Northeast part of the city for boutique shopping.
Sample Deal: $59 per night for a four-star hotel in the Downtown Minneapolis area for stays 11/8 – 11/10/13.
6. St. Louis, Missouri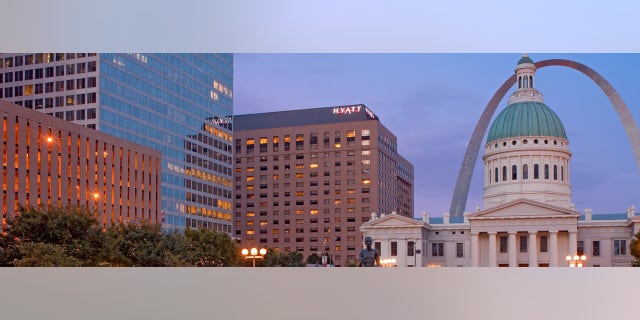 Another shoulder season, "sleeper city" destination is St. Louis. Like Atlanta, this city has experienced a lot of hotel growth over the past few years, making it an ideal low-cost destination. I love cycling and during the fall months, cyclers can join "Cranksgiving" where cyclists can go on five, 10 and 25 mile routes to collect food for Food Outreach. In November, visitors can also check out the St. Louis International Film Festival or the Owl Prowl at The World Bird Sanctuary in Valley Park.
Sample Deal: $89 per night for a four-star hotel in the Downtown St. Louis area for stays 11/6-11/8/13.
7. Chicago, Illinois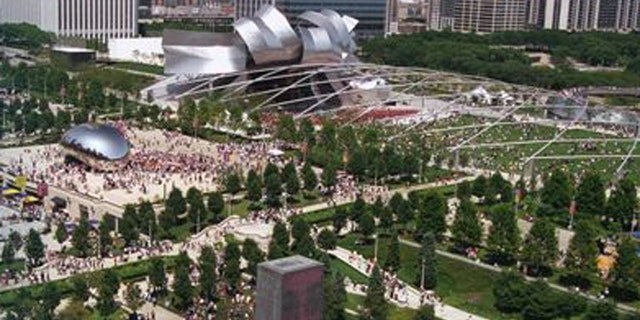 I mentioned Chicago in my Fall Deal Destinations piece, but it's also a great city to find a combination of four-plus star hotels for less than $100 and plenty of activities for the whole family. Those looking to get one more "scare" in before the end of the year can head to the Statesville Haunted Prison & City of the Dead, just 40 minutes away from the city, while wine and beer lovers can visit a variety of tastings held throughout November. Of course, those looking for some outdoor activities can take a stroll down the Magnificent Mile, go ice skating in Millennium Park or check out the Judy Istock Butterfly Haven outside of the Peggy Notebaert Nature Museum.
Sample Deal: $95 per night for a four-star hotel in the Magnificent Mile North – Water Tower area for stays 11/6-11/8/13.
8. Detroit, Michigan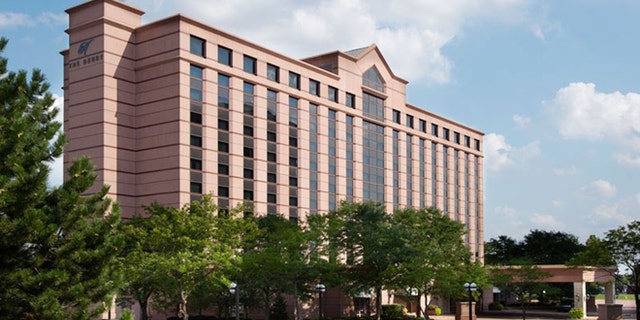 We don't often talk about Detroit, but this city has undergone a lot of change, giving way to fantastic hotel deals that travelers should consider for an affordable fall getaway. Weather during October and November can range between 50 and 60 degrees, so travelers will want to pack warmer clothes, but that doesn't mean they'll have a hard time finding things to do. Visitors can choose from a variety of museums – like the Detroit Institute of Arts, Charles H. Wright Museum of African American History and the Dossin Great Lakes Museum – or watch a hockey game at the famous Joe Louis Arena.
Sample Deal: $56 per night for a four-star hotel in the Dearborn – Allen Park - Melvindale area for stays 11/8-11/10/13.
9. Salt Lake City, Utah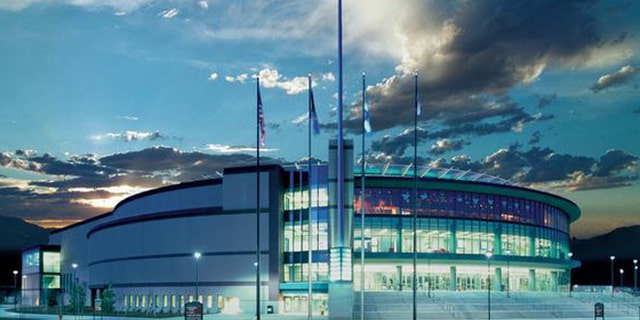 Given its proximity to pristine, snowy mountains in the winter, Salt Lake City is a well-known ski destination, but during the rest of the year there are plenty of affordable rooms to bring this city into number nine on the Hot Spots list. Sports fans traveling to the city should be sure to check out a Utah Jazz game, since the team has a jam-packed schedule in November, or a Grizzlies Hockey game at the Maverik Center. Meanwhile, families can head to the EvergySolutions Arena for Disney On Ice presents Passport to Adventure.
Sample Deal: $71 per night for a four-star hotel in the Salt Lake City – Downtown area for stays 11/8-11/10/13.
10. Reno, Nevada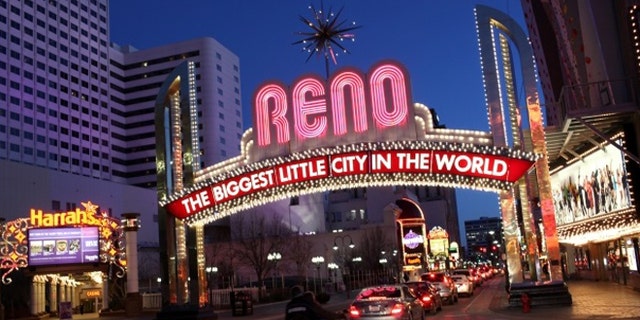 Wrapping up the list is the city of Reno. Though it might not be as "over the top" as Las Vegas, Reno is also a great destination to find higher-star hotels at affordable prices. Plus, the city comes with an added bonus of being a short distance from beautiful Lake Tahoe. Aside from gambling, visitors can enjoy the mild fall weather and head to the Truckee River Walk, the Fleischmann Planetarium and Science Center or the Sierra Safari Zoo.
Sample Deal: $48 per night for a four-star hotel in the Downtown Reno area for stays 11/8-11/10/13.
Hotel sample rates are based on searches made on Hotwire.com on 10/23/13 for stays in November.