Cities with best 5 star hotels under $200
It's not surprising to hear that global prices for hotels have risen 5 percent in 2012, from the year before. But there are cities where average prices actually went down. Now when you visit a world-class city, you can stay in a 5 star hotel for less then $200-sometimes considerably less. We teamed up with Hotels.com, which just put out its Hotels.com Hotel Price Index, to find the most luxurious properties without breaking the bank.
See more from Hotels.com's Victor Owens.
1. Marrakech, Morocco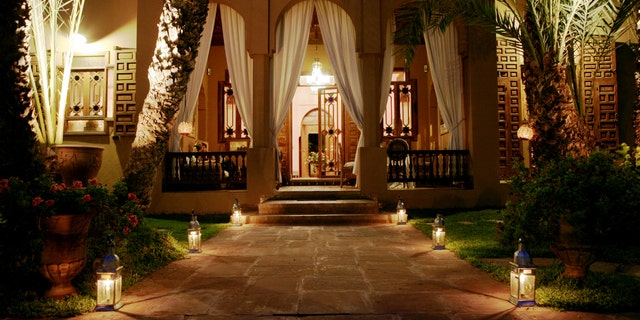 There's no better way to explore the city's labyrinth-like bazaars or historic sites than from a base at the exotic Dar Ayniwen. With rates starting at $152 a night, it's close to many major sites, such as the Marrakesh Museum and Ben Youssef Mosque. But you may have problems just leaving the property's luxurious surroundings, which include a full-service spa, an outdoor pool, steam room and restaurant, which dishes up complimentary breakfast each morning to guests.
2. Lisbon, Portugal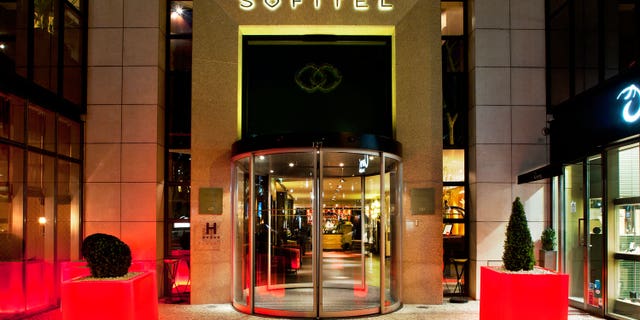 With rates at the Sofitel Lisbon Liberdade as low as $157, you can spend your money on the Lisbon's world-class restaurants, art and culture. The hotel is located less than half a mile from the city's major attractions, such as the historic Restauradores Square, the Botanical Garden, and the Church of Sao Roque.
3. Budapest, Hungary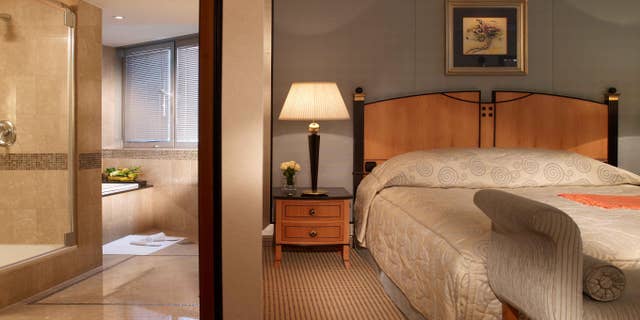 Located in the heart of Budapest, the Kempinski Hotel Corvinus Budapest has rates as low as $135 a night. Stroll the tree-lined boulevards, or along the nearby Danube river, or sit and relax in the hotel's stylish marble lobby, while listening to live music in the evenings.
4. Pisa, Italy
There's so much more to discover in Pisa than its famous leaning tower. Live like a king at the Hotel Noblesse, where rooms are as low as $157 a night, and see the city's famous St Martin's Cathedral, and Piazza Anfiteatro and Church of San Michele in Foro.
5. Warsaw, Poland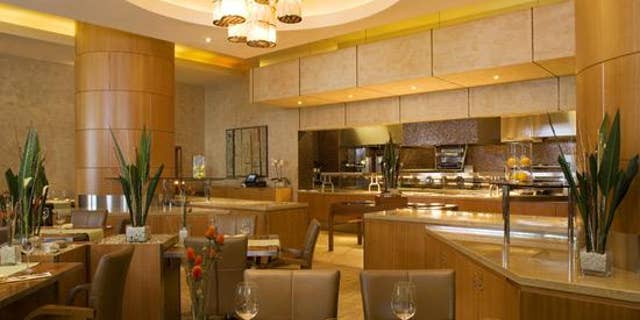 Warsaw is famous for its history and culture. When you're there you can stay at the Westin Warsaw for as little as $60 a night. It's located near many of the city's major landmarks, including the Palace of Culture and Science, the Zacheta Contemporary Art Museum Chopin Museum, the Royal Castle, Warsaw Historical Museum and the Marie Curie Museum.
6. Brussels, Belgium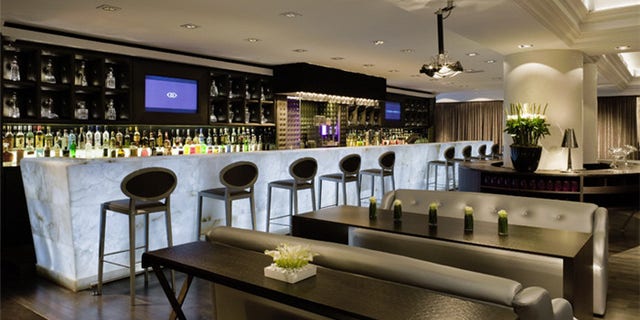 You can shop to your heart content in Brussels' luxury Avenue Louise shopping district Hotel, because the Sofitel Brussels Le Louise --and it's fluffy beds --are just steps away. And at rates starting at $156 a night, you can buy that second Louis Vuitton handbag you had your eye on. Afterward, stop by the hotel's hip Crystal Lounge for a cocktail, and at night nibble on Belgian chocolates you get as part of its turndown service.
7. Cairo, Eqypt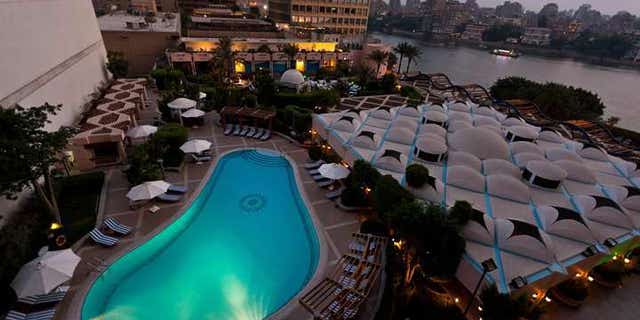 The country's political instabilities have frightened off many tourists, creating some amazing deals. The Conrad Cairo has rooms as low as $93. This 5-star property includes a casino, a children's pool, and a fitness facility. And sight-seeing is a snap with the nearby Coptic Museum, Aquarium Grotto Garden and the Egyptian Museum.
8. Bangkok, Thailand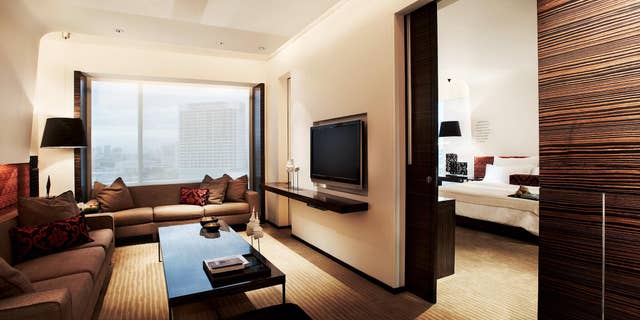 The modern-looking Le Meridien Bangkok is the heart of Bangkok's action. Located in the Silom business district, it is near Patpong Night Market and the entertainment zone. And with rates for rooms starting at $177, you can take in all the city has to offer. After a day of seeing the city's famous temples or riding on a crowded water taxi, lounge in the hotel's outdoor pool or catch some rays on the deck.
9. Tallinn, Estonia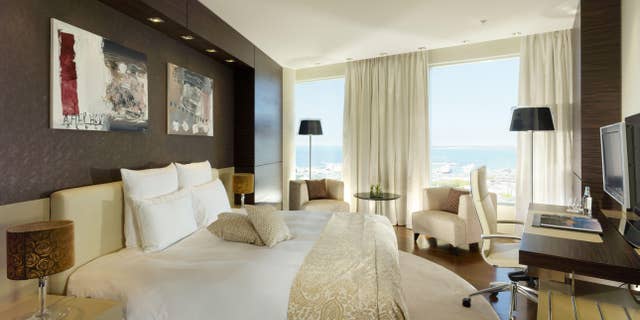 Situated in the heart of Estonia's capital and in one Europe's hottest cities the Swissotel Tallinn is the definition of modern-day luxury. With stylish rooms, a technology helpdesk and conference center, and an indoor pool, busy guests can feel right at home. The rooms have spectacular views of the city below and Baltic Sea beyond. Or take a 10-minute walk to Estonia Theatre to catch a show. All of this is at a rate that starts at $135.
10. Berlin, Germay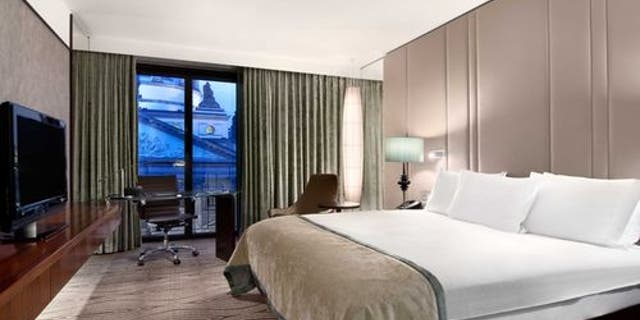 After a day of checking out Berlin's world-class art or a night of eating in one of the city's 13 Michelin-rated restaurants, you can relax at the Hilton Hotel Berlin. With rates starting at $182 a night, get a Hawaiian Lomi massage or undergo thalassotherapy (using sea products to restore the body) in the hotel's spa. If you want to indulge in a bit of Cold War history, the Hilton is also within walking distance from the Checkpoint Charlie Museum, Museum Island, and the Brandenburg Gate.