Christmas New Orleans style
Everyone knows about New Orleans for Mardi Gras and the New Orleans Jazz & Heritage Festival. NOLA, always known for its phenomenal food, also has several food events, like Tales of the Cocktail, the nation's premiere cocktail event, and the Oak Street Po'Boy Festival – just to name a few.
But one thing you might not know about New Orleans is that if there's something to celebrate, then, by God, celebrate they shall, and Christmastime in New Orleans is no exception.
It's a spectacular time to visit, and not just because temperatures are still in the 60s and 70s, though that doesn't hurt. Here are five reasons to head down to the Bayou right now and have yourself a merry little Mardimas. You might even stay for New Year's Eve.
1. It's cheap.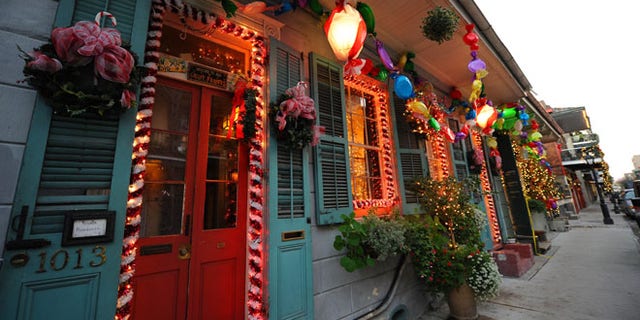 The holidays are a slow time for tourism in New Orleans, and Christmas New Orleans Style was developed by the city's Convention and Visitors Bureau specifically to help drive tourism during the off-season. Visitors can take advantage of the Papa Noel Hotel Deals, when 53 participating hotels throughout the French Quarter, the Garden District, the Central Business District and other neighborhoods offer discounts of up to 30 percent off their usual rates. Plus, flights are cheap.
A sample itinerary through Expedia flying out of New York on Dec. 19 and staying through Dec. 23 cost as low as $575 per person (based on double occupancy). Couples can even stay at the luxurious W New Orleans in the French Quarter for only $807 per person. Considering most of the hotels in the city start at a downright criminal $300 per night during peak season, rates like these are a feel-good steal.
2. The food. Obviously.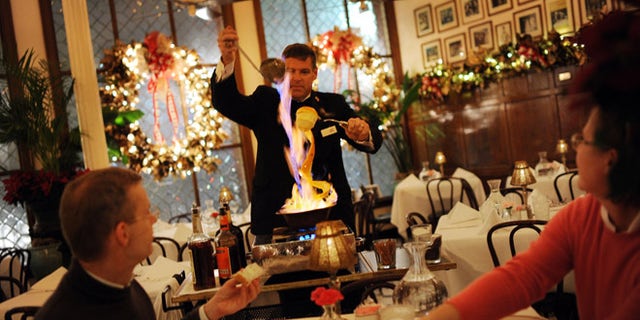 This is New Orleans. The East and West coasts might beg to differ, but this is the foodiest of foodie cities in the country. On a normal trip you would be stuffing yourself full of foie gras, boudin, fresh Gulf oysters and a veritable gastronomic menagerie of game meat including turtle, alligator and rabbit. Oh, sure, they have things like BEEF, but why would you even? So take a normal meal in New Orleans and then amplify that tenfold, while also knocking a few bucks off the price – that's Réveillon.
Réveillon is a holiday dinner party tradition with French roots that is still celebrated in New Orleans, because of the city's French heritage. In other words, it's a Creole thing, and a uniquely New Orleans thing; you won't see Réveillon dinners anywhere else in the country.
In a city that hangs its hat on being decadent on a daily basis, because it can, the food at Réveillon is meant to be exceptionally decadent and luxurious. Réveillon dinners are decidedly over-the-top – sample menu items include absinthe oyster soup and sugarcane smoked Muscovy duck breast.
There are 48 participating restaurants this year with four-course prix fixe dinners starting at just $34. The lineup includes many NOLA favorites like Commander's Palace and Galatoire's, but do yourself a favor and check out Restaurant R'evolution, August, and SoBou for more inventive contemporary cuisine.
3. The events. So many events.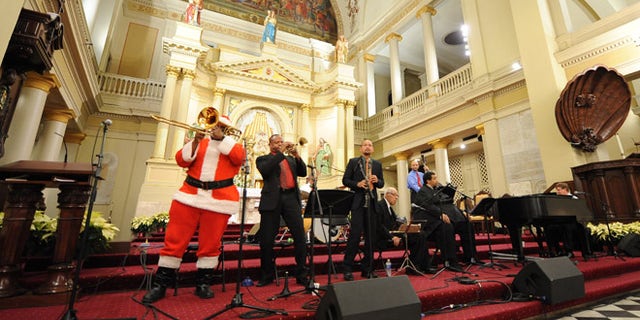 There are 85 holiday-themed events held throughout the season, and 50 of them are free. Check out the free Christmas Concert Series at the St. Louis Cathedral on Jackson Square, the oldest continuously operating cathedral in the United States. This stunning venue will feature concerts from some of the best musicians in New Orleans. Caroling in Jackson Square is a favorite Christmastime tradition in New Orleans, drawing in thousands of people of all ages. You can also have brunch with Santa and his elves, take a Christmas Eve ride on the Steamboat Natchez, spend Christmas Day jingling through the crescent, enjoy the Creole Queen's Cajun Holiday Tea with Papa Nöel, get your shopping done at the Holiday Arts Market and Merriment on Magazine, and so much more. Click here for all of the Christmas New Orleans Style information you need.
4. The décor.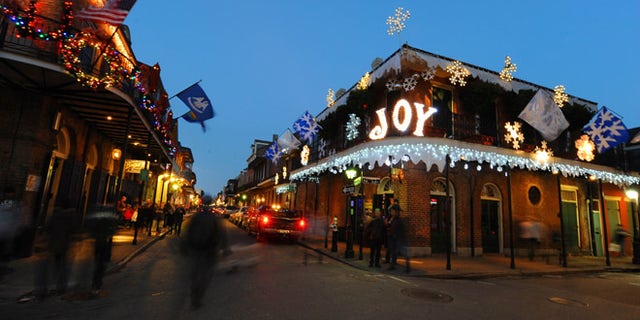 New Orleans businesses and homeowners are encouraged to decorate for the holidays throughout the French Quarter and Garden Districts. Imagine the balconies with elaborate ironwork throughout the Quarter strung up with evergreen wreaths, garlands, and Christmas lights; the hidden courtyards of the Quarter filled with Christmas trees; the Victorian and Colonial mansions of St. Charles adorned in elaborate holiday décor. Visitors can take holiday home tours through the Garden District and the French Quarter through local organizations Preservation Resource Center and Patio Planters. There's also Christmas in the District in the historic Warehouse District and self-guided Creole Christmas tours.
Be sure to head over to City Park for Celebration in the Oaks, a family-friendly light show open nightly until Jan. 2, featuring thousands of lights and light displays decorating 13 acres of City Park's centuries-old oak trees. Other attractions include Storyland, the Botanical Gardens and the Carousel Gardens amusement park ride. Hop on the park's miniature train for the 2-mile ride throughout the park to see all the displays, including the local favorite, the "Who Dat Tree." There also are rides, attractions, live entertainment and a full service café. This hugely popular event draws 165,000 people every year.
5. The fire.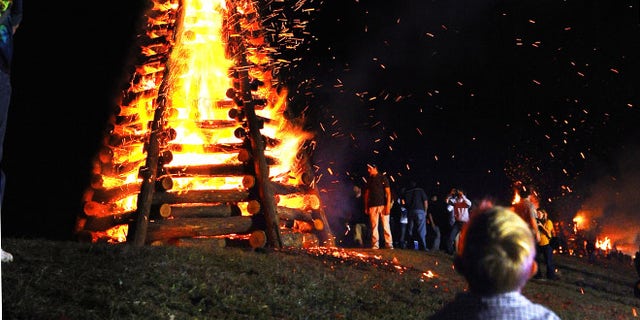 It's worth your time to spend Christmas Eve in the Bayou for Bonfires on the Levee, also called "Feux de Joie." (Translation: fires of joy.) Basically, on Christmas Eve, as many as 100 massive bonfires will be set along the banks of the Mississippi, most of them about 30-40 miles upriver from New Orleans in St. James Parish (so you'll need to rent a car to get there). These bonfires are part of an old Cajun tradition to light the way for Papa Nöel, the Cajun Santa Claus, to guide him on his journey. (A slightly less charming theory is that the bonfires were lit to guide people to the nearest Catholic church for midnight mass.)
The bonfires are built in wooden pyramids up to 20 feet tall, and there often are celebrations and fireworks along with the lighting of the bonfires. One of the best is the Annual Christmas Bonfire Party at Oak Alley Plantation (where scenes from Louisiana-based films like Interview with the Vampire and The Skeleton Key were shot), which includes Creole buffet and premium bar with live music and chocolate, coffee, and beignets at the end of the night.