Chrissy Teigen reveals her travel wardrobe essentials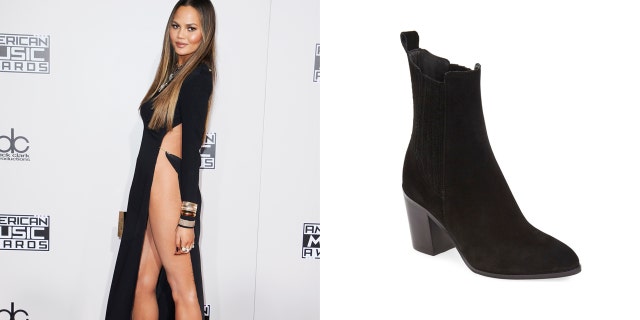 NEWYou can now listen to Fox News articles!
Chrissy Teigen's travel style is as down to earth as her personality.
The model, who prides herself on being real and honest, takes a no-nonsense approach to dressing for the airport. Admittedly, her shoe choice isn't exactly practical, but the rest of her go-to look is the perfect combination of style and comfort.
We caught up with Teigen at the Chase Sapphire Reserve event in New York City, where she let us in on her favorite clothing choices for a day on the road or in the air.
More From Travel + Leisure
"It's hard now because you have to get really dressed up for the airport," Teigen told Travel + Leisure. "I feel like everyone looks [his or her] coolest at the airport."
It's no secret icons like Jennifer Aniston, Kate Middleton and Michelle Obama have upped the ante on airport style standards, but Teigen knows just how to marry fashion and comfort for an effortlessly chic look.
Her go-to pieces? David Lerner leggings, a long blouse, and a long jacket paired with heels. We've pulled together a few Teigen-inspired pieces below.
To buy: Slouchy Pocket Long Sleeve Blouse ( $45.00), David Lerner Leggings ( $125.00), Marc Fisher Pointy Toe Chelsea Boot ( $125.90), Theory Oaklane Wrap Coat ( $795).