China Eastern Airlines flight attendant reportedly fired after accepting mid-flight marriage proposal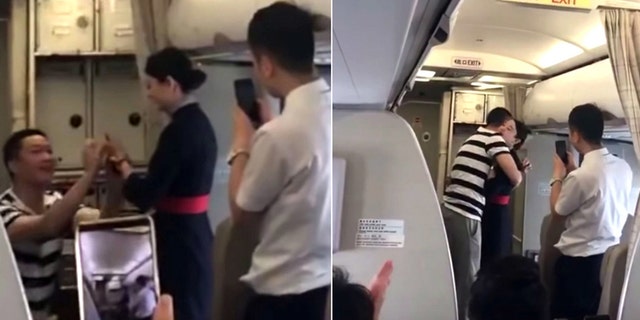 One China Eastern Airlines flight attendant is reportedly out of a job, months after accepting a viral marriage proposal from her longtime boyfriend during the middle of a flight.
On September 10, Channel 8 reported that the unnamed female flight attendant received a dismissal letter from the carrier in the mail over the May incident.
According to Asia One, roughly 30 minutes after takeoff, the woman's boyfriend got down on one knee at the front of the aircraft and popped the question. Accepting the offer, the two share a sweet embrace and the passengers applauded, in video footage that has since gone viral on YouTube.
61 PERCENT OF FLIGHT ATTENDANTS SAY EMOTIONAL SUPPORT ANIMALS HAVE CAUSED TROUBLE MIDFLIGHT: SURVEY
"I really didn't know my boyfriend will be proposing to me on this flight, thanks for being my witnesses," she said in the moment, as per Asia One.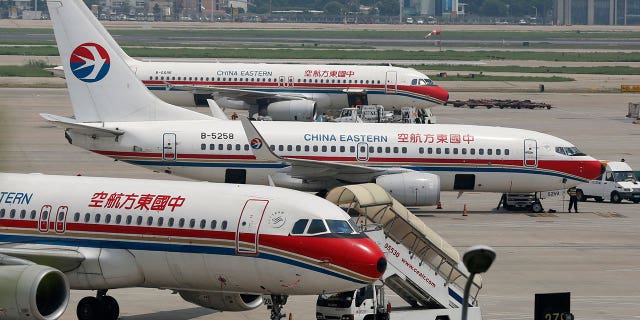 Now, her employment with China Eastern Airlines has been terminated over concerns that she "neglected passenger safety."
According to Channel 8, the airline's letter detailed that the "private romantic behavior caused turmoil among passengers" and was "extremely irresponsible for the safety of passengers."
FOLLOW US ON FACEBOOK FOR MORE FOX LIFESTYLE NEWS
Meanwhile, Asia One reports that the news has drawn mixed reactions among social media users in China. Some say that her firing was "inhuman" while others argue that handling "private affairs" during professional hours is wrong.
Representatives for China Eastern Airlines did not immediately return Fox News' request for additional comment on the story.