Chelsea Handler to 'boycott' Delta Airlines over mistaken 600 percent price increase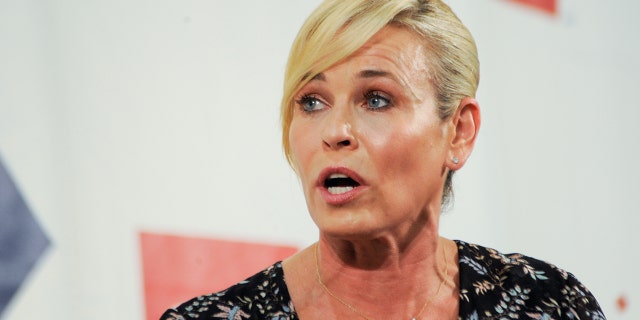 Chelsea Handler has thrown her weight behind a tweet that went viral shaming Delta Airlines for jacking up ticket prices while people are trying to flee Florida.
The controversy comes as Hurricane Irma fast approaches the nation's southeast coast. The threat of a Category 5 storm following Category 4 Hurricane Harvey's widespread devastation has many Florida residents leaving the state in search of safer ground.
FLIGHT ATTENDANTS BLAST PITTSBURGH AIRPORT'S NEW TSA RULES: IT'S A 'BAD IDEA'
One traveler, Leigh Dow, was trying to purchase a ticket from Miami, FL to Phoenix, AZ when she stumbled upon a 600 percent increase in ticket price for the dates she was looking for.
In a tweet, Dow shares a screenshot of her booking which shows the original price of the ticket, $547.50, and the increased price, $3,258.50.
The public relations executive was rightfully angered by the seemingly cruel attempt of Delta Airline to capitalize on the impending disaster.
"Shame on you @delta," Dow captioned. "Jacking from $547 to over $3200 for people trying to evacute(sic) responsibly? #IrmaHurricane"
Her post went viral, receiving more than 35,000 likes and nearly 30,000 retweets – and a host of people joining in her anger at the apparent airline money grab, including talk show host, Chelsea Handler.
The outspoken writer and comedian took to Twitter to call out Delta Airlines, tweeting, "Boycott DELTA AIRLINES. These are people's lives."
However, her anger – and tweet – came way after Delta Airlines had already reportedly fixed the technical error they say was to blame for the outrageous price tag.
Within a half an hour of Dow's initial tweet the airline responded with, "Leigh, can you please message me more details regarding this! I would love to try and help."
FOLLOW US ON FACEBOOK FOR MORE FOX LIFESTYLE NEWS
After it was all cleared up, Dow tweeted out a follow-up stating, "@Delta reached out & helped tremendously. Note to travelers, always call airline directly if something doesn't look right."
However, the second tweet didn't do as well and the fact that the problem has been dealt with has done little to assuage Handler – and the thousands of others attacking the airline – as she keeps her tweet calling for a "boycott" up on her page.
One Twitter user pointed out the discrepancy, saying to Dow, "Your original tweet had over 4000 retweets, and is continuing to get retweeted. Your followup has 77 retweets. See a problem at all?"
[UPDATE]: Like Delta, who has claimed they are not responsible for the ticket price, United was also part of the price gouge controversy – making headlines with a supposed $6,500 ticket.
Fox News reached out to United, and they released a statement:
"That $6500 flight that has been making some of the rounds on social media…was an internationally configured airplane (one that we never fly on that route) that we added as extra capacity to get additional customers out of FL. It was also a first class Polaris seat that was displayed incorrectly as coach and it had been fixed immediately once we saw the error on our website. That flight is now sold out."
United has since added flights and has said they are taking steps to reduce fares even lower than what is normal for those flights.