Chef's guide to visiting Shanghai
Shanghai has rebuilt itself in the last 20 years, and although the streets may now be stuffed with Audis, Mercedes, and Bentleys, the city's humble street foods remain close to even the richest hearts. Add to that an Epcot's worth of regional Chinese restaurants (and beyond), and you can start to get an idea of why this city needs 30,000-plus restaurants. Chef and food writer Christopher St Cavish, who has lived in Shanghai since 2005, shares the world of Shanghainese cuisine.
1. Jia Jia Dumplings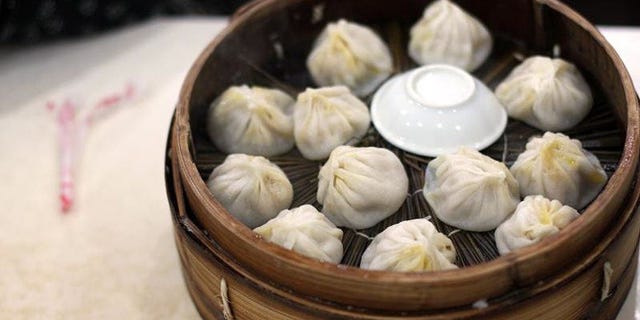 Xiao long bao, or "little steamer buns," are Shanghai's calling card. Also known as soup dumplings, the trick here is that the soup is on the inside. A hundred years after their invention in Nanxiang village, the debate rages on about the merits of a thin skin, the porkiness of the filling, and the time elapsed between being made and eating. These, from Jia Jia Tangbao, win high marks in all categories.
2. Jia Jia Steam Girls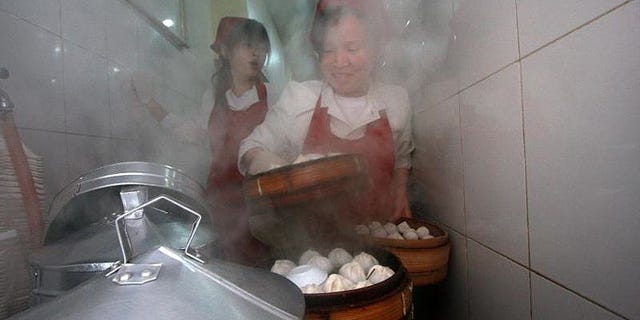 Although xiao long bao are ubiquitous in Shanghai, small venues that make and steam them to order are not. At Jia Jia Tangbao, a crew of young women (said to be chosen for their nimble fingers, essential in handling the delicate dumplings) fill and wrap the dumplings to order and then must brave the steam to retrieve them several minutes later.
3. Zongzi, Wrapped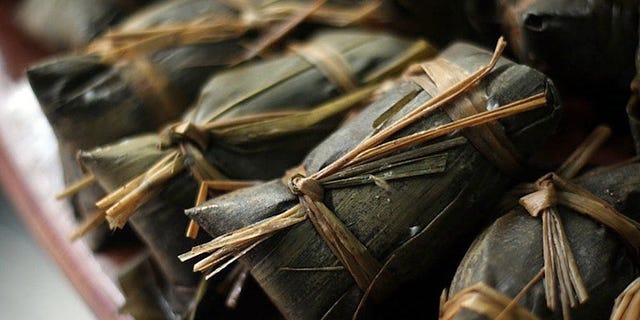 In early summer, these bamboo-leaf wrapped parcels, known as zongzi, start appearing en masse in anticipation of the Dragon Boat Festival. The story goes that after an ancient poet-scholar drowned in a lake, the locals threw rice into the waters to distract the fish.
4. Zongzi, Unwrapped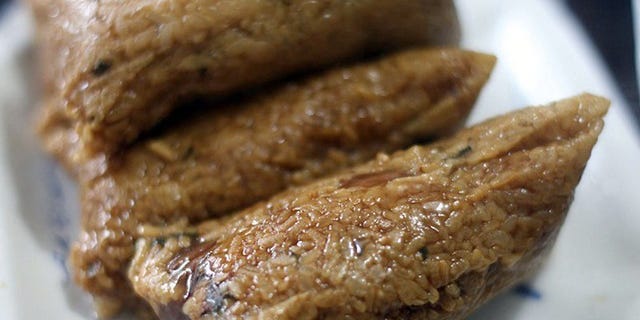 These days, the locals are much more practical. Instead of drowning perfectly good rice, they season it with soy sauce, push a piece of red-braised pork or a salted egg yolk in the center, and wrap it in bamboo or reed leaves to be steamed—a win for the living. These particular zongzi are the work of Chubby Feng, a suburban Shanghai farmer-turned-zongzi mogul.
5. Liangfen, Yu Xin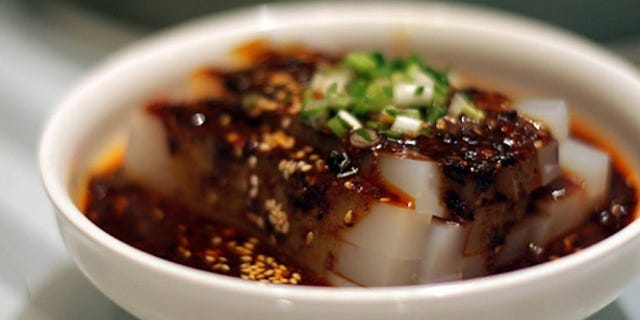 Sichuan's fiery cuisine has spread across China in the last decade, and it's extremely popular in Shanghai. Yu Xin Chuan Cai, a chain that originated in Chongqing and cooks as if it never left, is one of the best. Here, the chuanbei liangfen, a cool noodle made from beans, slathered in a spicy, garlicky, and deep savory chili sauce.
Find more chef's tips for visiting Shanghai at Condé Nast Traveler
More from Condé Nast Traveler
300 Breathtaking Hotel Room Views