Cecil the Lion part II? 'Full lion trophy hunt' raffle riles animal-rights activists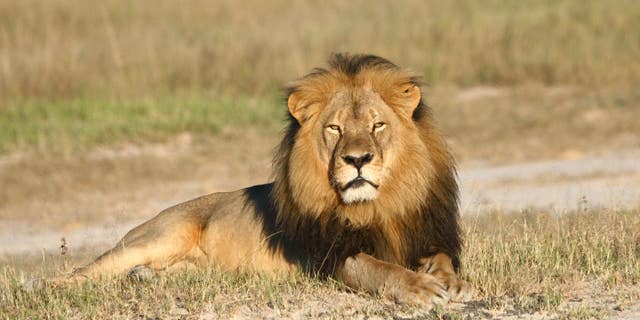 A safari company has upset animal-rights activists by launching a "full lion trophy hunt" raffle—mere months after Cecil the lion's killing attracted worldwide attention, Sky News reports.
Tickets for the Bubye Valley Conservancy raffle in Zimbabwe cost $1,500 each, with the winner getting the aforementioned 18-day "full lion trophy hunt." The winner can alternately choose a non-hunting "photographic" safari in which a male lion is collared for research, the Telegraph notes.
Sky News has a screenshot of the raffle details, which kick off with the line "win a lion!" and specify that only 100 tickets are to be sold.
The winner—who will also be allowed to kill giraffes, zebras, and buffalo for extra fees, the Independent notes—will be announced in Las Vegas on February 5.
The Conservancy says its land is overpopulated by lions, but a spokesman for LionAid says the charity is "shocked and appalled." The Conservancy on Monday posted a "clarification" on what it's calling "the proposed fundraising raffle" on Facebook.
It describes the "intended raffle [as] the sole initiative of a professional hunter who has dedicated his career to conservation and the better understanding of wildlife" and clarifies that the Conservancy's directors had no involvement.
The post goes on to note that lions had been wiped out in the area by cattle ranchers when the Conservancy was established in 1994; the Conservancy "now boasts one of Zimbabwe's largest lion populations, with close to 500 lions, at one of the highest densities in Africa." (Last month, 2 lions from a world-famous pride died after eating a poisoned cow carcass.)
This article originally appeared on Newser: Safari Raffle Riles Activists for Animal Rights
More From Newser